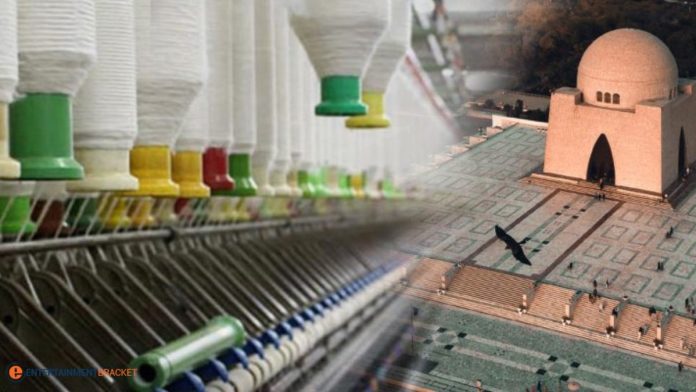 Karachi is a significant textile city in Pakistan, with a thriving textile sector that comprises both small and large-scale textile businesses. Based on their size, reputation, and product quality, we have chosen eight of the top Textile companies in Karachi in this article. These businesses provide clients with a wide range of services, including designing and producing fabrics and apparel and controlling manufacturing procedures and supply chains. Continue reading if you want to discover more.
6 Flour Mills in Islamabad – Address and Contact info
Textile companies in Karachi
Many textile-related activities, including creating fabrics, yarn, dyes, and prints, are carried out by textile businesses. Below are a few of Karachi's top textile businesses.
Al-Razzak Textile Industry
Yunus Textile
Zeenat Textile Industry
Alkaram Textile Mills Pvt. Ltd.
Liberty Mills Limited
Ashraf Textiles Industries
Sajid Textile Ind.
Amsons Textile Mills (Pvt.)
Union Tex
Afroze Textile Industries (Pvt) Ltd
Al-Razzak Textile Industry
The Al Razzak textile company is famous for its excellent customer service, various designs, and high-quality standards. It has developed since its establishment in 2007 to become one of the city's top exporters of textiles. They guarantee their consumers satisfactory and excellent services, whether it is through the prompt and effective delivery of high-quality goods. It's also admirable how they use increasingly strict quality control methods.
The following is a list of the products that Al Razzak Textile Factory offers:
Bathroom tissue
bed linens
Terry cloths
terrycloth towels
Location: Haroonabad Sindh Industrial Trade Estate, Central Avenue
Call us at 021 32568540.
Yunus Textile
Yunus Textile Mills Limited is another well-known brand in Karachi's textile sector. For more than 20 years, these sector leaders have been creating, marketing, and supplying high-quality textile goods to consumers in Pakistan and internationally. They know how to offer high-quality fabrics on time because they are industry specialists. Late. Initially, Abdul Razzak Tabba was the CEO of Yunus Textile Mills.
Address: Tauheedabad Colony Landhi Town, Landhi Industrial Area Rd.
Call us at 021 35081305.
A list of Pakistani Textile Factories also read
Zeenat Textile Industry
Zeenat Textile has put a lot of effort into becoming recognized as a leader in the sector. Its idea of producing fabric while upholding strict quality standards sets the bar for others and is highly regarded. They possess a sizable industrial network, including specialized spinning, weaving, printing, and embroidery machines. The finest thing is that they are loyal to their personnel and customers.
Address: Sector 6 in New Karachi Town, North Karachi Industrial Area
Call us at 021 36907867.
Alkaram Textile Mills Pvt. Ltd.
The 1986-founded Alkaram Textile Mills Private Limited is another well-known textile company in Karachi. Alkaram Textile Mills Pvt. Ltd has truly mastered the art of providing its customers with high-quality fabrics due to its years of experience. They produce fabrics with exquisite textures, captivating patterns, and a remarkably soft touch. Also, their prices are reasonable. You should choose them if you're looking for the best textile services in Karachi.
Address: Landhi Town, Karachi, Adam Jee Rd.
Call us at 021 35018638.
Liberty Mills Limited
One of Karachi's top producers of home textiles is liberty mills, which is situated right in the middle of the city. The largest processing and production facilities and most affordable prices in the entire city are both provided by this textile enterprise. According to their official website, their daily fabric production capacity is close to 500,000 square meters. Their primary clients include department stores, international brands, and mail-order businesses.
Location: Sindh Industrial Trade Estate, A/51-A
Call us at 021 32578103.
Ashraf Textile Industries 
Ashraf Textile Industries is the next company on our list of textile businesses in Karachi. The staff at this textile business comprises highly skilled experts who know how to provide excellent textile services at reasonable prices. Their two main objectives are to provide timely products and ensure high-quality fabric. In addition to this, there is sophisticated equipment and contemporary management systems present.
The following items are available from Ashraf Textile:
Materials for Knitted Terry Towels, Bed Linen, and Kitchen Linen
Address: Sector 6, New Karachi Town, X3QQ+XH9.
Contact Information: 36963804
Sajid Textile Ind.
You can rely on the services of Sajid Textile Ind if you reside in Pakistan and are searching for the best textile items. They have built a reputation as one of the leading companies in the industry because of their many years of experience. To provide client value, they primarily integrate cutting-edge skills in three crucial areas—service, excellence in production and finishing, and punctuality.
Address: Phase 1, 233W+W6F, Karachi
Contact Information: 011 368
Amsons Textile Mills (Pvt.) 
Mr. Abdul Majeed Hashim Mukaty established Amsons Textile Mills (Pvt.) Limited in 1988. They are well known for producing high-quality results since they have cutting-edge machinery, gear, and committed labor. Materials are also given cutting-edge fabric treatments, including wrinkle-free, easy-care, and anti-bacterial.
Address: Sindh Industrial Trade Estate, Manghopir Rd.
Call us at 021 32571070.
Union Tex
Manufacturing towels and the yarn is Union Tex's core area of expertise. They have been in operation for more than 50 years and have all the expertise required to satisfy the requirements of their customers. They have cutting-edge technology capabilities as well. Union Textile Industries excels in several other crucial areas, including quality, innovation, and cost-effectiveness.
Address: Block 22 in Gulberg Town, F. B. Industrial Area
Call us at 021 36834623.
Afroze Textile Industries (Pvt) Ltd
Late founded it. Afroze Textile Industries (Pvt) Ltd.'s Mr. Mehboob Alam Lari has forty years of experience in both production and marketing. These people have consistently prioritized quality, client satisfaction, and innovation as industry leaders. Their capacity to export is thought to be more than $200 million annually. You can depend on them if you're looking for the top exporters of towels and bedding in Karachi.
Address: Block 22 in Gulberg Town, Shafiq Mill Colony
Call us at 0316 2163062.
Conclusion
These textile businesses in Karachi have continued to play a significant role in the economic development of the city and the nation, thanks to their trained workforces and welcoming business environments. Thus, contact them directly if you're interested in learning more about their services.