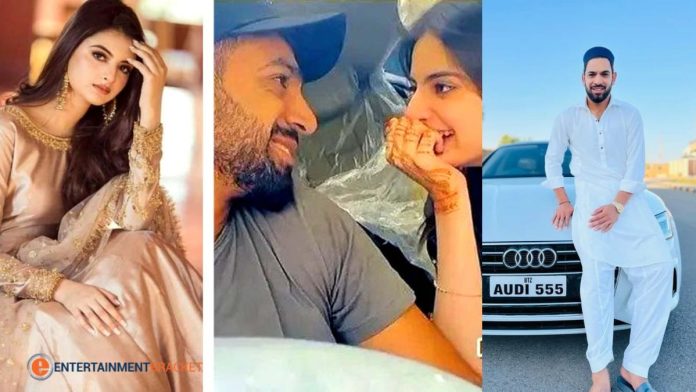 Haris Rauf wife: One of Pakistan's top right-arm fast bowlers is Haris Rauf. There is no disputing the fact that he has a grounded personality. He has helped Pakistan win several significant games with his outstanding quick bowling. Every opponent team in the 2022 T20 World Cup found Haris' bowling too difficult. The opposition player in front of Haris is terrifie of him because he has all the skills and variety to bowl.
Haris Rauf And Muzna Masood Nikkah Pictures
Haris Rauf, a cricket player and Muzna Masood Malik

The Lahore Qalandars trial was the first time Haris Rauf was identifie. He was born on November 7, 1993, in Islamabad, and in 2022, he will be 29 years old. His height is 5 feet 11 inches. On October 30, 2020, Haris played his first international cricket game against Zimbabwe. He has participated in 15 one-day international (ODI) matches and has claimed 29 wickets. In contrast, he has participated in 57 T20 matches and has claimed 72 wickets. Furthermore, Haris has only taken one wicket in his single test match so far, which he played in.
The quick bowler for the Pakistan cricket team, Haris Rauf, has been tying the wedding. According to recent social media rumours, his nikkah will be held in Islamabad on December 24, 2022. Close sources revealed that Haris Rauf is getting marriage to his old classmate due to the media frenzy that followed the news of his engagement. Haris Rauf previously voiced his wish to have dinner with actress Maya Ali, and once shared a screenshot of Maya Ali's drama series Jo Bichar Gaye on social media to show his love for her.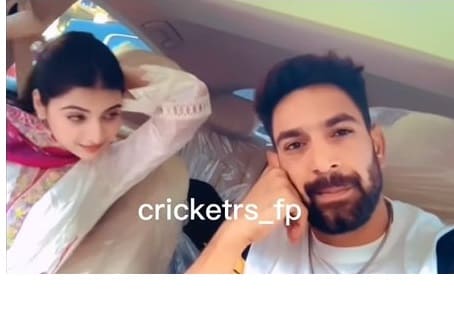 However, in this post, we'll see some lovely images of Pakistani cricketer Haris Rauf and his fiancée and future bride Muzna Masood Malik that have gone viral on social media. You'll be surprise to learn that Haris's bride-to-be works as a model professionally and is a member of the fashion industry. Images of Muzna posing for a well-known apparel or fashion business continue circulating on social media. Haris has fallen in love with his wife Muzna, as is evident in the trending pictures posted on social media.