How to Reduce Depression During the Lockdown
Sadia saghir, 2 years ago
1
7 min

read
3144
Nowadays, the message is visible: #STAYHOME! Many countries are in Coronavirus. It is essential to understand that everyone reacts differently to stressful situations. So, while some may find it peaceful to stay holed up and not be bothered by the outside world for a while, others don't cope up that well. Recent research published in the medical journal The Lancet points out that there can be a host of psychological impacts of quarantine. These can range from anxiety, anger, sleep disturbances, and depression. Most of the people search for how to reduce depression.
Aside from the common worry people may have about their physical health as they digest the news from around the world and here at home, there's the more considerable toll this is taking on our collective mental health's. Various organizations have put forth guidelines to aid combat the fear of the COVID-19 pandemic, and with valid reason: One of the first weapons we have to fight the virus is social distancing and a profoundly cruel practice for humans, but a primary one.
Here are the following of the mental health practices to make sure to keep doing or start doing, for some of us—during the lockdown period.
1 – Start an at-Home Exercise Routine.
Working from home in the lockdown period is an excellent way to stay healthy & kill indoor time spend. There are many options, from the 21st-century ones to the old ones. Various online workout sources are offering free access or more extended free trial periods during this time, which might be worth looking at. But again, anything that gets your builds, muscle, or heart-pumping is excellent for both mental health and physical. Doing exercise helps to reduce depression.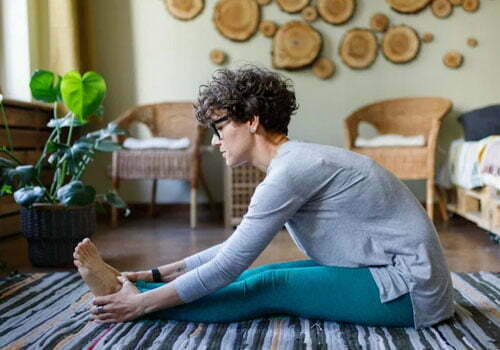 2 – Declutter your Home
How to reduce depression? Working on your home if you have free time can be an excellent way to feel productive and in control. "Take the opportunity of the free time by decluttering, cleaning or organizing your home," "Studies say the predictability of cleaning not only offers a sense of control in the face of uncertainty but also offers your mind body & soul a respite from stress." The caveat is that you don't need to become obsessive about cleaning since there's so much you can do. But using the free time, if you have it, to reorganize and toss or donate items you no longer use is an excellent idea.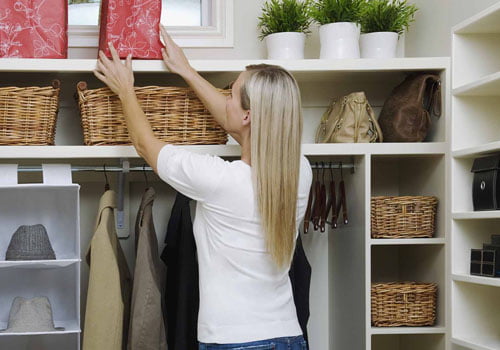 3 – Meditate and Breathe
Meditation has various research behind it, as most people by now know—it's shown to reduce symptoms of depression and anxiety, and even increase the volume of some regions of the brain. The researchers point out that slow breathing is using "clinically to suppress excessive arousal and stress such as certain types of panic attacks," which is nothing to sneeze. So trying some control breath work (there are useful resources for this online) may be an exceptionally healthy idea these days. Meditation and breath is the best way to reduce depression.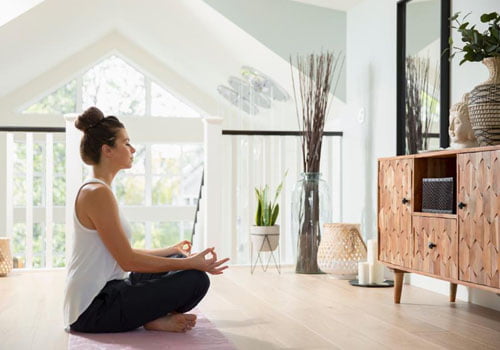 4 – Let Yourself Off the Hook.
Here might be the essential thing to keep in mind—don't beat yourself up when things are not going perfectly in your household. On top of everything extra, being upset with you is wholly counterproductive. If the kids watch too much TV or play video games, and also, if you cannot stick to your schedule or can't fit in your at-home workout every day, it's not a big deal in the long run. It's more valuable to everyone to cut yourself some slack, use the time to reflect on the necessary things, and try to keep a sense of "we're all in this together" at the forefront. To reflect on basic things and try to keep a sense of "we're in this together" at the forefront. If your mind relax, it also helps in reduce depression.
5 – Avoid Excessive COVID-19 Coverage.
Yes, really. While it is essential to stay on top of things, it can quickly spiral into a panic-fuelled scroll through your news site of choice. Just breathe. Staats says, "It's essential that you recognize that much of the news we consume is sensationalize & intensified. It's beneficial to be aware of what's happening in the world, but understand that it sometimes dramatizes. Limit yourself to 1 or 2 checks per day but maybe one over your early morning coffee & one after dinner.
Getting absorbed by the pandemic coverage can be a major time-suck and can also lead to heighten feelings of depression and anxiety. Ration your news the way we're all trying to ration our lockdown snacking. Moreover, you must avoid the urge to consult the Internet about every itch or sneeze. And if you cannot delay Googling your post-workout ragged breathing, use credible websites. Sites like the WHO and the Centre for Disease Control (CDC) are always the right places to start – if you must.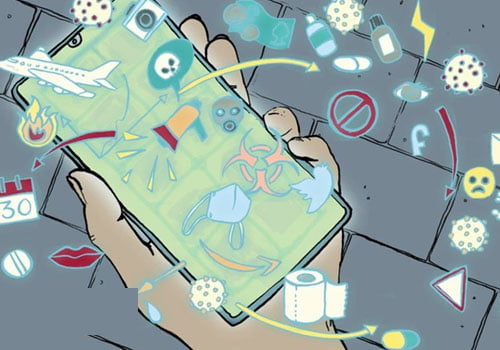 6 – Be Kind to Your Body.
It's the old trick in the books, and that's because it works. Listen, no judgment if you've opened your fridge 20 times more than you've opened your computer. Or if you've ditched the zucchini spaghetti for its irresistible car by equivalent. But keep in your mind that your body is just crucial as your psyche when it comes to depression during the lockdown time. When you can, select healthier snacks over sugary ones, and try your best to cook balanced meals for dinner. If you eat a balanced diet it also reduce depression
Maintaining your routine is essential for your mind and your body. So use the free time to try a recipe you've been ogling for a while. And the elephant in the room: exercise. Do what you feel comfortable. It's okay if you can't run a 3km run after the lockdown period! In the time, you can try a non-strenuous home workout, or if cardio isn't something you usually do, consider trying some new yoga. The endorphins are always welcome, perhaps even more so now. Don't underestimate the power of a good stretch when it comes to dealing with depression during the lockdown.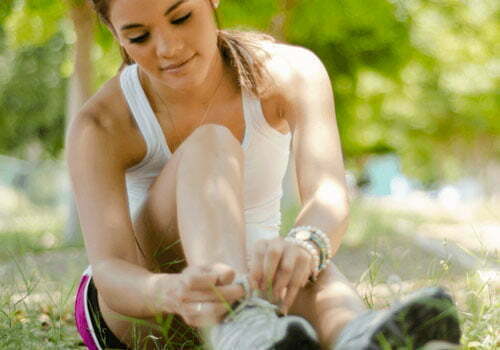 7 – Reach Out to Friends, Virtually
How well do you feel after a friendly chat with pals? Don't let lockdown rob you of this pure pleasure. There are lots of apps that can keep you as connected as possible, and it might help you to make use of them. Celebrate birthday parties with family, have catch-up drinks or conduct good old gossip sessions from home. It can be more difficult to drag yourself out of bed, and the thought of catching up with those close to you may seem a bit overwhelming. But making an effort is worth it. If you meet you, friend, online, it helps you reduce depression
Like with anything, quality is more than quantity. Swap shallow Facebook likes and complimentary Instagram comments for a phone call or video call. It's vital to remember that you're not alone – everyone is dealing with this to some degree. And who knows, maybe some of us deepen our relationships because this crisis forced us to use new channels of communication?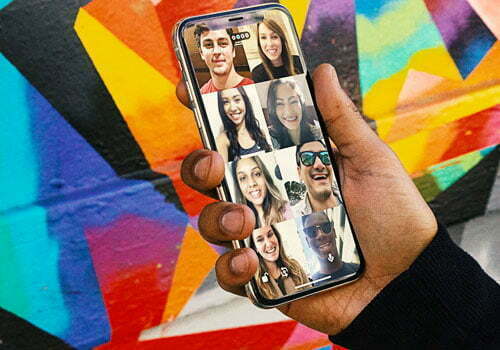 8 – Use the Resources Available to You.
If everything is feeling too disturbing for you to share with someone close to you, make use of counseling services. Talking things through could be a huge help. Vocalizing the fact that you're struggling is already a significant accomplishment, and there are plenty of healthcare professionals who will be willing to hear you out. Staats notes that the lockdown can be a fantastic opportunity to reconnect with your feelings, and this may yield valuable results for your therapy. But you don't have to try the best depression during lockdown alone. While he believes lockdown is a chance to "be your own best friend," he recommends contacting a professional if feelings of loneliness, anxiety, and sadness become unmanageable. How to Reduce Depression is the most difficult question. But if you follow all these tips it helps you reduce depression.
Conclustion
Taking care of yourself, your friends, and your family can help you cope with stress during this lockdown. Assisting others to deal with their stress can also make your community stronger. Stay strong and follow all these tips. It helps you in reducing depression during lockdown days.
Related posts
Subscribe for newsletter
* You will receive the latest news and updates on your favorite celebrities!
10 Things That Inevitably Happen When You're Girl Best Friend
Contrary to popular belief, it is possible for men and women to be just friends. If you and your girl best friend are the opposite genders, chances are everyone you meet assumes you're dating, your parents believe you're secretly together, and your friends all wonder…
Cosmetic Surgery Only Improves Your Features. it Does not Work on the Self image
Discovery of the "self image" represents a discovery in psychology and the field of a creative personality. The significance of the self image has recognized for more than a decade. Yet there has been little written about it. I discovered that when he changed a…
How to Reduce Depression During the Lockdown
Nowadays, the message is visible: #STAYHOME! Many countries are in Coronavirus. It is essential to understand that everyone reacts differently to stressful situations. So, while some may find it peaceful to stay holed up and not be bothered by the outside world for a while,…
44 Exercise at Home for Weight Loss
We all desire to stay fit, lose weight, and frankly, I am sure a lot of us have joined the gym as a part of every new year's resolution but eventually couldn't continue. Not because of lack of desire due to lack of time. If…
How to boost immune system? Vitamin D is pivotal for immune.
As the coronavirus pandemic continues to extend quarantines, shutdowns, and social distancing measures — many people are wondering how to keep themselves fit and healthy. In the situation of pandemic working from home, staying inside and social distancing is one way to protect yourself. Start…
How to Lose Weight in 21 Lockdown Days
Weight loss is on the mindset of many people, especially with coronavirus lockdown in full swing. People are allowed one form of exercise a day, & many are worried they will gain weight. Due to the coronavirus, the entire world is under 21 days lockdown….