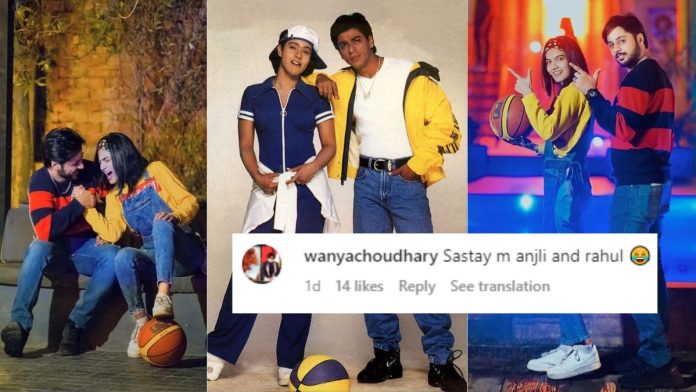 Iqra Kanwal copying Kajol: Iqra Kanwal is a well-known figure who became famous thanks to her family's YouTube vlog. Iqra's four sisters, also content producers, frequently co-star with her on their channel, Sistrology. Iqra is a skilled medical expert who occasionally uses her lucrative YouTube business to display her singing abilities.
Iqra Kanwal is a well-known YouTuber from Pakistan whose work has received high appreciation and has racked up more than two million subscribers to her channel. Her work is notable for being family-friendly and accessible to audiences of all ages. Kanwal works as a model occasionally for brand photoshoots in addition to her YouTube job.
The five sisters' birthdays—Iqra, Hira, Fatima, Rabia, and Zainab—all fall in February, as Sistrology viewers are well aware. The fourth sister Rabia Faisal's birthday was recently celebrate at a hotel with considerable fervor. The event had a movie theme, and visitors were ask to come dressed as various movie characters.
To attend her sister's birthday party, Dr. Iqra Kanwal and her fiancé Areeb Pervaiz dressed like Rahul and Anjali from the well-known Bollywood film "Kuch Kuch Hota Hai." Kanwal did a great job emulating Kajol's style. Several people started comparing the YouTuber's appearance to the persona "Lunda Ki Anjali" when her images were post on social media.
Check out the photos of Iqra and her fiancé Areeb Pervaiz below, who are dressed in Kajol and Shah Rukh Khan-inspire attire.