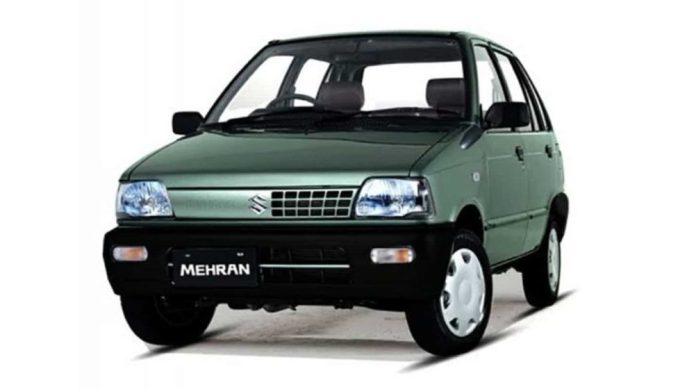 The Pakistan Suzuki Motor Corporation (PSMC) has explicitly said that the company has no aspirations to restart the production of the nation\'s most popular car Suzuki Mehran, putting an end to the rumors regarding the Mehran\'s relaunch.
Recently, many social media platforms were rumors that Mehran production would resume. Internet fans expressed great excitement about the car\'s return.
According to a high-ranking representative of the PSMC, Mehran offered first-time automobile owners the most feasible option. A lot safer than a motorbike, the Mehran was the cheapest automobile on the domestic market. Despite this, the corporation does not intend to relaunch Mehran in the nation.
When Suzuki Mehran was first introduce in 1989, it received harsh criticism from car enthusiasts for lacking crucial safety features and making only modest revisions over time.
After dominating Pakistani roadways for three decades, PSMC declared that Mehran would discontinued in 2019. The 660cc Alto, which PSMC replaced Mehran with, can be purchased in the nation\'s lowest trim for about Rs. 1.5 million at the moment.
In 2013, PSMC unveiled a Euro-II variant of the Mehran. According to the Pakistan Automotive Manufacturers Association (PAMA), 29,500 of the nearly 118,000 cars sold nationwide during FY2013–14 were Mehrans, representing a sizable market share of 25%.
More than 217,000 cars were sale in FY2017–18, 46,220 of which were Mehrans, representing 21% of the market. In FY2018–19, the decision to end Mehran was make. 32,000 of the 207,700 cars sold that year were Mehrans, representing a market share of 15.4%.