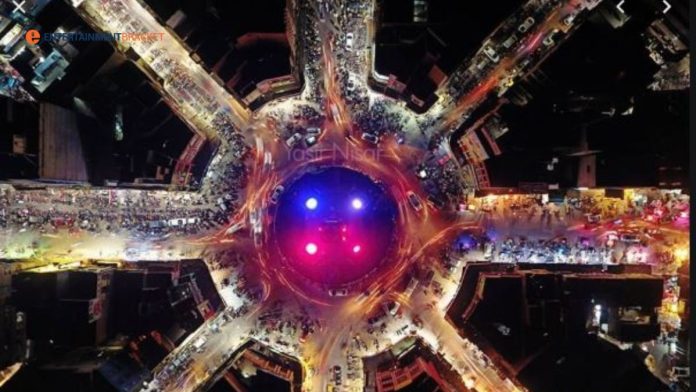 Welcome from Faisalabad. Pakistan's third-largest city is A society's behavioral patterns, which include its arts, customs, and beliefs, which are represented by its culture. The customs and traditions that make up a society's culture are unique to that society and set it apart from others. People cherish these customs and values because they reflect their true selves and their family origins. Manchester of Pakistan is another name for Faisalabad.
6 Largest Dams Of Pakistan in 2023
The majority of Faisalabad residents speak Punjabi. The cuisine in Faisalabad is renown. The most popular snack food in Pakistan, samosas, is considered the greatest in Faisalabad. Faisalabad's climate is comparable to that of other cities in Punjab province; it is not noticeably warmer.
In essence, Faisalabad displays many human lifestyles. In Faisalabad, we observe that all religions are free to celebrate their festivals. The Manchester of Pakistan is Faisalabad.
Why is Faisalabad referr to as Pakistan's Manchester
Because of its thriving textile industry, Faisalabad is referred to as the Manchester of Pakistan. The fabric market is so vast that you can always buy a million rupees' worth of clothing in a single day.
There are two stadiums in Faisalabad: the Allama Iqbal Cricket Stadium and the Faisalabad Hockey Stadium. Because Faisalabad is an industrial area and the administration works hard to address all issues, we support their efforts to advertise the city as the "Manchester of Pakistan."
Our goal with this website is to provide comprehensive coverage of Faisalabad City.
Food
Entertainment
Sports
Education
Famous Buildings
Personalities
Job Opportunities.
The fabric industry is thriving in Faisalabad, and the fabrics assembled here are export worldwide. There is no doubting the manufacturing industry's role as one of the key drivers of the country's economic growth. To purchase supplies for their businesses, fabric traders from other countries also travel to Faisalabad. They encounter numerous obstacles moving and getting to their vehicle due to halted traffic and crowded streets. The government must designate a separate parking area for vehicles and bikes to lessen the suffering of businesses and travelers. The sellers operating their businesses on the pathway should also be relocated to other locations.