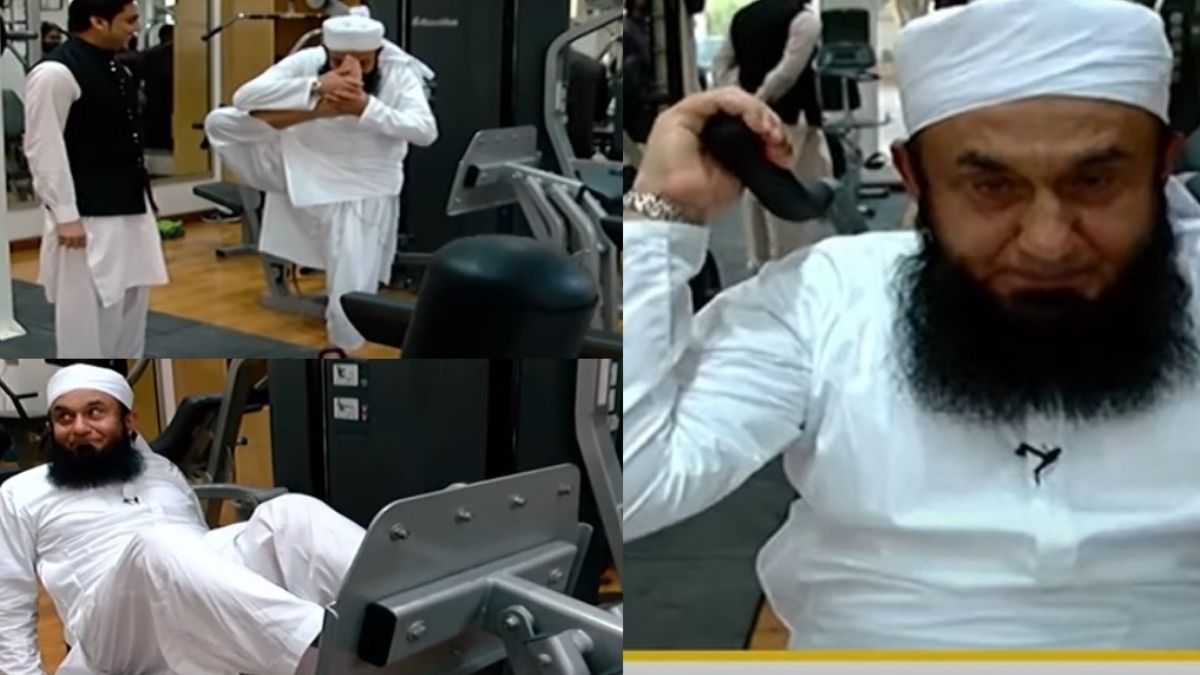 Maulana Tariq Jameel recently revealed his fitness secret. The religious scholar not only maintains a healthy mindset, but he also tries to maintain a healthy body.
Maulana Tariq Jameel workout video
Last month, Maulana Tariq Jameel\'s workout video went viral on social media, giving people and his follower\'s fitness goals.
In the video, the preacher can be seen doing bicep exercises while his training coach is also present to assist him.
The Maulana shared his views with 24 News HD and host Wajahat Khan in an interview, saying that we can\'t expect our culture to change without a joint effort. We must follow in the footsteps of Prophet Muhammad (PBUH) and act on the teachings of the Holy Quran to make it a better place.
Also Read: Benefits Of Reciting Ayatul Kursi Full That You Should Know
The scholar also leads a charity organization for the benefit of the people and society. When asked about the MTJ Foundation, he stated that his goal is to provide free schools and hospitals to the people of Tulamba and the rest of the country. He also wants to build a team so that the foundation may continue to run smoothly after he leaves.
Maulana Tariq Jameel in hospital after suffering heart attack in Canada