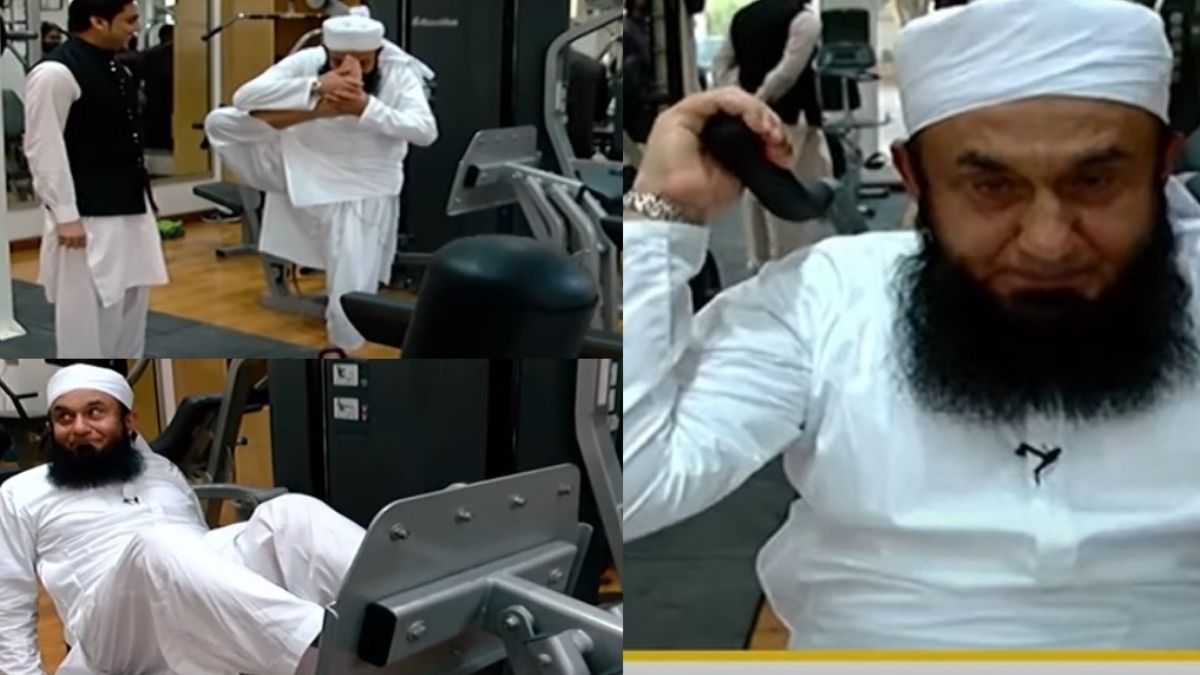 Maulana Tariq Jamil Shared The Secret Behind His Fitness
Entertainment Bracket, 1 year ago
0
1 min

read
676
Maulana Tariq Jameel recently revealed his fitness secret. The religious scholar not only maintains a healthy mindset, but he also tries to maintain a healthy body.
Maulana Tariq Jameel workout video
Last month, Maulana Tariq Jameel's workout video went viral on social media, giving people and his follower's fitness goals.
In the video, the preacher can be seen doing bicep exercises while his training coach is also present to assist him.
The Maulana shared his views with 24 News HD and host Wajahat Khan in an interview, saying that we can't expect our culture to change without a joint effort. We must follow in the footsteps of Prophet Muhammad (PBUH) and act on the teachings of the Holy Quran to make it a better place.
Also Read: Benefits Of Reciting Ayatul Kursi Full That You Should Know
The scholar also leads a charity organization for the benefit of the people and society. When asked about the MTJ Foundation, he stated that his goal is to provide free schools and hospitals to the people of Tulamba and the rest of the country. He also wants to build a team so that the foundation may continue to run smoothly after he leaves.
Entertainment Bracket
Hey! I'm Samra and I'm a Freelance SEO Expert. This is my Blog Site where I create relevant and engaging content for a young, inquisitive, opinionated, empathetic, and bold audience.
Related posts
Impact of women's health on economy in developing countries
The World Bank funded research on international development in 1933. The study "Investing in Health" revealed the findings. The importance of health was determined to be vital for the advancement of society as a whole as well as for the quality of life of an…
Weight Loss Drink: If you want to get rid of obesity, then consume these drinks daily!
Best Weight Loss Drink: For individuals concerned about obesity, losing weight may be the hardest thing to do. But let go of the notion that you are unable to reduce weight. Losing weight can be challenging, but you also have the power to Reduce Fat. To…