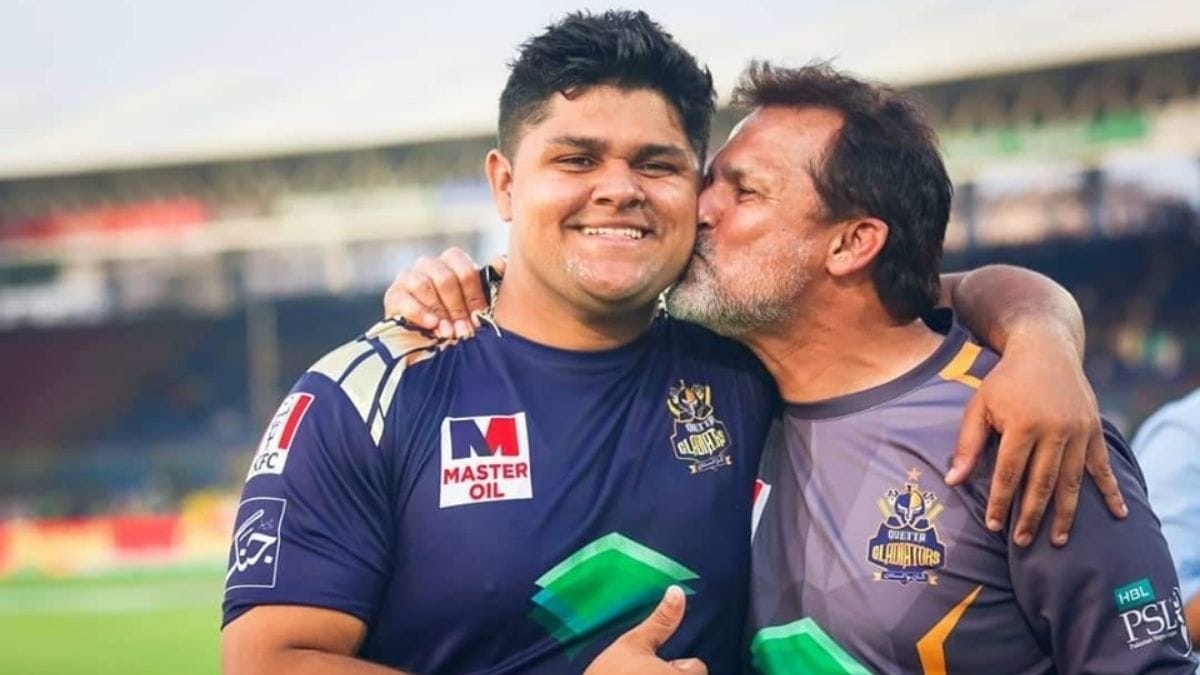 Celebrities Slam PTV Sports For Body-Shaming The Young Pakistani Cricketer
Entertainment Bracket, 2 weeks ago
0
2 min

read
89
Celebrities came out in support of the young Quetta Gladiators player Azam Khan, after the state-owned channel PTV Sports For Body-Shaming made an offensive humour on the cricketer.
Former Pakistani cricketer Moin Khan's son recently won T20 International against England. Many praised the player's performance, while others mocked his appearance. PTV Sports, for example, labeled their post on Azam Khan, "Khata hai lekin lagata nahin." While many people celebrated the team's victory on social media, a surprising number of people also made jokes about Khan and body-shamed him.
PTV Sports
Channel even more astonishingly, made a derogatory statement against Khan on its Facebook and Instagram sites. Since then, the posts have been removed.
Channel was chastised by many people, including several well-known celebrities, for the offensive remark.
On his Instagram account, actor and musician Haroon Shahid shared a screenshot of the PTV Sports comment and said. "At first, I assumed this was a spoof page masquerading as PTV Sports. It wasn't much to my amazement! Is this how we'll make fun of our players?!"
Actor Ali Ansari also rebuked the channel for the comment.
Ali Ansari
Ali Ansari also pinpointed the shameful act through Instagram stories.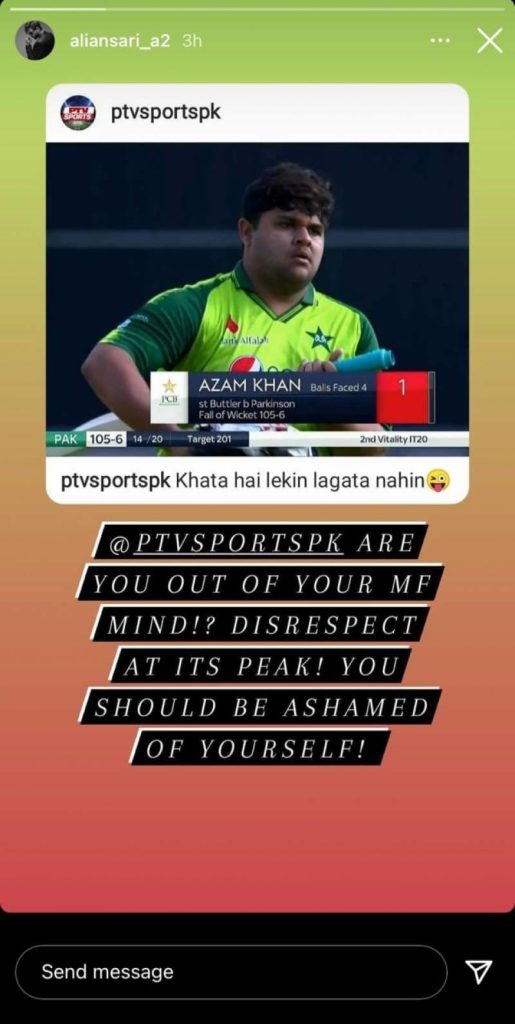 Adnan Siddiqui
Actor Adnan Siddiqui strongly criticized channel and said, "Absolutely disgusting and unacceptable. People at PTV Sports need immediate lessons in sensitivity."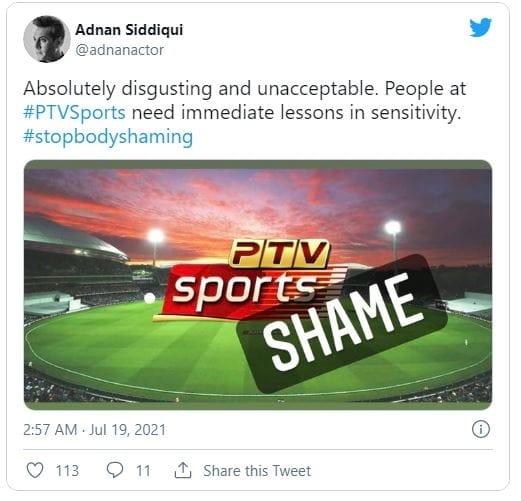 Faysal Quraishi
Actor Faysal Quraishi also took to the Instagram story to call out the post. "Shame on you," he wrote.
Haroon Shahid
Haroon took to Instagram stories, saying: "Not a joke. At first I thought it's a fake page running under the name of PTV sports. To my surprising, it wasn't," adding, "Is this how we are going to ridicule our players."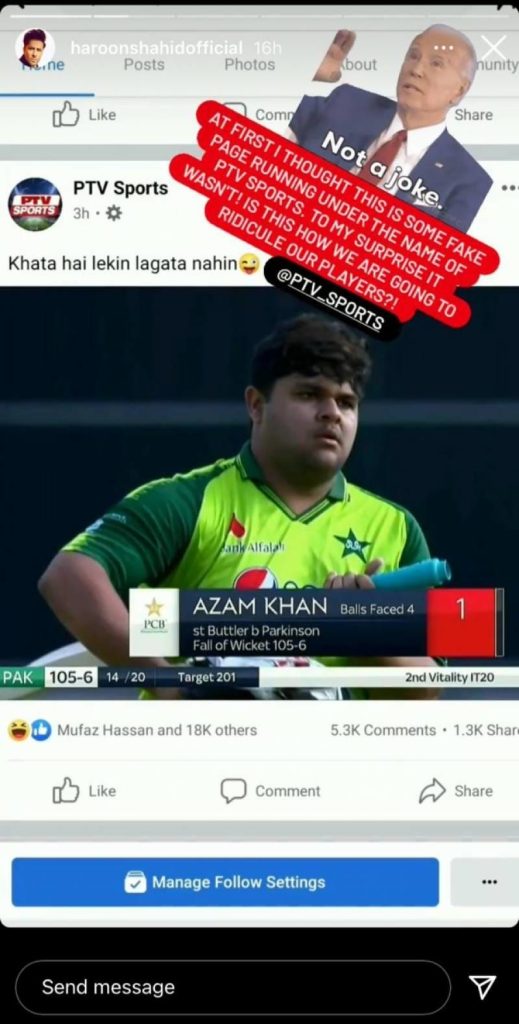 PTV Sports has already removed the tweet from their social media platforms. However, they have yet to issue an official apology for their offensive remark against Khan.
Also Read: Celebrities Slam PTV Sports For Body-Shaming The Young Pakistani Cricketer
Entertainment Bracket
Hey! I'm Samra and I'm a Freelance SEO Expert. This is my Blog Site where I create relevant and engaging content for a young, inquisitive, opinionated, empathetic, and bold audience.
Related posts
Subscribe for newsletter
* You will receive the latest news and updates on your favorite celebrities!
7 Things Women Are Tired Of Hearing
Are you on a diet? Have you cut new hair? When are you marrying? Oops! Women Are tired of hearing to them. Well, here's not the end of the list. People seem to think about it from the food they eat to the course they…
Do you Know Some Benefits and Side Effects Of Coffee?
Caffeine is the most commonly used psychoactive substance in the world. Coffee, tea, and chocolate are all-natural sources of dietary caffeine. Caffeine is typically thought to be a very healthy beverage because its contents can help a person's metabolism, mood, and alertness. However, too much…