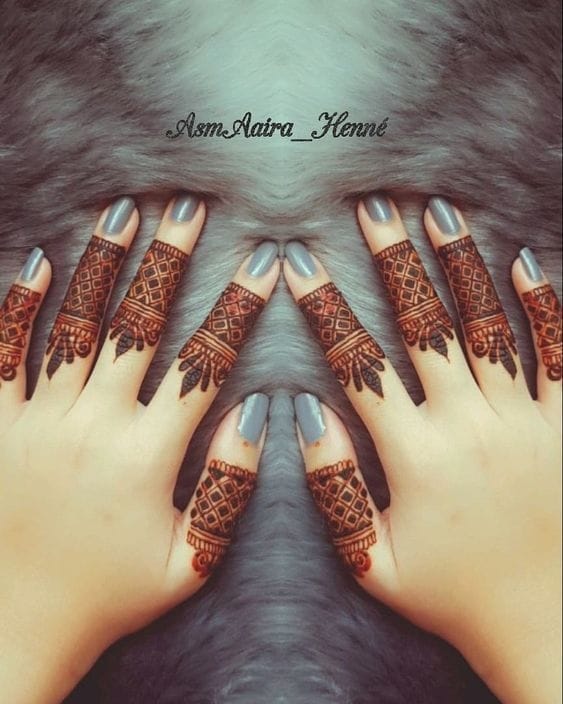 We ladies adore showing our exquisite mehndi designs at social gatherings and weddings. Whether it\'s mehndi designs for bridal or everyday basic mehndi designs, there\'s always one more event around the corner that we can\'t miss.
We ladies are already looking forward to what kind of mehndi design trend we can embrace for Eid now that wedding season is ended. Sure, the holiday is still a long way off, but when has that ever stopped us before?
You\'ve come to the right location if you\'re looking for that one perfect mehndi style for yourself. Here\'s a collection of stunning Mehndi designs to get you started.
Best Mehndi Designs for Eid 2023 [Pictures]
Arabic Mehndi
The designs in Arabic Mehndi are more spaced out. Negative space in the designs helps the pattern to breathe. In Arabic Mehndi Designs, the elephant motif is a tried and true favourite.
Indian Mehndi designs
Indian Mehndi designs are dense, but Arabic Mehndi designs are sparse. There are thicker and thinner lines, as well as a lot of detail. Because they\'ve been doing this for a longer time, Indians go into greater detail. The peacock motif is a popular motif in India.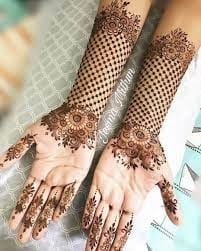 Pakistani Mehndi Designs
Mehndi designs in Pakistan are neither Arabic nor Indian, but somewhere in the middle. Beetle and mango leaves are their specialities. Pakistani Mehndi is the originator of henna art, applied to the back and front sides of the hands, arms, feet, legs, neck, upper arm, and back of the neck.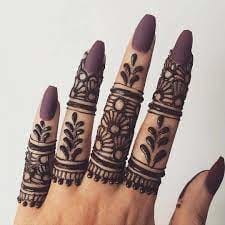 Mehndi designs for fingers are available for individuals seeking a more simple aesthetic. Fingers and wrists only, leaving the rest of the hand naked, is a relatively new trend.
Mehndi designs for bridal
Since Mehndi is a thing for celebrations, what better occasion for them to show up in force than weddings? Brides, on the other hand, have their own set of rules. Brides should keep their bridal mehndi vibrant for the first few months. Under the mehndi design, the groom\'s name is disguised. It is customary in some areas for the groom to find his name.
jewelry trend for 2021 in Pakistan