Thai Miss Universe hopeful Anna Sueangam-iam made a strong fashion statement on Thursday during the preliminary round of the competition in a distinctive evening gown. Miss universe thailand Outfit Made of Recycled Cans.
Miss Thailand donned a gown created from hundreds of discarded and recycled soda can pull tabs, in contrast to most of the 71st Miss Universe contenders who wear expensive and opulent gowns to impress the judges.
The Thai beauty was praised by internet users worldwide for her ingenuity and for being true to her lowly upbringing.
The recycled dress, known as the "Hidden Precious Diamond Dress," is painstakingly made from used soda can pull-tabs made of  aluminum.
Anna Sueangam-iam, the reigning Miss Universe Thailand, revealed that she was raised in poverty and that both her parents worked as street sweepers and garbage collectors.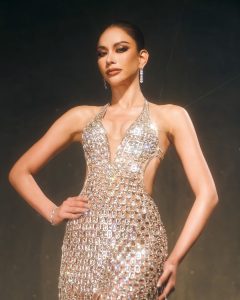 She continued by saying that despite being referred to as "the rubbish beauty queen," she has never let it stop her from shining.
You must not get stuck with murky surroundings you were born into, but do believe you have the power to change your own life for the better.
The USA will host the 71st Miss Universe pageant on January 14, 2023. Since it began in 1952, the yearly pageant has drawn competitors from all around  the world.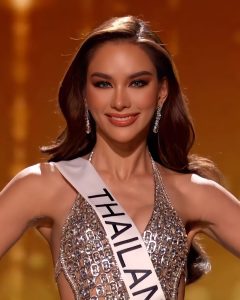 The pageant is renowned for its glamour and glamour and for featuring some of the most gifted and stunning ladies in the world. Millions of people worldwide tune in to see this much-anticipated spectacle.