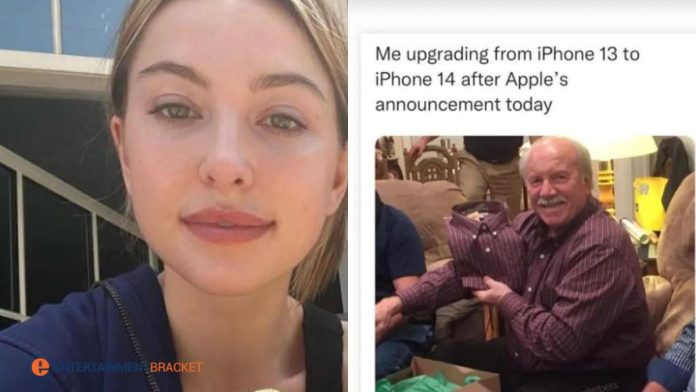 It\'s a joke that every new iPhone is identical to the last one. Even Steve Jobs\'s daughter, Eve Jobs, can\'t save the new iPhone 14 from being mocked online.
Almost immediately after last night\'s debut of the iPhone 14, the 24-year-old woman posted a meme to her social media account. She made fun of the fact that the iPhone 14 is mechanically identical to the iPhone 13 by
Referencing the viral image of an elderly man posing while wearing the same shirt twice.
Model and philanthropist Eve Jobs is also the face and brains of the Emerson Collective and a multimillionaire in her own right. She has also competed in and won numerous horseback riding events.
Official iPhone 14 Series Price in Pakistan
Indeed, she did a good job, as the iPhone 14 and 14 Plus seems very similar to the iPhone 13. The layout, screens, and processors are all identical to last year\'s models. We have high hopes for the iPhone 14 Plus\'s larger battery because the iPhone 13 Pro Max remains the industry standard for battery life in 2022.
Thankfully, the prices have remained unchanged, though they are nearly 30% higher in Europe. The Apple iPhone 14 Pro retails for $999 in the United States but costs €1,299 in Europe.
A majority of the changes are reserved for the Pro versions. Apple\'s new A16 Bionic chip powers the iPhone 14 Pro and Pro Max, and the devices\' 48MP primary camera is an upgrade from the 12MP cameras that were standard on previous models. Dynamic Island merely acts as a pill punch hole in the screen to display information such as notifications, minimized apps, and overlays from third-party apps like sports scores.
Fast and Furious' Mia Toretto rocks up to her wedding in style!