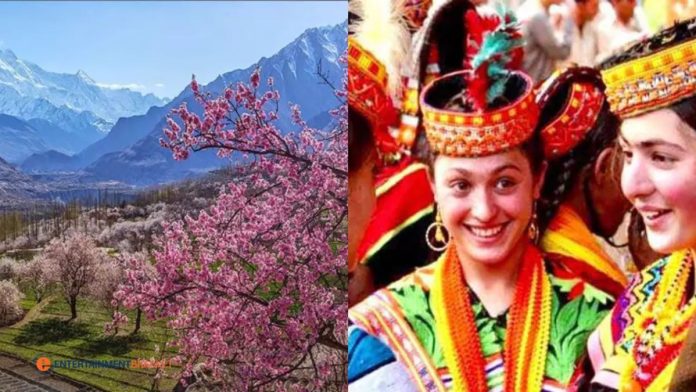 Pakistan is a beautiful country with amazing places. The capital is the second most beautiful capital in the world. Tourists and travelers love Pakistan due to its scenic beauty, historical places, and culture. The people of beautiful Pakistan are very friendly and warm-hearted
Top 11 Best Job Websites in Pakistan
Pakistan is a nation that stands out in today's world, albeit both positively and negatively. Whether it's the war on terror or notable laureates such as Abdul Salam and Malala Yousafzai, Pakistan, in one way or another, always seems to make the news. As a Pakistani myself, I feel Pakistan in today's world has been misrepresented to an outstanding degree owing mostly to foreign media exaggerations and how terrorism, Islam, and Pakistan have seemingly intertwined into one entity.
With a rough start from extractive colonial rule to constant plaguing wars and dictatorships, I feel that even with all these setbacks, Pakistan has made considerable efforts to stand back on its feet. Resilient is one perfect way to describe our country. Even after all these hindrances, we see that sets out to achieve a better tomorrow.
Lailah Gifty Akita says,
"Failure is not the final fall. The will to rise when you fall is the courage to succeed". 
We have seen this nation bleed during constant terror attacks, but also seen courage and bravery in this strife to face such negative forces and to come out on top. People believe that good will always triumph over evil, which is why we have people like Abdul Sattar Edhi, who runs the world's largest ambulance service. In Pakistan one of the inspiring researchers like Abdul Qadeer Khan and Pervez Hoodbhoy from this country, which the world often mistakes to be illiterate. Master of their trade such as Waseem Akram in Cricket, Jehangir Khan in Squash, Nusrat Fateh Ali Khan in Qawwali music, and many others emerging from this state often termed synonymous with Failure.
Without mentioning why Pakistan the Most Beautiful Country In The Whole World
Also read: 20 Interesting Facts About Pakistan
1 – Visiting Pakistan
Visiting Pakistan will take your taste-buds into a journey in itself. beautiful Pakistan has one of the most diverse, flavourful, and unique cuisines, unlike many other Asian nations. From Halwa Puri to Haleem to Nihari to Biryani, whether you want to stop at a chai-dhaba(trucker food-stops) or an upscale retro cafe such as X2, Pakistan has got it all.
2 – Historical Places
Pakistan has several historical sites to visit, such as temples, forts, and even a historically old city! Mohenjo-Daro, in particular, is a city built by the Indus valley civilization over 4,500 years ago. If ruins aren't your thing, then we have the worlds 4 of the highest 14 peaks present. K-2, the world's second-highest mountain, is a delight for the experienced trekkers and the mountain valleys that surround it have been the imageries that popular poets drew their inspiration from.
3 – Culture
Pakistan is rich in culture and traditions. Pakistani culture is so unique to other cultures. Pakistan has four provinces, and each province has a different culture and traditions. Kalash, Sindhi, Pushto, and Balochi have their own culture. These traditions are reflecting in Pakistani cuisine. Also, notice that every culture has a unique language and traditions.
The culture is a breath of fresh air. From vibrant, colorful traditional dresses, to creative, unique truck art to festivals such has Basant (Kite flying festival), beautiful pakistan is a county that lives to be happy. You will see a niche of human culture that you rarely see on the media or in most countries. Bhangra in Punjab or a Khattak dance (A sword dance), it is up to you on how much you absorb what Pakistan has to offer.
4 – Food
Pakistani food is famous all over the world due to its delicious taste. Pakistani desi food like biryani, nihari, chappal kabab, paye, and halwa puri are toothsome. When you eat Pakistani food, you want more and more. Local street food is also very good in taste and best for those who love to eat a little spicy. Pakistan's famous Lahore Food Street is well-known for Pakistani desi food, and you can also enjoy the Mughlai experience here. 
5 – Music
Pakistan has been distinct in the music it produces. Qawwalis from Nusrat Fateh Ali Khan still resonates in Faisalabad\'s hallways, while modern rock bands such as Ehl-e-Rock have gigs in Islamabad. You can still hear the greats of the music industry and their disciples perform today. Classical Sufi Kalaam (devotional Sufi music) or Heavy Metal, we have a musician for every genre. Pakistan encourages you to find your spot, and that is one of the many reasons we see such multifaceted industries and individuals.
6 – Stories
Without a doubt, one of the things that will change how you see Pakistan is the stories you will undoubtedly hear along your journey. You may meet the next Nobel laureate or an aspiring rapper on your journey to see the valleys. On the bus you take, you may sit next to a woman such as Syeda Ghulam Fatima, who has worked tirelessly to end bonded labour. In the Saddars (markets) of Islamabad or Lahore, you might encounter the youngest Microsoft certified engineer. The stories of a nation as resilient and diverse as Pakistan is sure to make some great memoirs to tell your friends and family back home.
7 – Military.
 Pakistan has a strong military service. Pakistan has the 6th largest military force in the world & a professional army & air force. The best example is M.M.Aalam, who crushed five Indian fighter jets in less than one minute in the war of 1965. It protects Pakistan from foreign invasion. The military may not defend itself against world superpowers, but it is strong enough to give a fight—some highlights of military strength. 
Well-trained Standing Army
Latest combat technologies
Supporting Terrain to fight
8 – Nuclear Weapon
Pakistan is the 5th largest nuclear country. Pakistan has one of the best nuclear technology in the world; lt can wipe out any county from the world\'s map in less than one minute.
9 -Public Services
Public services are impoverished in the country. Education, policing, and health care situation requires a lot of improvement. Pakistan starts manufacturing its own ventilator.
Other Aspects
10 – Economy
Pakistan\'s economy is the 23rd largest in the world in terms of purchasing power parity (PPP) and 42nd most significant in terms of nominal gross domestic product. Pakistan has a population of over 220 million (the world\'s 5th-largest), giving it a nominal GDP per capita of $1,357 in 2019. Pakistan is a developing country and is one of the Next Eleven countries identified by Jim O\'Neill in a research paper as having a high potential of becoming, along with the BRICS countries, among the world\'s largest economies in the 21st century The economy is semi-industrialized, with centres of growth along the Indus River. However, Primary export commodities include textiles, leather goods, sports goods, chemicals, and carpets/rugs.
11 – Political System
The politics of Pakistan takes place within the structure established by the constitution. The country is a federal parliamentary republic in which provincial governments enjoy a high degree of autonomy and residuary powers. Executive power is vested with the national cabinet, which is headed by the prime minister(Imran Khan; 2018-), who works coherently along with the bicameral parliament and the judicature. Stipulations set by the constitution provide a delicate check and balance of sharing powers between executive, legislative, and judicial branches of the government the political system has seen terms of military dictators and democracy. Now Pakistan is successful in determining its political system by maintaining three democratic terms
12 – Technology
 There are aspects of technology where Pakistan is ahead of similar nations. The IT industry has grown due to the low salary cost of good engineers. As you may know very well that Pakistan is a resource-rich country. But lack of knowledgeable workforce and non-existent technology sector is hinder the case in optimum usage of these natural resources. We are heavily reliant on our technology needs to foreign countries and technology