Pakistani actress Anum Fayyaz left showbiz for Islam: Anum Fayyaz is a well-known TV personality, actress, and model from Pakistan. She is best known for her roles in the hit dramas Meri Maa and Ahmed Habib Ki Betiyan. She has additionally appeared in Ishq Ibadat and Parvarish. Anum and Asad Anwar were married on November 25, 2016, in Makkah, Saudi Arabia. They have a lovely boy named Muhammad Salar.
Pakistani actress Anum Fayyaz left showbiz for Islam
Anum Fayyaz turned 31 in 2023, yet many people mistakenly believe that she is still single due to her commitment to keeping fit and healthy. She actively participates in helping people in need because she has sympathy for the less fortunate.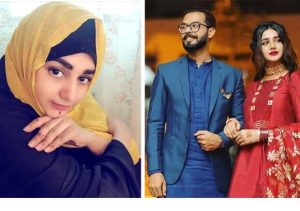 Anum has explored modeling endeavors in addition to her acting career, including bridal shots with various well-known designers in Pakistan. She now has millions of fans and a sizable following on Instagram as a result.
An important announcement was recently shared with her admirers via the Instagram account of Pakistani actress Anum Fayyaz. She thanked her admirers for their steadfast support during her career as a media personality. She continued by saying that she has decided to leave the entertainment profession and adopt an Islamic-inspired way of living. Anum also mentioned her intention to display her Islamic principles on social media. She ended by humbly asking her supporters to remember her in their prayers.
Please take a minute to read Anum Fayyaz's announcement, in which she acknowledges her departure from the entertainment business. Below is a copy of her post.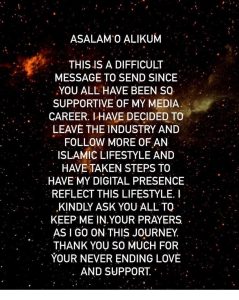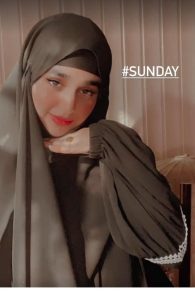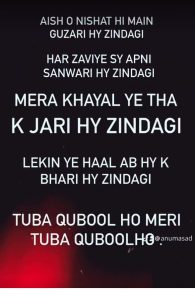 Let's also offer Anum Fayyaz our support as she begins a new chapter in her life that is governed by Islamic norms. Please share in the comments area below how you are praying for her. May God bless her travels. Ameen!