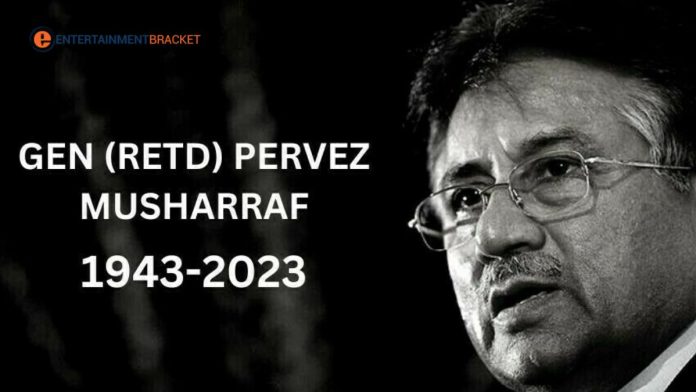 On Tuesday afternoon, a prayer service for Pervez Musharraf was held in Karachi.
In Karachi's Malir Cantonment, a mosque hosted the burial prayers for former army head and military leader Gen (R) Pervez Musharraf.
Later that day, the former president, who passed away on February 5 in Dubai, was buried in an army cemetery.
According to reports, Musharraf's former army commanders, Qamar Javed Bajwa, Ashfaq Parvez Kayani, and Aslam Beg, attended the prayer before his funeral.
Additionally, politicians like Dr. Farooq Sattar of the MQM-P, Mustafa Kamal of the PSP, Amir Muqam of the PML-N, Imran Ismail of the PTI, a former governor of Sindh, Javed Jabbar of the federal communications ministry, Shabbir Zaidi of the FBR, and Musharraf's son Bilal were there.
General Pervez Musharraf, a retired general and former head of the military will be buried at an army cemetery close to Kala Pull, according to Tahir Hussain, a spokesman for the All Pakistan Muslim League (APML).
After experiencing numerous delays, the former army chief's lifeless remains were flown from the UAE to Karachi on a special aircraft on Monday night.
The Pakistan Rangers captured MP personnel and closed off the old terminal at Karachi Airport before the plane even touched down.
Musharraf passed away on Sunday, and his body was given Ghusl (religious washing and shrouding of the dead before burial) in Sonapur, Dubai.
While traveling to the cantonment, heavy security was put in place.