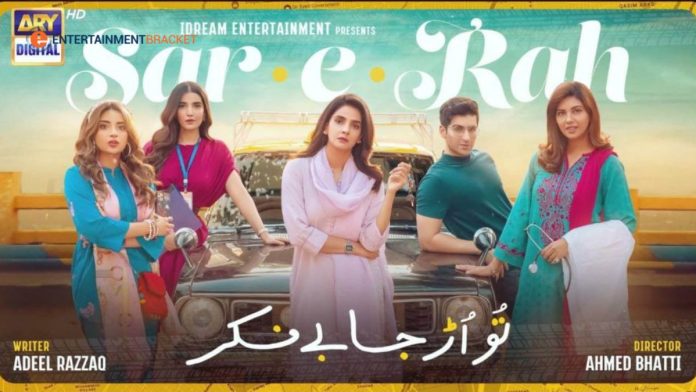 Sar-e-Raah is Trending on Twitter: The most anticipated television series, Sar-e-Raah, debuted its first episode two days ago, and since then, it has been trending on Twitter. People praise the cast and crew's efforts, and the movie may become Pakistan's next big hit.
The principal roles are believed to be played by Saba Qamar, Muneeb Butt, and Saboor Aly. By portraying a female taxi driver, Saba Qamar is shattering gender norms, which has many followers in awe. The first episode accomplished what month-long soap operas couldn't just after Ahmed Bhatti became a fan favorite.
Here Are The List Of Top 10 Pakistani Dramas 2021
We now have an exceptional drama after a long time, according to actor Amar Khan, who tweeted a clip of the first episode on her Instagram account along with the remark, "In a season of some very average dramas unduly praised and viewed." I had trouble following this.
Following the premiere of Sar-e-rash, people on Twitter are in amazement and can't stop praising the drama's performers, plot, and dialogue.
Sar-e-Raah is Trending on Twitter
Queen is here to break stereotypes once again #SareRah pic.twitter.com/My6176hrNs

— Syra🌵 (@TuJhoom14) February 6, 2023
sar-e-rah, episode 1.

i am at a loss of words in describing the unmatched beauty of this thought-provoking work of art. while a majority of shows are incapable of leaving a profound impact upon me throughout their entirety, sar-e-rah has already managed to within one episode. 👏🏽

— raksha 🦋 (@xAngelWingz) February 6, 2023
One may infer from the tweets and comments that everyone is eager to read the tale. Now, Sar-e-rash is all the Pakistani drama business could ask for. Everyone is eager to see the episode's other characters after watching the first episode, which is amazing.