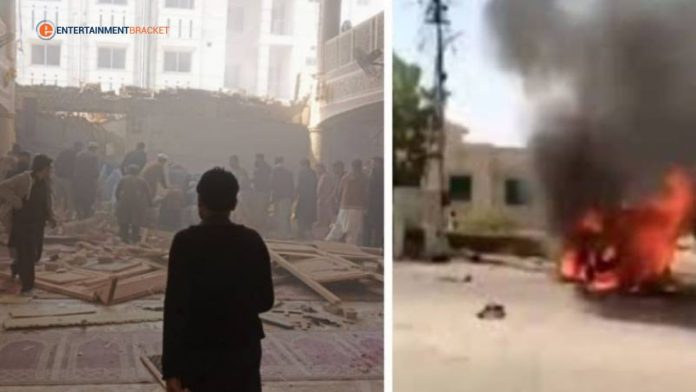 Peshawar suicide attack: A suicide bombing in a mosque close to Peshawar's Police Lines neighbourhood in the capital of Khyber Pakhtunkhwa resulted in at least two police officers' martyrdom and numerous injuries.
According to reports in the local media, the suicide bomber detonated himself as people gathered in the mosque for afternoon prayers. Due to the blast's power, a portion of the mosque also caved in.
Over 140 Killed During South Korea Halloween Incident
Security personnel and rescue teams were sent to the location, which is rumoured to be close to the Police Secretariat in the northern city.
Social media users posted images and videos of horrifying scenes as bloody victims were transported to Lady Reading Hospital Peshawar for first help.
Miles away, people could hear the blast's loudness, which indicated that it was highly powerful.
Since locals must pass through many police checkpoints to enter the area, the occurrence in a sensitive area also prompted questions.