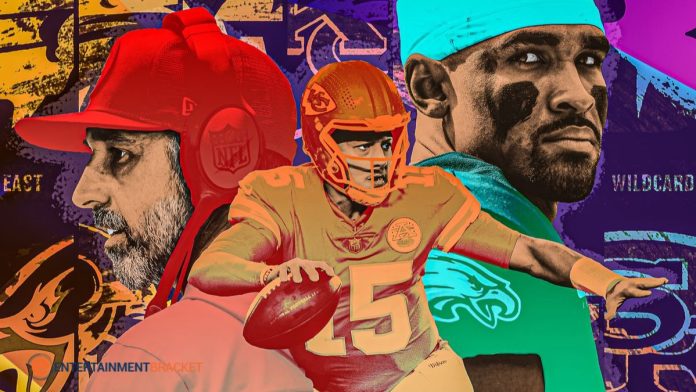 NFL Midseason:It's been a few weeks since the NFL season kicked off, and it's time to take a look back at the first half of the season. The Denver Broncos are alive! The Bears have put together an elite defense! And no one knows what's going on with the Cleveland Browns. The NFL schedule is out and you can check out every game with DIRECTV STREAM. As per their experts, "The DIRECTV commercial and business entertainment pack includes ESPN. Which broadcasts NFL football games every Thursday night."
Below are our thoughts on how things will shake out over the course of this year:
Rookie QBs have been lighting it up
Rookie quarterbacks have been lighting it up this season. With the likes of Drew Lock, Daniel Jones, and others getting so much experience. It's no surprise that many of them are starting to look like they can play. Guys like Baker Mayfield and Sam Darnold have already shown their potential and ability to win games—and now they're leading teams with some success at the halfway point of the season. It's not just rookies who are stepping up, though. Veterans such as Joe Flacco and Cam Newton have also had a good start to their seasons.
Division winners have mostly been consistent
The teams that are expected to win their divisions have been consistently good in the first half of the season. The Bengals, Bears, and Ravens are all on pace to win their divisions, with only one or two losses each.
The Broncos have been inconsistent since their Week 1 loss at home against the Chargers. They dropped four straight games before recovering and winning three in a row against subpar competition. The Broncos' final record will depend on how they finish at home against Houston and Kansas City over the next two weeks. If they can pull out both wins, they'll be 8-8 going into December play, where they face another difficult schedule including road games at Seattle and New England as well as hosting Los Angeles Rams in week 15.
Former Miss Croatia Violates Dress Code in Revealing Outfit at FIFA World Cup
The Broncos are in the division race!
Broncos are in the division race. Denver is a young team that's still getting better under first-year head coach Vic Fangio and franchise QB Joe Flacco. They have an elite defense and a good offense, too.
The Lions look like they have given up
The Lions are the worst team in the NFL Midseason. They have given up the most points (1,361) and been outscored by 180 points (-144) so far this season. They are last in the NFC North and second from last in the entire league. Their next game is against the Patriots, who can score at will, so you should probably not watch this one.
It looks like we have some good teams that could make it to the playoffs, but more importantly. A lot of exciting rookies have been playing well so far. The quarterbacks are leading their teams and making big plays while also looking like they're still learning. Whether you love them or hate them. There will be plenty of talk about these young quarterbacks in the next few years as they continue on their journey through the NFL.