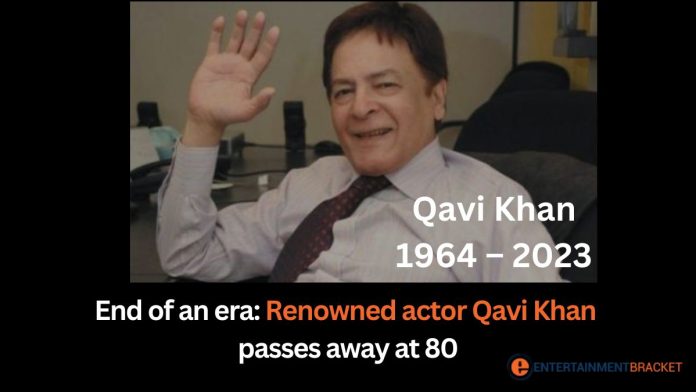 Qavi Khan passes away: The veteran actor Qavi Khan has passed away in Canada. He's eighty years old. The veteran actor, who has won acting awards, now resides in Canada. A brief sickness preceded his death. One of the original actors for Pakistan Television Corporation was Kawi Khan. The venerable actor reportedly spoke with veteran actor Sohail Ahmed (Sunday).
Renowned TV host and Poet Tariq Aziz passes away at 84
Mohammad Qavi Khan, also known by his stage name Qavi Khan, is a Pakistani actor, producer, and director who works in film, television, and theatre. The seasoned performer additionally contributed to a renowned Pakistani radio station. Khan has appeared in various TV series and more than 200 Pakistani movies. He was raised in Swat and was born on November 13, 1932, in Peshawar, Khyber Pakhtunkhwa, Pakistan. He now resides in Lahore, the nation's capital. In 1968, Kawi Khan was hitched.
Qavi Khan passes away
As a young actor for Radio Pakistan in Peshawar, Khan got his start in the entertainment business. He was still quite a child. When the television program premiered in Lahore in 1964, he relocated there with his family. Khan was one of the first PTV actors and worked for Pakistan Television Corporation.
Khan is most recognized for his outstanding performance in the PTV television season 1984–1985 police drama series Andhera Ujala. HEserves as the series' central character, along with his other cast members, including the late Jameel Fakhri and Irrfan Kusat.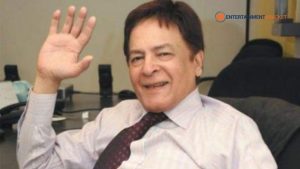 He has been in several TV shows as an actor. With Sami Khan and Rabab Hashim, he also made his television debut in the Pakistani love drama Ishqa Waay. 2015 saw the show's debut on Geo TV. A man with two wives is the subject of this drama's love tale. The show was extremely popular and well-liked by spectators. His most recent television appearance was in the 2017 Hum TV episode of the Sufi spiritual series "Alif Allah Aur Insaan," which starred Mikaal Zulfiqar and Kubra Khan. The same-named novel served as the inspiration for the TV series. The five characters in the play each have their own stories to tell, each with their origins, ideologies, and beliefs. At the time, it had the greatest ratings of any series.
He began his cinematic career in 1965 after enjoying success in the entertainment industry. He has produced over 200 films and TV shows in Lollywood, though. Nevertheless, in addition to directing one film in 1985, Qavi produced 13 films in Urdu and Punjabi. One of the first movies to be released in 1971 was Tiger Gang. The X Eurospy Inspector is the basis for the movie. The main characters are Tony Kendall, Brad Harris, Gisela Hahn, Muhammad Ali, Zebba, and Kawi Khan.
Tariq Teddy daughters await help following their father Death
It is one of the newest films in the Sa'tif Ali and Muhammad Ahsan-written and directed horror film Parli from 2017. Rasheed Naz and Saleem Mairaj are the other actors in the movie besides Qavi Khan. Alongside Danish Taimoor and Sohai Ali Abro, he also starred in the Hollywood smash Wrong No. The movie centers on Saru, an irrational young man who aspires to stardom and plays the Nawab. The audience praised the actors in this movie for their outstanding performances.
One of the most well-known figures in Pakistani radio and television history, Qavi Khan helped develop the country's entertainment sector with his outstanding performances for his career.