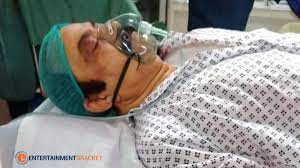 Due to a heart issue, Interior Minister Rana Sanaullah was brought to the AFIC hospital in Rawalpindi on Thursday night, where various tests and operations were carried out.
However, the story gained attention on Friday night as a picture of the minister being treated while lying on a stretcher went viral on social media.
Later, the interior ministry released a statement that quoted the minister as saying he was alright.
"I had visited the hospital for some tests and procedures. I am recovering and would be back to office in a day or two. Please don't visit me in the hospital as I plan to return home by Sunday," the statement added.
Rana Sanaullah claimed that once his photo became viral on social media, his friends and relatives became concerned. He claimed to have undergone open heart surgery in 2004, and that check-up are required every two to three years.