For Samsung, 2022 has primarily been a year of improvement. The corporation concentrated on improving its products with little but crucial enhancements rather than major modifications. The Galaxy Flip 4, Galaxy Fold 4, and even the new Galaxy Watch 5 series, which felt more iterative than revolutionary, were examples of this. If not for the Galaxy S22 Ultra, which revived the Galaxy Note. The Galaxy S22 series would also have been a small advance. Although we are happy that Samsung could produce high-quality products this year. The following models will have a lot of ground to make up.
All You Need to Know About OnePlus 11
The Samsung Galaxy S23 series will be the first to get an update in 2023. What might Samsung have planned for this upcoming lineup? Will it significantly diverge from what we already have. Or will Samsung stick to the fundamentals and provide a slight but welcome improvement over the Galaxy S22 series? The S series flagships from Samsung for 2023 are detail below.
Galaxy S23 Release date
Samsung has been able to conceal information about the price and release date for the Galaxy S23 series. However, if we were to estimate, the Galaxy S23 phones should be price similarly to the present flagships. The firm considerably reduced the price in 2021 with the Galaxy S21 series. So there isn't much room to cut costs without sacrificing quality. Samsung is much more likely to raise the costs depending on the changes it offers this year.
Samsung Galaxy S23 price
The Galaxy S23 will cost the same as the existing flagships up to that point. Or until we hear from Samsung officially. At $799, $999, and $1,199 for the Galaxy S23, Galaxy S23 Plus, and Galaxy S23 Ultra, respectively.
The Galaxy S23 phones should cost the same as current flagships.
We anticipate Samsung to continue releasing its flagship models from the Galaxy S series in the first few months of the year. It is safe to infer that the new Galaxy S series flagships will go on sale. Since the firm is rumore to be preparing an early February release this year.
Design and details about the Samsung Galaxy S23 series have been leaked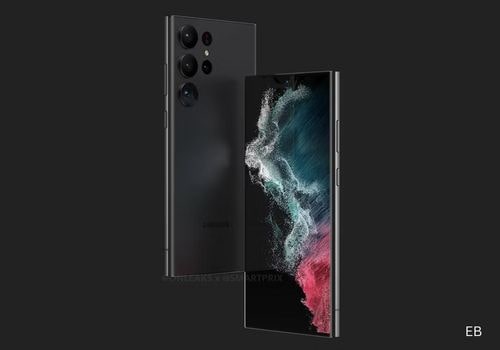 A few leaked renderings of the Galaxy S23 series have already been see, virtually leaving nothing to our imagination. The Galaxy S23 Plus leaked first, then the Galaxy S23 in its basic form, and finally, renders of the Galaxy S23 Ultra. Take a look at this:
Samsung Galaxy S23 series: Leaked design and specifications
These leaked renderings show that only the basic Galaxy S23 and the Galaxy S23 Plus provide distinguishing features. Above the current models. The Galaxy S22 Ultra and Galaxy S23 Ultra both adhere to the same design philosophy.
The Galaxy S23 and the Galaxy S23 Plus bring noticeable differences, but the Ultra model looks very familiar.
Instead of dividing its inventory to use its CPUs in various countries. Samsung is also anticipate to go all-in on Qualcomm's new Snapdragon 8 Gen 2 chip. Although it's difficult to predict, we have more information about this in our wishlist below. Additionally, Samsung is rumore to include a larger battery inside the Galaxy S23 and Galaxy S23 Plus models next year. Although there has been no official confirmation of the rumored 200mAh increase for both phones,
It seems that the Galaxy S23 Ultra will be the one to experience significant improvements in the camera department this year. While the wide, ultrawide, and telephoto cameras on the Galaxy S23 and Galaxy S23 Plus are anticipated to remain unchange. The Galaxy S23 Ultra is said to receive a 200MP ISOCELL sensor. Although this hasn't been officially confirm, it comes from a reputable source with a track record of providing accurate leaks.
Also Read Main Hn or Mere Sath Bhi Main hn Get Real As Whatsapp Announces Chat With Yourself Feature
Dimensions
The leaks also include dimensions for the phones, which, as you can see, are incredibly. Similar to the previous generation – though, by and large, the phones are getting very slightly larger.
S22: 146.0×70.6×7.6mm
S23: 146.3×70.8×7.6mm
S22+: 157.4×75.8×7.64mm
S23+: 157.7×76.1×7.6mm
S22 Ultra: 163.3×77.9×8.9mm
S23 Ultra: 163.4×78.1×8.8mm
colors
So those are the phones' shapes – but what about their colors? Leaker Ross Young has our back here, predicting the four colors the S23 phones will launch in – and yes. He says these will be the same colors across all three models.
Beige
Black
Green
Light Pink
Core specs
Samsung often uses the most recent processors in its Galaxy-class devices, which is probably the just-announced Snapdragon 8 Gen 2.
In leaked Geekbench results for the Galaxy S23, S23+, and S23 Ultra, all of which have 8GB RAM, that processor has already been identifie. The benchmark results appear good. But it's too soon to evaluate performance using pre-production gear; we'll learn more once the first phones using the chip hit the market.
It's interesting to note that despite the chip's clock speed being 3.2GHz. These testing indicate a prime core clock speed of 3.36GHz. According to leakers like Ice Universe, this has given rise to speculation that Samsung may have access to a speedier. More exclusive version of the 8 Gen 2 processor, which would offer the S23 range a very modest performance advantage over its rivals.
Battery and charging
Of course, a substantial amount of electricity will be need to run all those pixels and CPUs.
We had high expectations after reading @TheGalox's tweet suggesting that Samsung might be working on a novel stacked battery design. That would boost density without making them larger. According to the report, the S23 Ultra is anticipate to feature a battery capacity of at least 5500mAh. While the S23+ will get a 5000mAh cell, and the normal S23 will have a 4500mAh one.