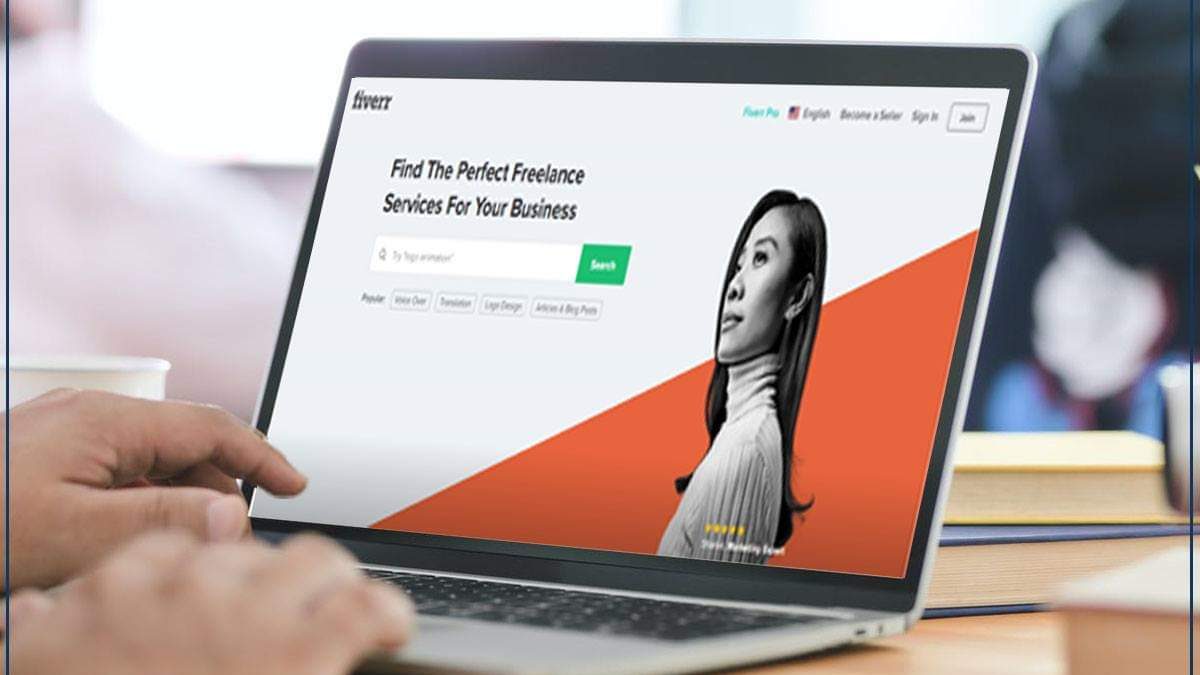 For a newbie to get started on Fiverr or any other platform is frustrating as you don't know how to get started and generate initial sales. Well, you have to focus on the basics first and making yourself stand-out in the crowd. This site changing the world's economy and people's lives, even with the smallest gigs. Its popularity has increased so much that it would be unusual to find a web-savvy individual who hasn't heard of the site. It is a meeting place between someone who needs a particular task to be done and another person who offers to do that task. The main point to rank Fiverr gig on top. Social media is the best way to promote fiverr gig. During this COVID-19 stay at home, work as a freelancer. You need to follow guideline shared below while creating a gig. First, we discuss how to create a Fiverr gig.

Following Tips to rank Fiverr gig
These 22 tips help freelance to rank gig and get more orders.
1 – Target keyword
Using keywords that match your services can boost your gig ranking in no time. Search for keywords related to your skills and services, create an SEO keyword enriched title, i.e., I will build a professional WordPress website, description, gigs, and wait for buyers to start flowing top search keywords on Fiverr. Keyword helps in rank Fiverr gig.
2 – Go for video gig
A video gig boosts your ranking more than an image gig. Not only the client find you trustable, but they make it easy to convey your services. Here is how you can also create your video gig using a smartphone. You can explain your services and experience in your video.
3 – Use your tags visually
Tags can help you get a great deal only if used wisely, and you should always use tags like your keyword, or even one containing your keyword. Research your niche and create your tags. The client searches your gig through tags. So, always use most search tags or keywords. You can use 5 tags in your gig.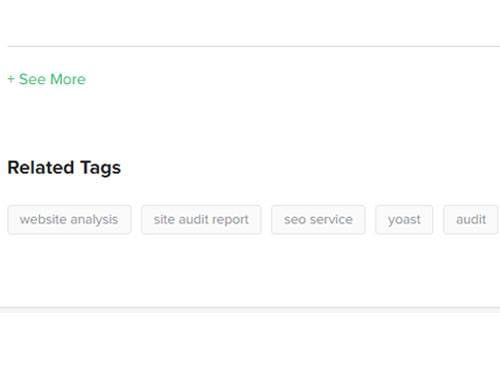 4 – Overview (URL)
When you start to open a Fiverr gig 1st of all comes the "overview" page. To be pointed, this page is important for ranking your gig. For design Fiverr gig 1st of all, you give the gig title. For the 1st time which you provide in the gig title, that's words turn into your gig URL. Fiverr show your gig on the top based on this URL. So, try to give the best keywords in the gig title 1st of all. Then go to categories and give the field you like to work on and besides the field or the skill, you know. But in the gig, metadata keep the option not defined. If you keep not defined, then all types of work will show in your buyer request, and your gig will reach to all kinds of buyers. If your URL is SEO friendly, then it's easy to rank your Fiverr gig.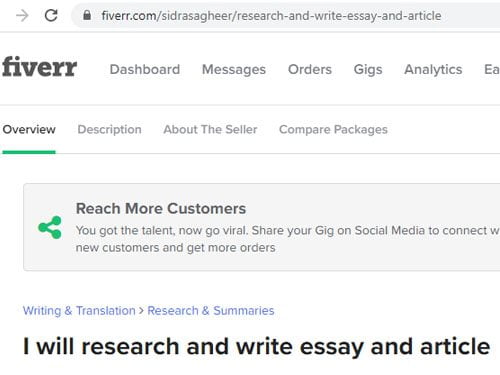 5 – Pricing
Price Reduction
When it comes to a price reduction scenario, you have limited options as a freelancer. The $5 price per gig is considered to be a Fiverr's "default price." You can conduct a small "experiment." Rise your gig prices for a limited period. See how it goes. If your sale drops, then get back into the "default" price zone.
Price Increase
It is a more interesting option to discuss. Of course, it is also a scenario with more risks. The quickest and simplest way to stand out from the crowd on Fiverr is to increase your price. When you are looking at the countless five-dollar gigs, it is impossible not to notice more expensive gigs. On the other hand, you have to be aware that there are Fiverr clients who automatically ignore "expensive" gigs.
6 – Description and FAQ
The description part is the main and important part to represent yourself to a buyer. Cause if any buyer goes into your gig. He/she will read the description of which type of extra and unique services you are providing to him/her. After reading the description he/she will decide that he going to give you the job or not.so the tips for the description are-
Give a greeting your buyer at the top of the description.
Make your description in three to four parts and make sure that those parts are disciplined. Add who you are, why you are unique, what services do you provide, and what unique and extra services you will give client, which others are not going to give the buyer.
A trick for description is trying to write your tags or service tag in the description, again and again, .it will help to get ranked your gig.
In the FAQ part, add all the questions that a buyer could ask you. All types of questions, even if you provide any extra or related services that also you could explain.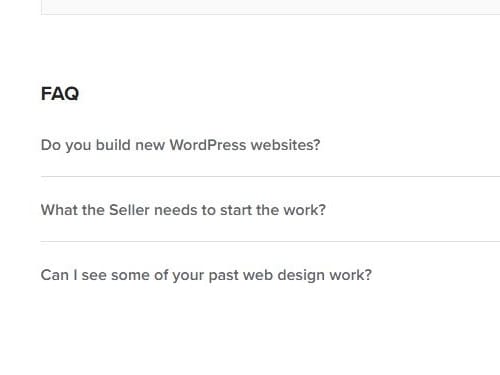 7 – Requirements
In the requirements, part mention that what you need to start an order or start working for clients. Tell briefly as if the client cant keep an option to keep a question in his mind.after explaining all also white that please knock me or message me before starting or placing an order.
8 – Gallery
The gallery part is most important to get a job that attracts a buyer 1st of all to see the photo you upload in your gig. If he/she thinks or likes that photo, then he/she gives a click on the gig and see or reads the gig, .so it is highly important to choose a photo from you to own work and never do copy photos from google, or somewhere.
9 – PDF portfolio
When you create your gig, you also ad PDF portfolio. It increases the interest of the client, and they text you or place you order on a portfolio basis.
10 – Do proper on-page SEO of your gig
Bloggers do SEO of their pages; on Fiverr, you have to do the On-Page SEO on your Gig so that it appears higher in search results. you can do on-page SEO after Fiverr gig create. It can do with the help of keywords. Let's have a look at it:
Add keywords to gig title
Only one keyword included in the Gig Title can help increase the chance of your Gig being ranked. For Example: "I will fix WordPress issues for you right now" (Here "Fix WordPress issue" is a keyword.) Note: This is not always necessary, but this helps in most cases
Add the right keywords to tags
When you're creating a gig, on the "Overview" tab, you're allowed to add 5 Gig Tags. These tags are to be used for entering keywords that buyers search for.
Add keywords to description
Similarly, you have to add keywords to your Gig Description as well, but here's a big tip: Don't over-do it. You can add the keywords to the beginning of your Gig Description. Example: "Are you having WordPress issues? Worry not! Because I am an expert who has helped many clients Fix WordPress Issues." You see a keyword "Fix WordPress Issues," but it doesn't sound like I'm being forced to add it in the sentence, everything goes with the flow of the sentence.
Add keyword in image
Last but not least you can you gig title on gig image. Example: I will build a WordPress website. This title also adds to your gig image.
11 – Get Your First Order ASAP
If you want to build trust for the client, you need first to have a review to get more clients to order your Gig. Something that can be done to fix this is to get someone to review your gig for you. You may ask a Friend to purchase your service and review your gig with 5 stars and an amazingly written review as I have seen most of the people doing this before, but do remember this is actually against Fiverr's terms and conditions.
I'd recommend you not to do this more than once, or might as well just never do it since that doesn't sound like a good idea to me. I'd generally recommend you go with making buyer requests every day, and you will get a buyer to contact you and buy your Gig if you are doing things correctly. When you have a review on the Gig, your profile looks populated with some content, and you become a rated seller. I recommend doing the best you can with your first order. Fiverr gig creates and get your first order asap.
12 – Create an Impression
Good ratings are another way the buyers can trust you with their projects, create an impression. To create an impression, you need to work hard and give it you're all.
1: You must not let your client down.
2: Don't slack off.
3: Greeting your client well.
4: Don't be rude.
5: You must provide your work on time and produce the best of you.
6: Don't put the work on pending.
7: Offer guarantee and stick to it.
8: Ask for feedback.
A genuine and timely worker wins rating in no time, and ratings are your key to the Fiverr gigs ranking.
13 – Stick to Loyal customers
Provide services that help you get loyal customers, and your loyal customers can be more like your back-up plan, you can contact them even if you don't get any new orders. They will not only come to you with a new job every time, but their feedback, ratings, and reviews can add accountability to your profile but also boost your Fiverr gigs ranking.
Read More How to create and rank fiverr gig
14 – Increase your conversion rate
Conversion rate means how many new clients inbox you and end up having an order with you. You have to communicate better. More conversion rate also helps in rank Fiverr gig faster in search results. As Fiverr will recognize that you are working daily and benefiting their platform, they'll start benefiting you. To check your conversion rate, you usually have to Install the Fiverr app, and on the main page, you'll see conversion in percentage.
15 – Promote your gig outside Fiverr
There comes a period when your Fiverr selling becomes way too low. It is because Fiverr wants you to spread the word to promote your service on social media. It can be done by simply sharing it on your Twitter, LinkedIn, Facebook, and Instagram account. You can also share your gig on quora account. A better way would join groups about your niche and share it there. You can also help people anywhere online, and if they want to pay, you give them your Fiverr gig URL so they can place an order. After creating Fiverr gig next step, how to promote Fiverr gig, most of the people do not know how to promote gigs.
16 – Have a good average selling rate
An average selling rate is an average amount of earning you have with your orders on Fiverr. If you have almost all your orders over $50 consistently (without having any orders of $5 or $10 in between), then soon, your average selling rate will be $50. Fiverr search shows buyers gigs according to their budget, so when the client selects a budget, your gig will be displayed because your average selling rate is according to their budget. It means that a more average selling rate means increasing cash. It is something to be focused on from the beginning when you first start selling, as it becomes hard to change the average selling rate when you have around 1000 orders and average selling rate of about $15-$20.
17 – Stay online 24/7
You must have noticed that when you posted your gig, you were on the first page, but when you visited Fiverr later, your gig's now on the 2nd page. The reason behind this is you are staying online. According to the Fiverr website, the more time you spend your time online, the longer you stay on the first page. So, after posting a gig, you must visit online as much as you can, to receive more orders. SO, 24/7 available on Fiverr its helps to rank your gig and gets more orders. After Fiverr gig create stay online 24/7. promote fiverr gig on quora.
18 – Become a higher-level seller
All Fiverr seller levels help promote your gigs. Initially, you'll be a new seller. To become a level one seller, the important factor that comes is you have to earn $400 in total. For becoming a level two seller, the Net earnings should be $2000. It usually takes 1-2 months to become a level one seller if you're doing things right and about 4-5 months to become a level, two sellers. These depend upon your niche, though, and how much you are earning. When you become a higher-level seller, buyers can trust you more and will hire you. When your level increases, it also increases your rank Fiverr gig and order.
19 – Create multiple gigs in the same category
To increase your chances of being hired, you can make multiple gigs in the same category but different subcategories. For example: solve WordPress issue, you can make two gigs: one for "WordPress speed" and others for "WordPress install".
20 – Complete regular orders
Make sure to get new orders daily. At first, it may take time to get orders daily, but you can make some good clients, so you get some orders daily. Daily order increases your gig ranking. After complete one order promote Fiverr gig on Facebook.
21 – Reviews
Nothing influences a gig's rankings more than the number of reviews it has. The number of stars is also important, but not that much. In Fiverr, you would generally see most gigs that have a lot of reviews to be between the 4.5- and 5.0-stars range. Now let me show you why the reviews are the most important factor for Fiverr's search engine: If you get 5 star your gig ranking increase and get more order but if your last order gets 4.5 stars, your gig ranking decrease automatically. The client gives bed reviews Fiverr also decrease your ranking. Most of the time Fiverr ranks all those gigs who get good reviews.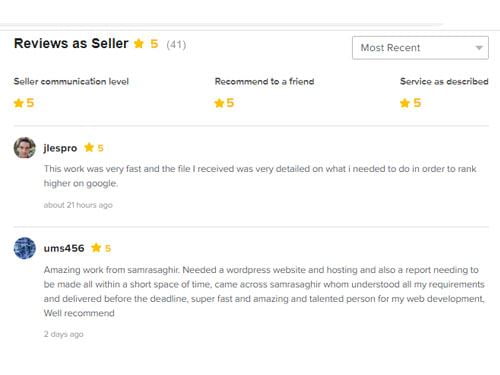 22 – Miscellaneous factors
Fiverr has changed its policies every year, like google. Nowadays, the competition on Fiverr is increasing. There are thousands of sellers and quite a few established ones, so a new seller has no chance to get order easier the thing is, top-rated sellers' gigs will almost always be at the top of the SERPs – they won't move. Like blog start promote fiverr gig However, the gigs below get rotated. New sellers only get an order through buyer requests.
New Gig
Right when I was starting and had created my Fiverr profile, I was pushing hard to get it high in the SERPs to get some more orders. At first, when you create a gig, Fiverr will instantly list it in the "New" section of the SERPs, which is great exposure, although not too many people go there. However, I think it takes around 2 weeks for a gig to get dropped out from that section, and when it does, it goes into the real game – the real SERPs with "High Rating." When you Fiverr gig create next to rank gig.
A new gig will most probably get a review or two while it is in the "New" gigs Ranking. However, that is not nearly enough to get it to the top once it gets to compete in the real SERPs. Well, they started rotating gigs. Around the time that my gig dropped out from the "New" section, it completely disappeared from the SERPs overnight. Orders stopped, and views almost went to 0. It is the tipping point. Fiverr is testing you whether you are a pusher or a quitter. Fiverr can change your gig ranking every 2 months. Only top-rated gig stays on top. It's difficult to rank Fiverr gig essayly.
Featured Gig
Another miscellaneous factor that Fiverr's internal search engine takes into a strong point is a gig being "Featured." But getting your gig featured is not something you can do easily. Usually, the ones that do get featured are either gigs that provide something unique, funny, and pretty much something that no one else on Fiverr provides, or gigs in the writing or SEO niche. But, getting your gig featured can boost it immediately – it will instantly jump up in the SERPs and get you some orders.
Gig Favorites
The third and final miscellaneous factor that matters is gig favorites. The way favorites work is similar to the way reviews work, but much, less influential to the SERPs. However, do not hesitate to ask for that extra favorite aside from the review – it does give a little bit of extra edge to the gig, and trust me, you are going to need that.
Orders in Queue
Last but not least point Orders in Queue. If any buyer clicks on your gig, and then he/she check Orders in Queue-it create a good impression on your gig. fiver gives the facility of 100 orders in a queue. If you are very busy or cannot handle a large number of orders, you can set a limit on the orders you can receive. This allows you to properly handle orders while continuing to provide great service. After complete order then start to promote fiverr gig.
Conclusion
Fiverr's search engine currently looks like an improved version of the Google pre-animals era. Most certainly, there is a lot that can be improved and has been improved, but it is what I would call close-to-balanced, meaning that the SERPs it creates, while not perfect, are decent and, most importantly, efficient. I think they give way too much weight to reviews, but that's just my opinion. Think of reviews on Fiverr as authority backlinks in the context of Google rankings. Then you have the usual content factor, and of course, user signals in the face of gig views and conversion rate (not that much taken into account). When people start freelancing first, they search how to create a Fiverr gig and their next step how to rank Fiverr gig on the first page. Best way to rank gig start to promote Fiverr gig on social media.
So, Fiverr's search engine is not that different from Google in terms of ranking fundamentals – it's just various factors and weights of those factors that vary. The good news is that you now know which factors have the most significant impact on Fiverr gigs ranking, and you also saw how you could improve your odds with every one of them. Trust me, simply employ all those tips and tricks that I shared with you above, and you will enjoy an incredible success on Fiverr – it's not as hard as people think it is. when you Fiverr gig create then start promote Fiverr gig. All these tips help you in Rank Fiverr gig.
Samra Saghir
Hey! I'm Samra and I'm a Freelance SEO Expert. This is my Blog Site where I create relevant and engaging content for a young, inquisitive, opinionated, empathetic, and bold audience.
Related posts
Subscribe for newsletter
* You will receive the latest news and updates on your favorite celebrities!
10 Things That Inevitably Happen When You're Girl Best Friend
Contrary to popular belief, it is possible for men and women to be just friends. If you and your girl best friend are the opposite genders, chances are everyone you meet assumes you're dating, your parents believe you're secretly together, and your friends all wonder…
Cosmetic Surgery Only Improves Your Features. it Does not Work on the Self image
Discovery of the "self image" represents a discovery in psychology and the field of a creative personality. The significance of the self image has recognized for more than a decade. Yet there has been little written about it. I discovered that when he changed a…
How to Reduce Depression In Every Situation
Nowadays, the message is visible: #STAYHOME! Many countries are in Coronavirus. It is essential to understand that everyone reacts differently to stressful situations. So, while some may find it peaceful to stay holed up and not be bothered by the outside world for a while,…
44 Exercise at Home for Weight Loss
We all desire to stay fit, lose weight, and frankly, I am sure a lot of us have joined the gym as a part of every new year's resolution but eventually couldn't continue. Not because of lack of desire due to lack of time. If…
How to boost immune system? Vitamin D is pivotal for immune.
As the coronavirus pandemic continues to extend quarantines, shutdowns, and social distancing measures — many people are wondering how to keep themselves fit and healthy. In the situation of pandemic working from home, staying inside and social distancing is one way to protect yourself. Start…
How to Lose Weight in 21 Lockdown Days
Weight loss is on the mindset of many people, especially with coronavirus lockdown in full swing. People are allowed one form of exercise a day, & many are worried they will gain weight. Due to the coronavirus, the entire world is under 21 days lockdown….