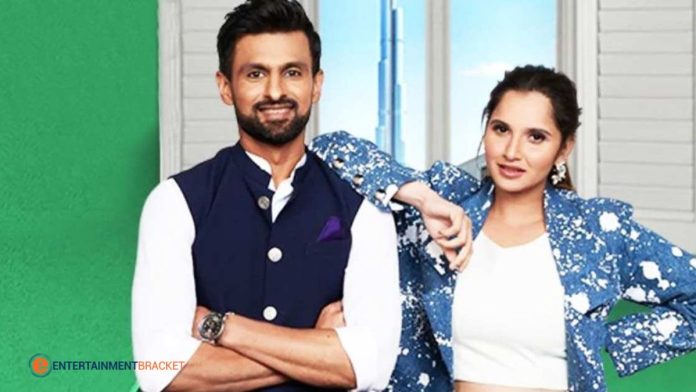 Sania Mirza and Shoaib Malik Divorce: Sania Mirza and Shoaib Malik are both well-known figures in their respective fields. Sania Mirza is also regarded as the well-known tennis star of India, and Shoaib Malik is the cricket star of Pakistan. And both the husband and wife frequently express their love for one another, but due to their hectic schedules, they must meet in Dubai when they must. Moreover, due to the nature of their jobs, they occasionally travel to Pakistan or another nation. Thus it is uncommon to see them together.
Sania Mirza and Shoaib Malik Divorce
However, starting this morning, rumours of Shoaib Malik and Sania Mirza\'s divorce have been making the rounds on social media. Here, we disclose the 2010 wedding of Sania Mirza and Shoaib Malik. They both fell in love, got to know each other well enough, and then decided to be together forever. We now inform you that Izhaan Mirza Malik, a son of Sania and Shoaib, resides with his mother. On social media, some people claimed that the couple only co-parents their child and does not live together.
Also Read: Sania Mirza and Shoaib Malik Divorce Are Publicity Stunt For New Show
Which actress became the reason for divorce of Sania Mirza and Shoaib Malik?
Izhaan Mirza, Sania Mirza\'s son, recently celebrated his birthday, and photos of the event went viral on social media. Unfortunately, Shoaib Malik released those photos to his official Instagram account before Sania Mirza shared them on her social media accounts. As a result, people began to wonder if there was some sort of mess between the two, and it appeared they were both having issues with one another.
Cricketer Mohammad Nawaz Wedding Pictures with His Wife Izdihaar 
Sania Mirza published such heartbreaking posts on her Instagram page.
Sania Mirza captioned a photo of her son Izhaan Mirza Malik with, \"These are the moments when I am going through a difficult period.\"
When Sania Mirza's sorrowful post was posted on social media, individuals immediately expressed their views in this way