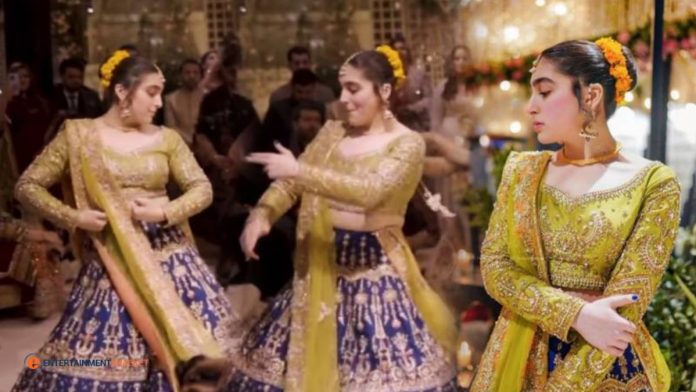 Even after the December events are completed, the internet is flooded with viral dancing movies featuring Pakistani stars and their families. These families are recognized for their enthusiastic participation in desi weddings that strive to merge a filmy touch. Check Shaan Shahid daughter Bahishtt dance videos.
Deeply ingrained in South Asian culture is the incorporation of dance into desi weddings. The newest participant is the daughter of Pakistani superstar Shaan Shahid, who was recently seen beautifully dancing at an occasion.
Shaan Shahid Daughter Bahishtt Dance
Shaan has long been the most well-liked actor in Lollywood, and now one of his daughters, Bahishtt, has caught the attention of online fans with her explosive performance at a recent event.
View this post on Instagram
The teenage girl demonstrated some fierce dance techniques at a recent family wedding. Bahishtt wore a stunning green and blue outfit and had a great time performing on Rema's Calm Down.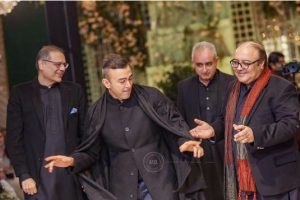 In the film, which a cinematographer captured, Bahishtt is accompanied by a few male and female dancers. The guests at the occasion were enthralled by the dancers' jig and applauded the performance.
On social media networks, the video has received thousands of views and hundreds of comments.
The first performance of Bahishtt, whose father Shaan Shahid dominated show business for decades, went viral.
The most beautiful bond is of a father and a daughter ..Daughters are the most special gift of the ALMIGHTY ♥️🙏🏼 .. they make a house in your heart and live there till eternity .. may the daughters of the world stay blessed always♥️🙏🏼 pic.twitter.com/8hkbWRkJ7z

— Shaan Shahid (@mshaanshahid) May 30, 2021
Shaan is the father of four kids and has publicly lavished his daughters with love. The Bulandi actor said in one of his postings that "daughters are the most special gift of the Almighty," adding that they build a home in your heart and stay there for all of eternity.
The actor made a name for himself as one of Lollywood's biggest stars and won several awards, including fifteen Nigar Awards and Pride of Performance.