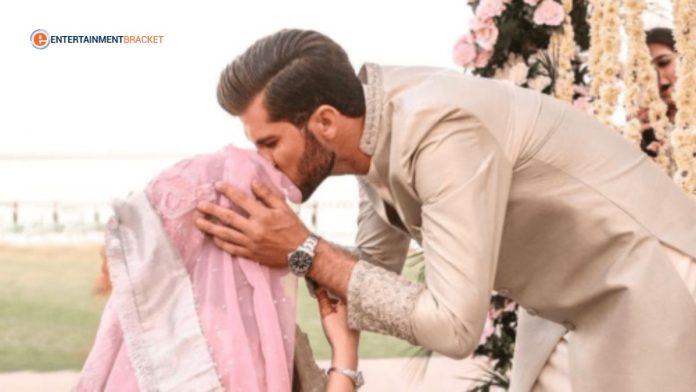 Shaheen Shah Afridi wife Ansha: Shaheen Shah Afridi, a star sprinter for Pakistan, wed Ansha Afridi, Shahid Afridi's second oldest daughter. On Friday in a private Nikkah ceremony.
Shan Masood Got Married To Nische Khan In A Beautiful Ceremony
Shahid Afridi released the first photo from his daughter's wedding day, presenting Ansha and son-in-law Shaheen Shah Afridi. As social media users and Pacer fans anxiously awaited the images from the ceremony.
Afridi shared an emotional tweet on Twitter in which he referred to his daughter as the "most beautiful flower in the yard" and said she would "bloom with great blessing." He declared that a daughter is someone you can dream with, laugh with, and love unconditionally.
Shahid Afridi looked Dapper As Groom At His Wedding With Nadia Afridi
View this post on Instagram
He shared two images of the newlyweds and commente. "As a father, I handed my daughter in Nikkah to Shaheen Shah Afridi, congrats to the two of them."
In one of the photos, Afridi kisses his wife on the forehead as a sign of affection and respect. And in the second, Babar Azam and other players are seen posing at a wedding.
View this post on Instagram

The 22-year-old cricketer is now married to Shahid Afridi, a great player and former captain of the Pakistani squad. The famous cricket pair, who are marriege to Ansha Afridi, are receiving congratulations from their countless followers.
View this post on Instagram

The day's event is the star-studded gathering, which included several of Afridi's teammates. The Nikkah ceremony, held in Karachi, appeared to be a scene from a fairy tale.
Price of Ansha Afridi Gorgeous White & Pink Wedding Lehenga
View this post on Instagram