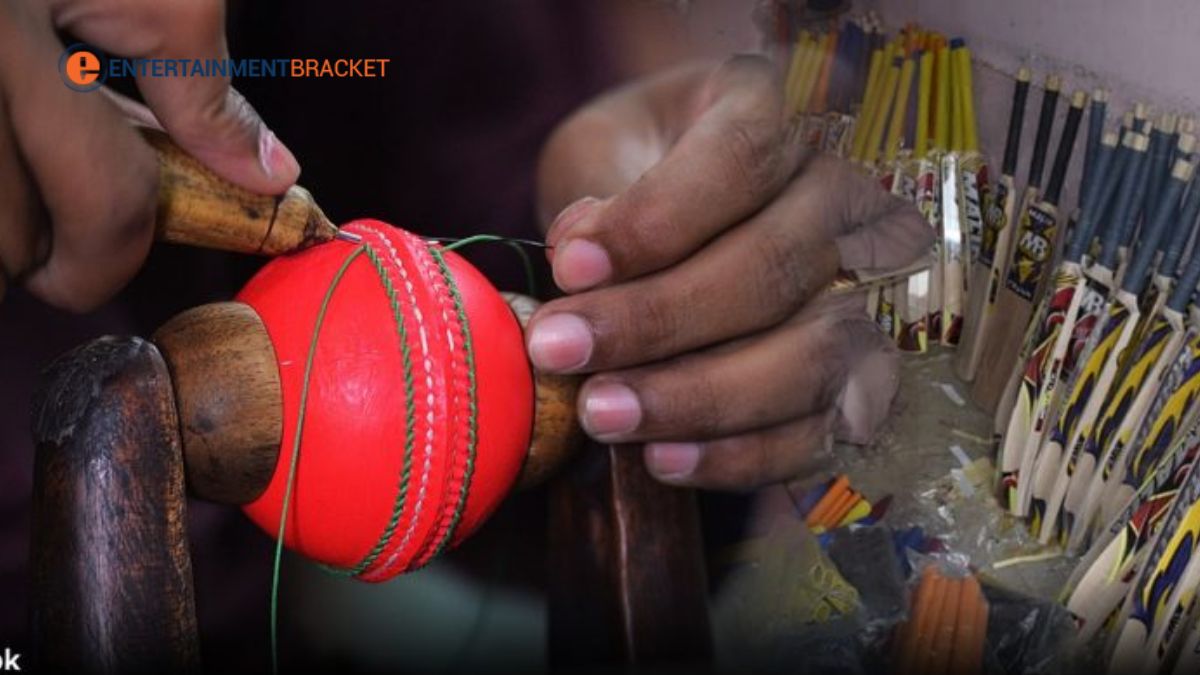 Regarding employment and revenue, Pakistan\'s sports industry is among the best in the world. The importers of sporting goods use Sialkot, as a major hub. Yes, the city is home to several respected businesses producing and exporting high-end athletic items to domestic and foreign markets. Continue reading to learn about some of Sialkot\'s top sports Companies in Sialkot.
Famous Sports Companies in Sialkot
| | | |
| --- | --- | --- |
| Sports factories in Sialkot | Address | Contact Number |
| Obee Sports | Shahabpura Sialkot, Punjab | 0316 7114205 |
| Mth Sports | Basement Qasim Hospital, Shahabpura | 0333 5451245 |
| Falke Sports | Street Ch. Noor Elahi, P.O. Murad Pur | 0331 4275013 |
| Sports Uniform Experts, Company | Bonkan road pacca garah, Sialkot | 0322 7435080 |
| Rex Sports | Small Industrial Estate، Sialkot | 0300 1688988 |
| Arian Sports Ltd | Near Awan Chowk, Pasroor Road | 0345 668 6068 |
| JISA-Sports: | Fatehgarh, Sialkot, Punjab | 0321 6114773 |
| Swisspo Sports Mfg Co. | Swisspo Road Christian Town | 052 4264920 |
| Look Well Sports Factory | Deputy Bagh, Bank Road, Street 2 | 0300 9619249 |
| Capital Sports Corporation Pvt Ltd. | Kashmir Road, Sialkot | 052 4272516 |
This city\'s sports industry has been active for over a century and collaborates with several well-known businesses. The top 10 sports factories in Sialkot are listed below. Use them to get your sporting goods.
Obee Sports
In the heart of Sialkot, you may find Obee Sports. Obee is an expert in producing high-quality sportswear and leather goods with more than eight years of expertise. In contrast to their leather goods, which include gloves, suits, bags, and belts, their sportswear includes tracksuits, hoodies, jerseys, shorts, and pants. Additionally, they give their customers a definite advantage in terms of price and general profitability. A comprehensive final inspection is carried out before shipment as part of the company\'s strict quality control strategy.
Address: Punjab\'s Shahabpura Sialkot
Phone: 0316 7114205
6 Flour Mills in Islamabad – Address and Contact info 
MTH Sports
Mth Sports is the second business on our list. MTH, established in 1999, has a wealth of manufacturing and product design knowledge. Modern technology and cutting-edge equipment are used in MTH\'s office. Additionally, Mth prioritizes customer satisfaction, so you can be guaranteed to acquire everything at fair wholesale prices. Regarding the stock, you can purchase young basketball jerseys, tracksuits, exercise equipment, shorts, hoodies, and gym accessories from them, in addition to cricket, soccer, and football jerseys.
Address: Qasim Hospital Basement, Shahabpura
Phone: 0333 5451245
Falke Sports
Another well-known brand among the top sports factories in Sialkot is Falke Sports. Falke Sports provides everything you need for every activity, whether you\'re beginning a new exercise regimen, getting ready for a round of golf, or searching for a new pair of running shoes. The factory\'s employees work in a sizable, airy space with the newest equipment to produce the greatest products. Automated procedures that verify all international standards are also employed to guarantee the quality of the products. For all of its sporting goods, Falke offers its consumers the option of customization.
In Sialkot, in Street Ch. Noor Elahi, P.O. Murad Pur
Phone: 0331 4275013
Sports Uniform Experts, Company
Sports Uniforms Experts might rely on their cutting-edge viewpoint and methodical technique. They have worked hard to achieve the ideal balance of premium components, superb craftsmanship, and astonishingly low prices. Company onstantly provide service for you at the best rate and timing. They also produce goods that are specially made. In other words, you can have your athletic products printed with any pattern, shade of color, logo, or text. Sports Uniform is renowned for completing large orders on schedule.
Address: Pacca Garah Bonkan Road Sialkot
Phone: 0322 7435080
Best Cinemas in Islamabad to Watch Movie in 2022
REX
They are also one of the city\'s largest and longest-running producers of sporting goods and exercise equipment. The sporting items offered by RDX Sports are created by a highly qualified team employing cutting-edge technology. In addition, the company offers customized goods to meet consumers\' unique requirements and preferences. Customers should simply describe the precise product in their heads; the company will take care of the rest, from mockup design through production.
Address: 40-B, Sialkot Small Industrial Estate
Phone: 0300 1688988
Arian Sports Ltd
Motorcycle gloves are manufactured and exported by Arian Sports, established in 1982. The plant employs over 250 people and makes over 300,000 pairs of gloves annually. Arian Sports Ltd offers products in a variety of categories, including racing, street, touring, and urban. Overall, this is an excellent place to browse for new gloves in various categories, whether your existing pair has worn out or you want to improve. They are among the top glove producers in Sialkot.
Address: Pasroor Road, Sialkot, next to Awan Chowk
Phone: 0345 668 6068
JISA-Sports
Jisa-Sports can supply custom costumes for your team, complete with personalized names, numbers, and sizes, regardless of the sport your team participates in. Even if you simply have a rough sketch, their talented designers can use top-notch sublimation processes to produce a professional design for you—and they\'ll do it for no additional charge. Other widely praised products from Jisa include soccer jerseys, basketball shorts, baseball uniforms, tracksuit bottoms, and Polo Shirts.
Address: Punjab, Fatehgarh, Sialkot
Phone: 0321 6114773
Swisspo Sports Mfg Co
Swisspo. Mfg Co. was established in 1978 and is a third-generation family-owned company. Swisspo is mostly known for producing motorcycle gloves. They are dedicated to giving you the greatest gloves available to enjoy and be safe while getting the most out of your rides. The factory also produces gardening, safety, fitness, law-and-order, and fashion gloves, among other sorts of gloves.
Phone: (052) 4264920
Address: Christian Town, Swisspo Road, Sialkot
Look Well Sports Factory
This enduring brand was established in 1974 and is best known for creating cricket bats. When making their bats, the producers draw on their 25 years of experience. More precisely, they are created with state-of-the-art materials and have one-of-a-kind designs. Additionally, the edges of the bats are enormous, measuring up to 38mm. Sports-manufactured bats, as you can see, have a very light pick-up and concentrated power.
Phone: 0300 9619249
Address: Bank Road, Street 2, Deputy Bagh, Sialkot
Capital Sports Corporation Pvt Ltd.
Another well-known sportswear manufacturer, Capital, has consistently highlighted the need to offer customers a one-stop, all-inclusive solution. Changing hardware frequently to give clients a better product. Both adults and children can enjoy the productions. That is a sizable and varied selection of goods. Since then, Capital has also maintained a close relationship with Adidas, one of the most well-known businesses in the world. Balls, apparel, hats, shoes, backpacks, and martial arts costumes are among the company\'s main offerings.
In Sialkot, at Kashmir Road
Phone: 052 4272516
Play Like A Champion!
The sports Companies in Sialkot businesses mentioned above are undoubtedly the greatest in the city. If you wish to improve your sporting abilities, you should think about buying their products. They work hard to produce things of the highest caliber that customers will enjoy.