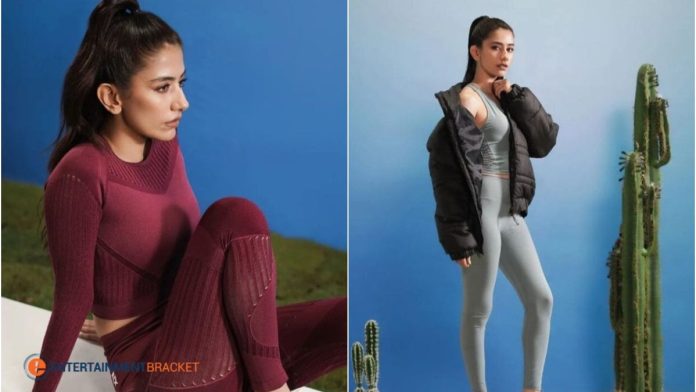 Syra Yousuf Gym wear shoot: Our gratitude and admiration go to Syra Yousuf for her most recent photoshoot. It is genuinely impossible to look away from this beauty. In her most recent image, Syra takes inspiration from gym attire. This vibrant workout attire and chic trainers are vital for reaching your fitness objectives.
Syra Yousuf Gym wear shoot
However, Syra is also inspiring us to hit the gym now with these gorgeous, fashionable clothes. Our mouths are watering at this beauty. Sayra Yousuf is a very intelligent and physically active actress who prioritises her health. She has made significant progress in every area, from being a VJ to being an actress. This beauty is unavoidable in any situation. She has a tremendous amount of professionalism and such a pure soul.
15 Top Asian models on Instagram
Despite their divorce, she could still portray her ex-husband Shehroz Sabzwari on screen with the same enthusiasm and chemistry. We refer to this as professionalism. Recently, Syra Yousuf participated in a photo session to promote a athletic apparel line. She has a high ponytail and is sporting that dark workout attire. We are swooning over this muse and developing feelings for her.
Syra deserves this because she has millions of fans. Social media is flooded with amazing images taken by Syra Yousuf. She epitomises grace, beauty, and elegance.