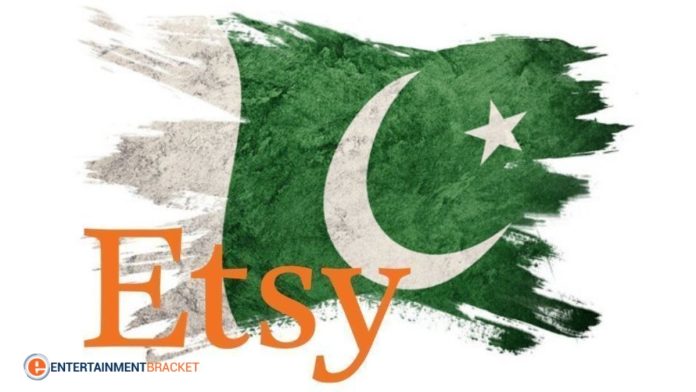 You may sell handmade, vintage items and creative supplies to customers worldwide on the Etsy website. Both vendors and shoppers have a good time using Etsy. In this post we discussed about Etsy from Pakistan?
Sadly, Pakistan is not included in Etsy's official list of sellers. There are, however, certain additional procedures for opening Etsy accounts in Pakistan.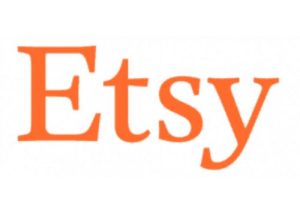 How to Sell on Etsy from Pakistan?
Let's talk about how to sell or sign up for an Etsy account in Pakistan. As a result, you'll need the following details to create an ETSY account:
Phone number from any nation permitted by Etsy Address from any nation permitted by Etsy Bank information
Legitimate Way to Sell on Etsy from Pakistan
This is the way to do it if you want to sell on Etsy from Pakistan and make money without getting blacklisted. Then you'll require help from someone. You'll need to speak with a family member or friend who resides in one of the nations where Etsy has approved sellers. You should ask them to create an Etsy account for you.
They will also include their phone number and Address. You can then access the account and sell using a VPN or VPS. This approach is far safer, and many people are currently using it.
A Simple Guide on How to Track NayaPay Card Online in 2023
Top Tip: Add a "number of listings" so that your store:
a more professional appearance
increased sales and increased traffic
All Etsy merchants who live in Pakistan and run their businesses there belong to the "Etsy Sellers Of Pakistan" Facebook Group. Join the community to learn helpful advice and information to inspire one another and advance your Etsy sales and income.
Keep reading for more information on dropshipping on Etsy and the finest payment gateway.
Logistics and Shipping
For your items, there are two shipping options available. In the first method, you project your sales and, using those projections, ship a batch of your goods to a third-party warehouse in the US. From that warehouse, you can send orders to your customers. The second method is working with a third-party logistics provider that will pick up and inexpensively ship your products via DHL or FedEx. The success of each of these tactics depends on your product line and speciality.
Etsy Dropshipping from Pakistan
This method of selling on Etsy appeals to a lot of people. Although it can seem easy to sell tangible goods on your Etsy store, you should be aware that Etsy does not support drop shipping from Amazon or AliExpress. Even if you succeed in making a lot of money soon, your business will eventually close. Therefore, we do not advise dropshipping to our intended market.
Print-On-Demand for your E-Commerce Business
POD is an additional practical option for Pakistani Etsy merchants. You can work with production partners on Etsy to create products, and your partner will produce and complete your orders while you are in charge of the product design. The most well-known POD partners are Printful and Printify, but you may also try out other ones to see which works best for you. You can link these websites with your Etsy account if you want to give your consumers a seamless shopping experience. It costs much less than buying and selling actual goods from Pakistan.
The Best Payment Gateway for Etsy in Pakistan
Your preferred payment processor if you have an Etsy account in Pakistan is Payoneer.
Go to your Payoneer Dashboard and log in.
Then select "Get Paid" from the menu on the left.
Go to "Receiving Accounts" and click.
See the approved accounts listed here where you can receive money.
Choose "GBP (British Pound)" for "The United Kingdom" and "USD" for "The United States," respectively.
You can now see the specifics.
Enter this information in your Etsy account.
Now, you can get paid for sales on Etsy.
It is now up to you to determine which path you will take on Etsy.
FAQs
What is Etsy and how does it work?
Ans. A website that links buyers and sellers is called Etsy. Its primary objective is to provide handmade, vintage, and handcrafted goods. To start selling on Etsy, you must first create an account. Etsy charges $0.20 per listing plus a 5% transaction fee when an item sells.
Q. Is Etsy trustworthy to buy from?
Ans. Yes, Etsy is a real company. A corporation worth billions of dollars is Etsy. If you intend to purchase anything from Etsy, you can be confident that the marketplace typically supports its customers in disputes over purchases.
Q. Is it worth it to use Etsy?
Ans. Because it is one of the simplest, quickest, and most affordable ways to get your handcrafted items online and connected to a shopping cart feature, selling on Etsy is worthwhile in 2022. It is also a low-risk option as compared to building a website.
Q. Does Etsy allow Pakistan?
Ans. There isn't an Etsy-accepted payment gateway in Pakistan.
Q. How do I get paid on Etsy in Pakistan?
Ans. Customers of Etsy Payments can use their local Etsy Payments currencies to pay using a credit card, debit card, Etsy Gift Card, Etsy Credit, Etsy Coupon, some bank transfer services, PayPal (where available), Apple Pay, Google Pay, and a variety of country-specific instalment payment methods.
Q. How much is an Etsy shop per month?
The monthly cost of an Etsy Plus subscription is $10. Your current balance is deducted from each month's monthly payment for Etsy Plus, which is then reflected in your payment account. Where applicable, Etsy may add local taxes (such as VAT/GST or sales taxes) to your monthly subscription cost.