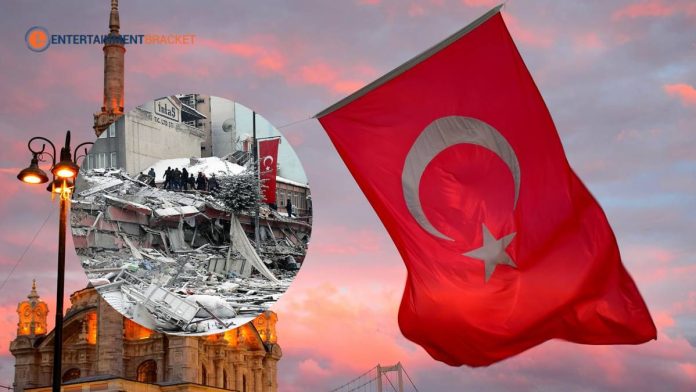 Turkey and Syria Earthquake : Tragically, more than 1,200 people have died due to the 7.8 magnitude earthquake that shook Turkey and Syria. Hundreds of people are also reportedly injured and yet trapped under the wreckage of collapsed buildings.
At Least 41 Burnt Alive In Lasbela Bus Accident
The earthquake occurred early on Monday and caused earthquakes in Lebanon and Cyprus. Cyprus has also been jolted by another earthquake measuring 4.6 on the Richter scale.
The aftershock's epicentre was located 75 kilometres southeast of Famagusta, according to the European Mediterranean Seismological Centre. In contrast, the larger earthquake's epicentre was close to the Turkish city of Gaziantep. It could be felt as far away as Cyprus.
According to the geological survey department of the eastern Mediterranean island, a series of "minor tsunamis" off the coast of Famagusta preceded the recent earthquake.
Recep Tayyip Erdogan, the president of Turkey, reported 912 fatalities and over 5,383 injuries. In comparison, the state news emergency in Syria recorded around 320 fatalities and 1,000 injuries.
The Turkish president continued by saying that because hundreds are reportedly buried under the wreckage, search and rescue organisations cannot forecast how high the death toll would increase.
Pakistani Embassy in Turkey Received a letter from a five-year-old Turkish child
Other nations have expressed worry about the earthquakes in Turkey and Syria. They have given assistance in any manner they can.
"The U.S. is profoundly concerned by today's destructive earthquake in Turkiye and Syria." a government official, Jake Sullivan, said on Twitter. "I have been in touch with Turkish officials to relay that we stand ready to provide any and all needed assistance." he added
The U.S. is profoundly concerned by today's destructive earthquake in Turkiye & Syria. I have been in touch with Turkish officials to relay that we stand ready to provide any & all needed assistance. We will continue to closely monitor the situation in coordination with Turkiye.

— Jake Sullivan (@JakeSullivan46) February 6, 2023