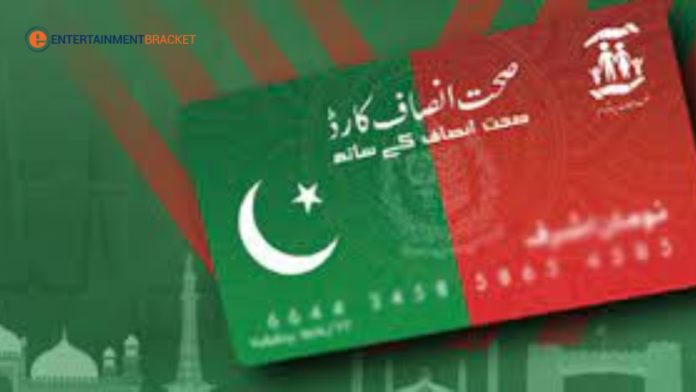 Federal Govt to Freeze Sehat Sahulat Program: The largest and most populous province in the nation, Punjab, had a $400 billion health insurance programme aimed at both the rich and the poor. According to Dawn, Planning Minister Ahsan Iqbal presided over a recent Central Development Working Party (CDWP) meeting where the project, titled "Implementation of Universal Health Coverage under Health Insurance Program in Punjab," was present.
Imran Khan Reaction
پنجاب ہیلتھ کارڈ سکیم کو بلاک کیے جانے کی شدید مذمت کرتا ہوں جو عوام کی جمع پونجی چاٹ جانے والی جان لیوا مہنگائی کے ماحول میں عوام کی بھاری اکثریت کےلیے ایک بڑی نعمت تھی۔https://t.co/9DGHT3N4Ep

— Imran Khan (@ImranKhanPTI) February 6, 2023
The planning ministry objecte to the idea and cited lender comments on wast spending and untargeted subsidies as the reason it was blocke.
The meeting was inform that key emphasis from lenders and donors persist in allocating funds to those who truly deserve and require external assistance rather than to those who can afford it but prefer public funds during a couple of meetings at the Prime Minister's Office and the economic affairs division (EAD) for coordination on flood-related pledges.
According to the planning commission, only underprivileged populations making roughly $2 per day were originally intende for Punjab's social health insurance scheme. The planning minister said that certain conditions that had not yet been met were the basis for the first ECNEC approval of the project.
It further noted that Punjab had not yet conducted a study to determine the viability of two concurrent channels for universal health insurance and the development of more public hospitals.
The ministry expressed dissatisfaction with the legislative framework's incompleteness, the lack of a third-party inspection regime for the designated hospitals for quality assurance, the quality of services' removal of missing facilities, and the lack of an updated health policy matrix for both parallel health financing streams.
The CDWP determined to block the health insurance plan and send it back for evaluation in light of the noted issues to address its flaws, repetitions, and contradictions and make an informed decision.
Relevantly, to maintain the fiscal deficit and primary balance within budgete targets. The four provinces are require to grant the federal government a cash surplus of Rs. 800 billion this year under the ongoing International Monetary Fund (IMF) programme, which the World Bank and other multilateral institutions support.
Naya Pakistan Sehat Card Features, Eligibility Criteria, Contact Details