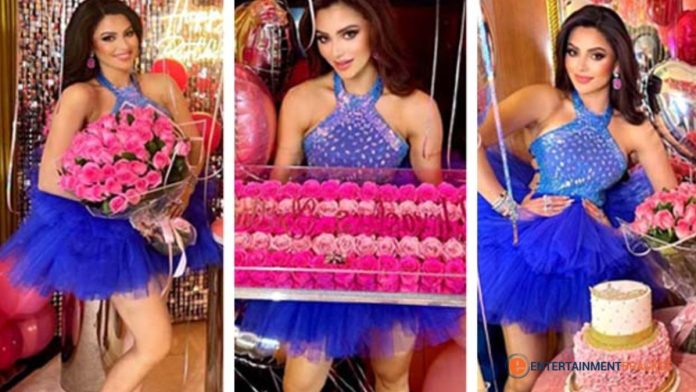 Urvashi Rautela spent Rs 93 lakh on her 29th birthday: Recently, Urvashi Rautela, the cricketer Naseem Shah ki Deewani, turned 29 in Paris, France. Her extravagant spending on the event has generated social media buzz and broke previous records for extravagance.
Bollywood diva Urvashi Rautela sends birthday love to Pakistani cricketer Naseem Shah
Urvashi Rautela, a cricket player from "Naseem Shah Ki Deewani," spent Rs. 93 lahks on her 29th birthday.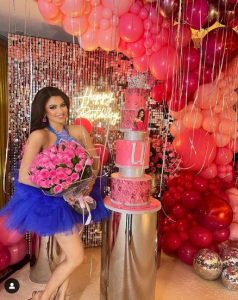 According to multiple accounts from Indian media outlets, Urvashi Rautela, who has distinguished herself as an actress after competing in beauty pageants, celebrated her birthday in opulent fashion with diamond-encrusted bouquets and 24-carat cupcakes.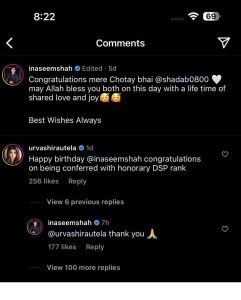 Helium balloons, crimson roses, and exquisite candles were used to adorn the birthday celebration, which cost a staggering 93 lakh rupees. Urvashi also posted pictures of the celebrations to share her happiness with her followers on her Instagram account.
Urvashi Rautela spent Rs 93 lakh on her 29th birthday
For her big day, the Indian actress wore pricey gear, including a blue dress decorated with diamond rings, bejeweled eyewear, thick bracelets, and pricier earrings, further enhancing her striking image.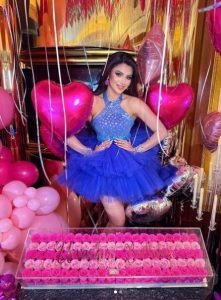 In the past, Urvashi Rautela used her Instagram account to wish Pakistani cricketer Naseem Shah a happy birthday. It will be interesting to see if Naseem Shah wishes Urvashi a happy birthday. As shown by her previous message, Urvashi has a very special place in her heart for Naseem Shah and is very fond of him.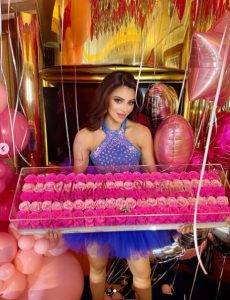 On the occasion of Urvashi Rautela's 29th birthday, kindly take the time to wish her a happy birthday by writing a comment below. We ask Allah to grant her many more happy birthdays in the future. Ameen!