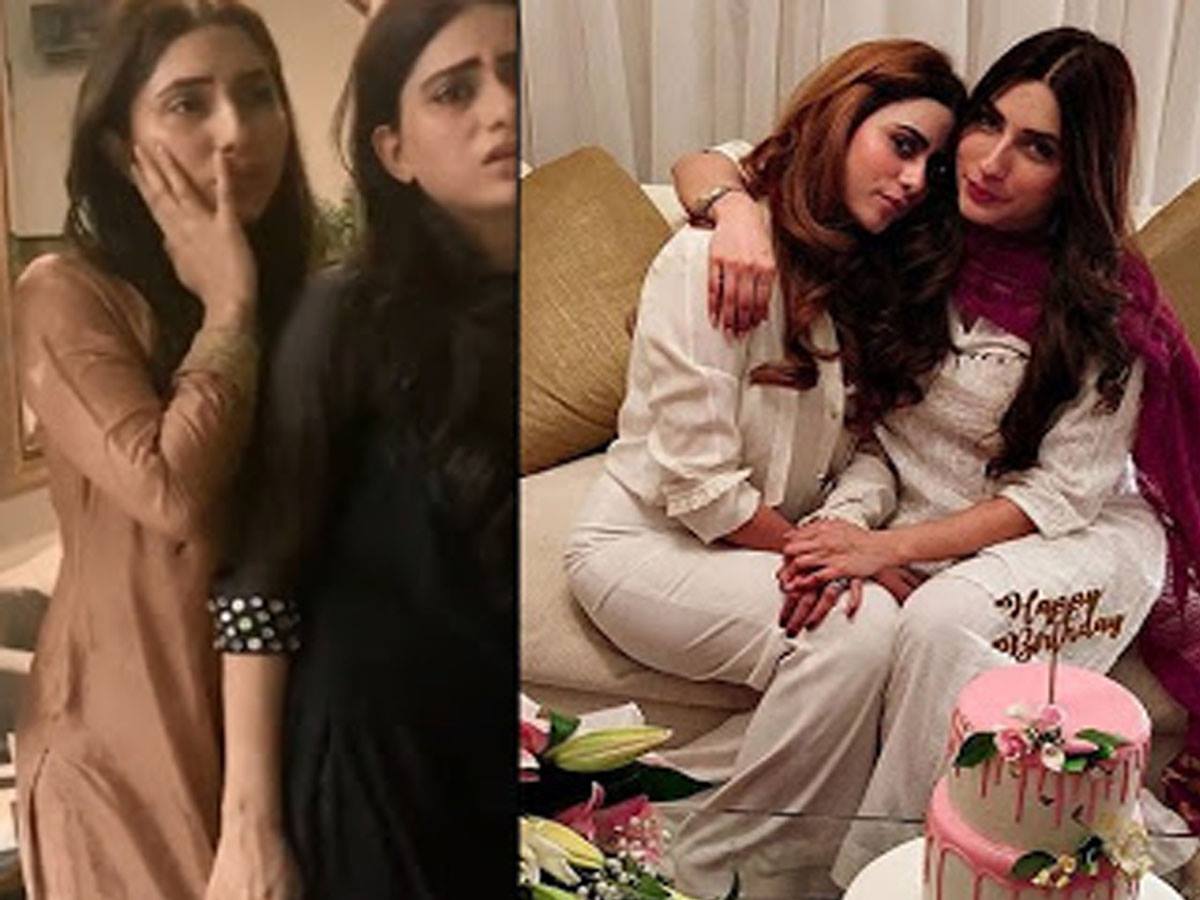 Recently, a video involving the actress & model Uzma Khan and her sister Huma Khan has surfaced in social media. Becoming a top trend #UzmaKhan on Twitter in no time.
However, In the video, both Uzma Khan and Huma Khan seem pleading for mercy and pardon from an infuriate woman. For allegedly having an extra-marital affair with a person named Usman.
The woman, along with her reportedly daughter, whose faces were not featured on the screen, was asking Uzma Khan. To confess whether she was involved in any extra-marital affairs with Usman.
Also Read: Uzma Khan Return On Social Media After Malik Raiz Controversy
The video triggered the influx of rumors on Twitter that were wife and daughter of property tycoon. Malik Riaz who barged into their house in Lahore along with bodyguards and intimidated the showbiz personalities.
Allegedly, Malik Riaz's family members also sprinkle kerosene oil on Uzma Khan and tortured her sister Huma Khan as her feet were bleeding.
As per rumours on Twitter. Usman is the son-in-law of Malik Riaz with whom the actress has allegedly had an illicit affair.
It's worth noting that the 33-year-old actress began her movie career with the movie "Waar" in 2013. Since then, she has featured in movies such as Jawani Phir Nahi Aani. Teri Meri Love Story, Yalghaar, and Jawani Phir Nahi Aani 2.
Meanwhile, the actress Uzma Khan has also issue a statement in which she alleged that Malik Riaz's daughter Amber Malik. And Pashmina Malik stormed into her house with 12 Gunmen, and blackmail harassed & extended life threats to her.
The actress also requeste the police to register an FIR against Malik Riaz's family members. She also sought a medical examination of her and her sisters.
Malik Riaz rebuts malicious propaganda against him.
However, Malik Riaz brushe aside the rumors surrounding. The leaked video of actress Uzma Khan & termed it malicious propaganda to malign him.
Malik Riaz also denie that Usman is his nephew and announce. To file a defamation case against anyone trying to vilify him.
Usman Wife Video Message
Twitter Trend #ٹھیکےدار_کی_بیٹی