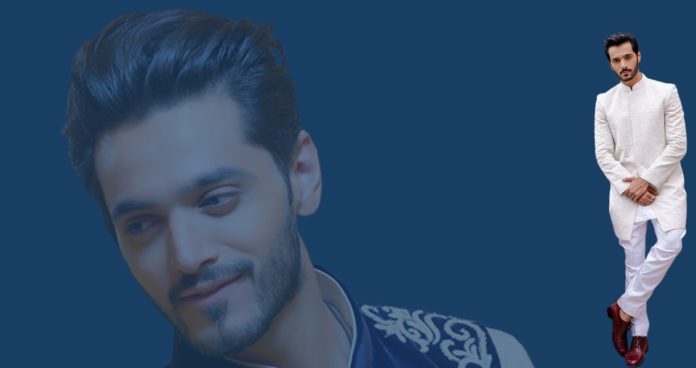 Everything there is to know about Wahaj Ali can be found here. He has already made a name for himself as one of Pakistan's most gifted and attractive actors. We shall look at Wahaj Ali's complete biography below, including his age, family, wife, daughter, brothers, and list of dramas. Then, let's learn more about the talented actor and his noteworthy profession!
Wahaj Ali Biography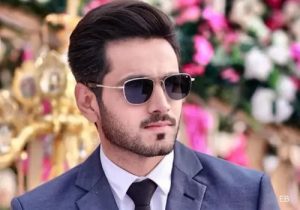 Wahaj Ali is an outstanding and gifted actor in the Pakistani entertainment business. He's 34 years old and grew up in Lahore, Pakistan. The actor earned a BBA from the University of Central Punjab and a master's degree from NCA (National College of Arts, Lahore).
Wahaj Ali began his professional career at Samaa TV as an assistant director. He also made appearances in TV advertisements. He has participated in numerous photo assignments for well-known brands and works as a ramp walk model.
Wahaj made his acting debut in 2015 with the HUM TV drama series Ishq Ibadat. Since then, he has produced several successful dramas: Ghissi Pitti Mohabbat, Ehd-e-Wafa, and Bharam. He is currently starring alongside Yumna Zaidi in the drama series Tere Bin, and his admirers can't wait to see what he does next.
Age
The actor was born in Lahore, Pakistan, on December 1st, 1988. Wahaj is 34 years old right now.
Family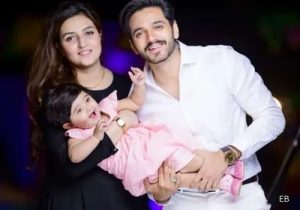 Wahaj Ali lives in Karachi with his wife, daughter, parents, and other relatives. His parents only had one son. Sana Farooq is Wahaj Ali's wife's name. She has a lovely beauty and a great demeanour. In 2016, the couple exchanged vows. They currently have an Amirah as a daughter.
Relationship between Wahaj Ali and Maya Ali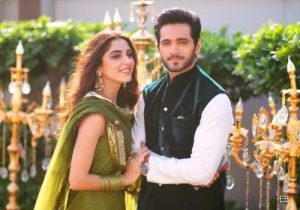 Two of the most well-known figures in Pakistan's entertainment sector are Wahaj Ali and Maya Ali. Both have a sizable fan base and are well-known actors and models. But if you're wondering how they are connected, the answer is straightforward: they are friends of families.
Their relationship is proof of the strength of family and friendship, and many of us can aim to have a friendship like theirs. Take a moment to enjoy Wahaj and Maya's relationship and sense of family the next time you see them together.
Career
One of Pakistan's most well-known entertainers is now Wahaj Ali. He has distinguished himself by enthralling audiences with his potent performances and accepting some of the most difficult parts of the business.
Career Overview:
As an Actor
Wahaj began working as an assistant director in the entertainment business at Samaa TV. He then transitioned to acting, starting his career with the 2015 Hum TV drama Ishq Ibadat.
As a Model
Wahaj Ali is a popular actor in addition to being a sought-after model. He has appeared in numerous photo campaigns and has graced some of the most well-known companies' runways. He has also appeared in numerous TV advertisements for some of the most well-known goods.
In addition to these achievements, Wahaj serves as the NASFF brand ambassador (National Amateur Short Film Festival).
Wahaj Ali Drama List:
Wahaj has appeared in a number of popular dramas, including the following:
Tere Bin
Mujhe Pyaar Hua Tha
Jo Bichar Gaye
Ishq Jalebi
Dil Na Umeed Tou Nahin
Fitoor
Ghisi Piti Mohabbat
Mera Maan Rakhna
Bikhray Moti
Ehd e Wafa
Bharam
Dil-e-Bereham
Haiwan
Mah-e-Tamaam
Dil Nawaz
Hari Hari Churiyan
Zoya Sawleha
Gila
Ahsas
Wafa
Mera Dard Na Janay Koi
Ishq Ibadat
Meray Dil Meray Musafir
| | |
| --- | --- |
| Real Name: | Wahaj Ali |
| Profession: | Actor, Model |
| Age: | He is 34 years old. |
| Birth Place: | Lahore |
| Date of Birth: | 1st December 1988 |
| Religion: | Islam |
| Marital Status: | Married |
| Wife Name: | Sana Ali |
| Daughter Name: | Amirah Wahaj |
| Wedding Date: | 2016 |
| Home Town: | Karachi |
| Nationality: | Pakistani |
| Height: | He is 5'9″ tall |
| Weight: | 75 kilograms |
| Social Media Handle: | Instagram |