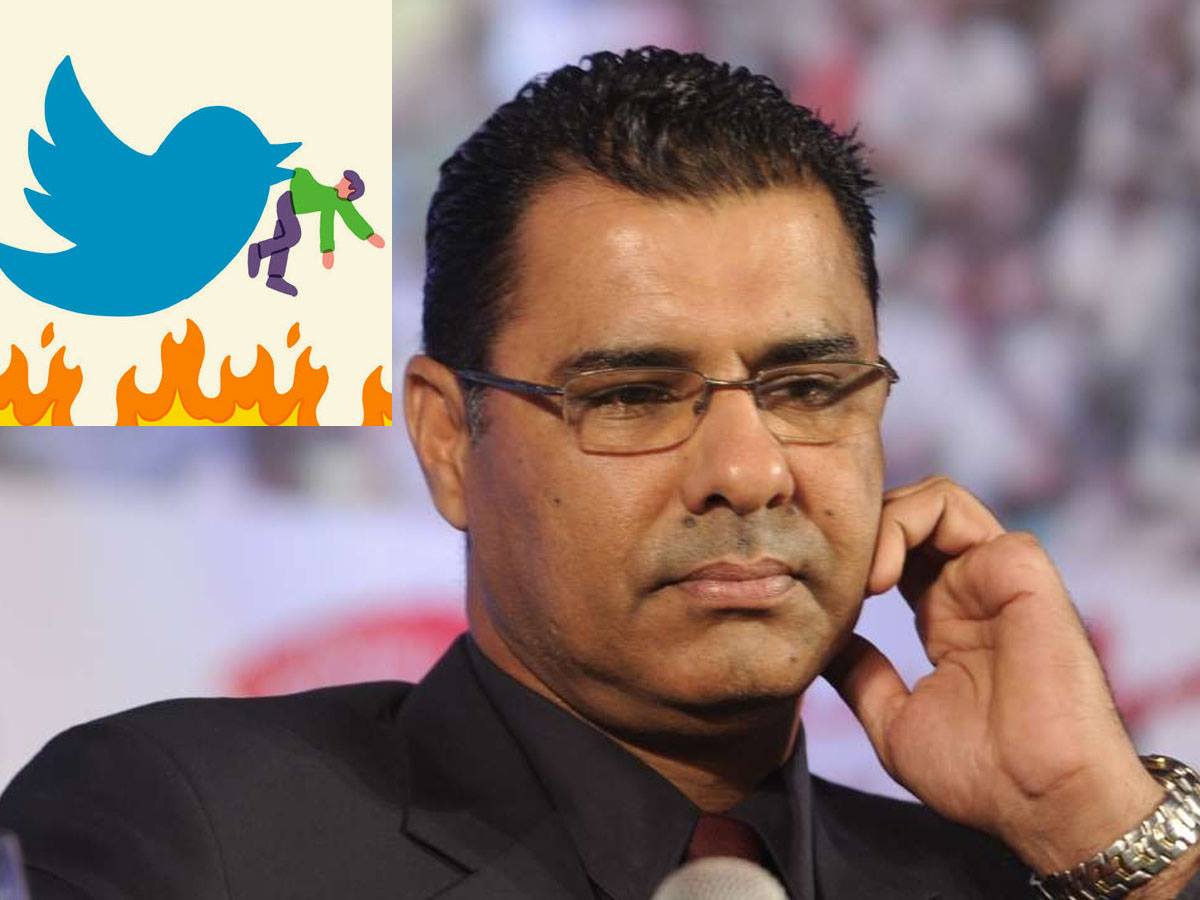 In this socially progressive era, it has become quite impossible for famous personalities to avoid intruding outside sources. So, time to time, the world witnesses some celebrity demanding his or her account privacy back after being hacked. Speaking of hacking, some time back, Turk hackers had attacked the Twitter account of a known Bollywood actor. The hackers had changed Amitabh Bachchan's Twitter display picture to Pakistani Prime Minister Imran Khan. So, that was quite exciting for Pakistanis, but this time, some unknown hacker has targeted legendary cricketer Waqar Younis Twitter.
Waqar Younis and His Hacked Twitter Account
Uzma Khan case took over twitter trends panel in Pakistan few days after tragic plane crash in Karachi. But now users attention diverts to Waqar Younis as his name is trending in Pakistan from more than 24 hours. Fans took screenshots of an indecent video liked from his official account and talking about it.
Former Pakistan paceman Waqar Younis on Friday took to Twitter and posted a video in which he said that he would stop being on social media completely after his account was hacked. In the video, Younis said that the hacker had liked an obscene video, which was not the first time his account had been hacked. He said he would stop being on social media completely to preserve his reputation.
Cricketer Shan Masood got engaged with Nieshe Khan
"I have to say this with a lot of regrets that when I woke up this morning, I saw someone had liked an obscene video from my Twitter account. This is a matter of great distress for my family and me.
"I always thought social media is a source of interacting with those you know or who want to hear from you. This person has done it before, and I am sure he will do it again. I want to inform everyone that I will stop being on social media from now on. My family is of the utmost importance to me. I am sorry if this hurts anyone," the former Pakistan captain and coach said.
The 48-year-old former cricketer also apologized to his fans and said that he would not use social media again.
\"For me, my family is more important, and you will not see on social media after today. I\'m sorry if this hurts anyone,\" Waqar concluded.
Public Reaction
Also Read: Twitter May Soon Introduce Facebook-style Emoji Reactions