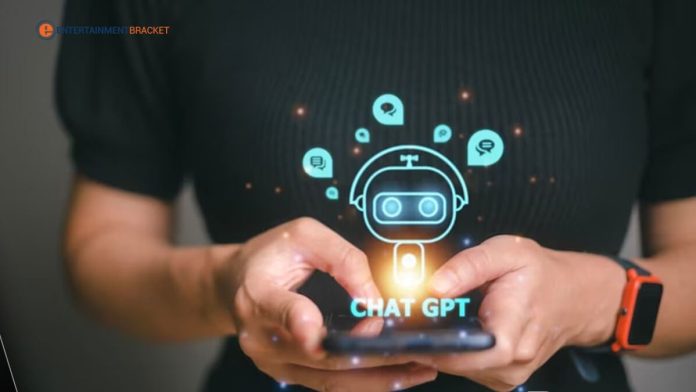 what is chatgpt: ChatGpt gained 1 Million users in 5 days (Source: Statistica).
That is the strength of this brand-new AI technology.
Millions of users worldwide have been using ChatGpt since its November 30th, 2022 launch, resulting in regular site crashes.
People use it to create various kinds of text-based content, from professionals to students, writers to developers!
Continue reading until the end to learn what ChatGpt is all about and how to utilise it.
What is ChatGpt?
ChatGPT is a chatbot powered by artificial intelligence (AI) that can respond to inquiries on nearly anything.
7 Ways To Download Udemy Coures Free In 2023
You can ask it to write a blog, Shakespearean poetry, or a script in the programming language Python, and it will do so in a matter of seconds. You must be familiar with the business OpenAI, which was developed it.
Its awareness of recent events is limited because experts trained it on numerous datasets before 2021.
As reported by CNBC, Microsoft and OpenAI recently announced a multiyear, multibillion-dollar investment. A system comparable to ChatGpt is also being developed for consumers by Google (Google is up against some stiff competition!).
What Technology Does ChatGpt Use?
ChatGpt is a variation of GPT, which stands for Generative Pre-training Transformer model. GPT is an AI model that has been trained on text written by humans to enable it to produce material like humans.
Reinforcement Learning with Human Feedback (RLHF) technology is used to optimise it for conversational discussion, and it is based on GPT-3.5.
It gets stronger and becomes closer to the human mind with more training on more data!
How to Use ChatGpt – 3 Simple Steps
Check out the OpenAI website.

Engage in (takes 5 mins).

You can ask questions using the popup that will appear.

chatgpt

You may view the questions you asked and their responses from the conversation history section on the left panel.

You may also download their app to get started on your mobile device!
What Can You do With ChatGpt?
Here are a few activities that are possible using ChatGpt. Trust me; there is plenty more to discover!
Text generation
Use it to create text for creative writing projects like poems, stories, blogs, and articles.
writing with chatgpt
Virtual Assistance/Customer Service 
ChatGpt is able to produce human-like A response to a user's query.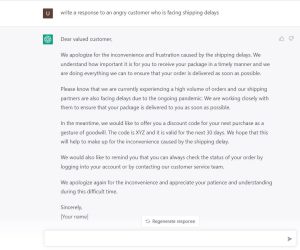 Generating Ideas/ SEO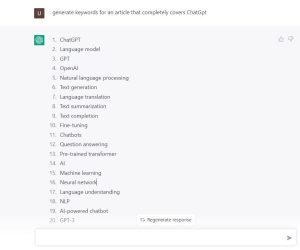 You can ask ChatPt for suggestions regarding a subject or a set of keywords, and depending on how exactly you are, it will provide excellent suggestions.
Learning & Language Understanding
ChatGPT can be a teacher, facilitating a simple understanding of challenging concepts. You can ask it to explain the words you typed or to condense lengthy language into a more understandable form.
Language Translation & Modelling
Modelling and translation of languages ChatGpt can be adjusted to translate text from one language to another. ChatGpt can also predict the next word in a given sentence.
Coding & Debugging
After giving ChatGpt some basic data, you can ask it to create programming scripts. You can also use it to debug code.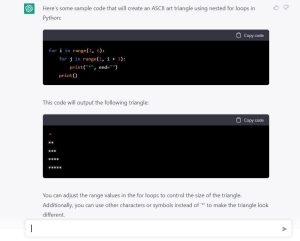 Research
 You can use ChatGpt to get advice on approaching a research project, what resources you'll need, and the best course of action. Try it. You'll be in awe!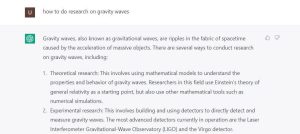 ChatGpt also has a lot of additional features. To fully appreciate it, we urge you to explore it independently.
Train ChatGpt as You Like – The Beta Version
Would you like to customise your ChatGpt experience? Go to the Open AI Playground and train the system using different models.
To help the system provide you with the precise response, you require, experiment with different settings and GPT models.
beta chatgpt playground open AI
Who Runs Pakistan? Here's What AI Chatbot 'ChatGPT' Answers
What Jobs Might be Replaced by ChatGpt
The testing phase of ChatGpt is presently underway, and even improved versions are soon anticipated. Some jobs that are in jeopardy because better alternatives are on the way are:
Content Creation

Entry-level programming jobs

Marketing

Customer care positions etc.
Positions in customer care, etc.
Regardless, you can use ChatGpt to your advantage and get knowledge from it to raise your proficiency and productivity.
Embracing technology is vital to a successful career in the current digital age! 
The Limitations of ChatGpt
Although ChatGPT is undoubtedly fantastic, it has several restrictions, some of which are described below:
Recent event information is missing (Data before 2021)

It could present false or seemingly biased information.

It is unable to comprehend extremely difficult issues requiring extensive research.

It's intended to avoid providing toxic responses, so it might not provide an answer to such queries.
AI is the Future!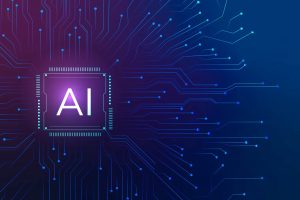 The thought of artificial intelligence (AI) taking over the world is met with a lot of scepticism, but it also presents many opportunities.
There is much more to AI than meets the eye, including more employment and automation that reduces human mistakes.
To maximise ChatGpt, we advise you to check it out to expedite your job and experiment with the beta version.