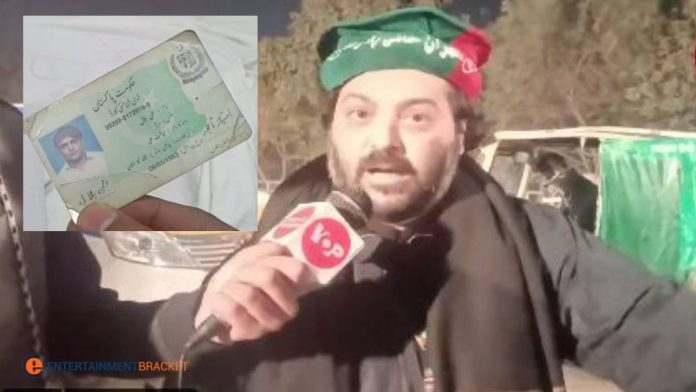 ALi Bilal killed during PTI rally : Zille Shah, another name for Ali Bilal, was a Pakistan Tehreek-e-Insaaf activist who worked hard and aggressively.
PTI claims that police mistreated and killed 40-year-old Ali Bilal during a demonstration.
According to the party, Bilal, a native of Jahangir Town, remained camped outside Zaman Park since speculations about Imran Khan's detention were made.
The party narrative was promoted by Ali Bilal, who was also active on several social media platforms and who used to impersonate numerous movie characters entertainingly and amusingly.
Who was Ali Bilal killed during PTI rally
The accidental death of Ali Bilal has infuriated his friends and fellow party members to the point where demands are being made for the information surrounding his passing.
It should be remembered that following the implementation of Section 144, the PTI said on Wednesday that one of its employees had died in Lahore during a police crackdown on people attending the party's gathering.
Imran Khan claimed that party employee Ali Bilal was "murdered by Punjab police" in a tweet.
"This brutality against defenseless PTI employees traveling to a campaign gathering is shameful. The Punjab inspector general, the Lahore capital city police officer (CCPO), and other individuals would face legal action for "murder" due to the party's statements that Pakistan was under the control of murderous criminals.
PTI Long March | Female reporter of Channel 5 Sadaf died after falling under Imran Khan\'s container
Imran posted a video of Bilal in a subsequent tweet, claiming that it proved the PTI employee was still alive when being taken to the police station.
Therefore, he was assassinated while in police custody, the speaker continued, illustrating the current government's and the Punjab police's deadly tendencies.
Imran later stated that he wanted the district presidents and other party officials to conduct funeral prayers for "our martyred worker" when they were not present.
Ali Bilal unarmed & our dedicated & passionate PTI worker murdered by Punjab police. Shameful, this brutality on unarmed PTI workers who were coming to attend election rally. Pakistan is in the grip of murderous criminals. We will file cases against IG, CCPO & others for murder. pic.twitter.com/BLQZE1uejr

— Imran Khan (@ImranKhanPTI) March 8, 2023
ہمارےمکمل طور پر نہتے،جانثار اور پرجوش کارکن علی بلال کو پنجاب پولیس نےشہیدکردیا۔انتخابی ریلی میں شرکت کیلئےآنے والےنہتےکارکنان کیساتھ ایسا وحشیانہ سلوک نہایت شرمناک ہے۔پاکستان اس وقت خون کے پیاسےمجرموں کےچنگل میں ہے۔ہم IG، CCPO اور دیگر کیخلاف قتل کے مقدمات درج کروائیں گے۔ pic.twitter.com/HmrreBFslN

— Imran Khan (@ImranKhanPTI) March 8, 2023