After the emergence of the digital age, there is no doubt that many young boys and girls are considering a career in it. Because of this, the tendency to study in Pakistan has declined over the past two to three years, while the trend of becoming a YouTube or social media star has increased. And perhaps this is why our nation's progress has failed so miserably. Zarnab Fatima and Laraib Khalid tie the knot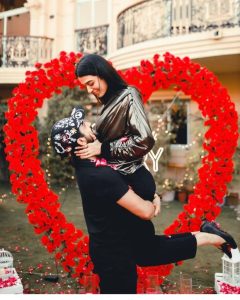 Today's piece discusses the Pakistani TikTokers Zarnab Fatima and Laraib Khalid. Last night, Zarnab and Laraib exchanged vows. Their love had been growing for a while, and after getting to know one another better, they both decided it would be best to move forward. Indeed, they have both been spotted together in public. They both posted the footage of their dates to their Tiktok or YouTube accounts.
Iqra Kanwal is Getting Engaged, Reveals Fiancé Face
Zarnab Fatima and Laraib Khalid tie the knot
Additionally, numerous Pakistani YouTube or TikTok celebrities have wed after falling in love before Zrnab and Laraib, such as Kanwal Aftab and Zulqarnain Sikandar unions, Maaz Safder and Saba Abbasi, Ducky Bhai and Aroob Jatoi. This demonstrates unequivocally that it has grown to be a significant industry in Pakistan and that people are making money from it.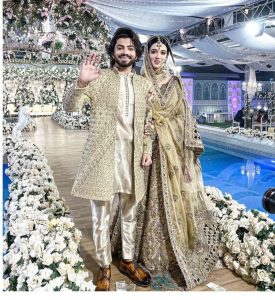 Zarnab wore a gold-coloured ensemble on her special day, and her husband was also dressed in a gold-coloured sherwani, as we have already told you above. Several TikTok and YouTube stars from Pakistan also attended the wedding, adding to its allure.