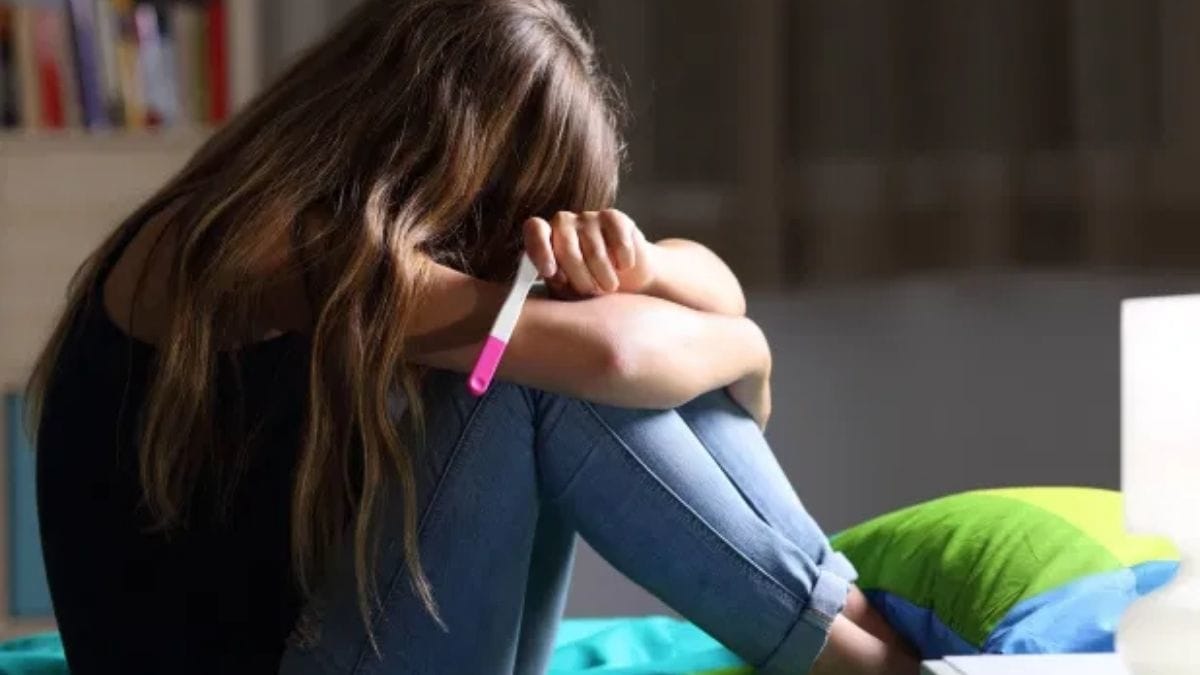 In England, an 11-year-old pregnant girl gives birth. Is it possible? Those are the headlines, but is it possible?
According to The Sun, a British newspaper, \"MUM AT 11\" is the case. \"An 11-year-old girl gives birth, making her Britain\'s youngest ever mother.\" The young lady has yet to be named.
However, the girl is not the youngest child to give birth in history. According to Snopes, that honor belongs to a Peruvian child who gave birth at the age of six in 1939.
Also Read: Lahore Men Arrested After CCTV Footage Emerges Of Him Dumping Pregnant Student's Body At the hospital 
Metal Hooks Beeped In Security Check: A Student In India Forced To Remove Bra Before Taking Exam
Family Shocked After 11-year-old pregnant Girl Gives Birth
According to the report, the girl fell pregnant when she was just ten years old. Both the girl and the baby are OK, despite her family being unaware of the pregnancy.
A source close to the family told The Sun, \"It has come as a tremendous shock.\"
"She's now being surrounded by expert help. The main thing is that she and the baby are OK. There are questions around why people did not know. That is very worrying."
\"This is the youngest mother I\'ve heard of,\" Carol Cooper, a doctor, told The Sun. The average age at which a female enters puberty is 11, but it can occur at any time between the ages of 8 and 14 or even earlier. Many hormones are affected by weight. Puberty is occurring earlier these days because children are heavier.\"
Youngest Girl to Give Birth in History Was Only 5 Years Old
In England, the previous record for the youngest individual to give birth was 12 years old. Tressa Middleton was the name of the girl. According to The Mirror, she has spoken out about her pregnancy, which result from being raped by her brother. Her brother was finally imprison, and she decid to place the child for adoption.
Middleton expressed her desire to meet her baby daughter to The Mirror, stating, \"I know it\'s going to be difficult for her to discover her uncle is her father.\" I hope she doesn\'t hold it against me for being silent.\"
A 12-year-old Dutch girl gave birth in 2011, according to Live Science. Giving birth at the age of 12 is not uncommon in developing nations. According to the website, females can become pregnant after starting ovulating around a year after menstruation, which occurs in North American women between 11 and 12. However, a condition is known as \"precocious puberty,\" sometimes known as \"early-onset menstruation,\" can lead girls to ovulate significantly sooner.