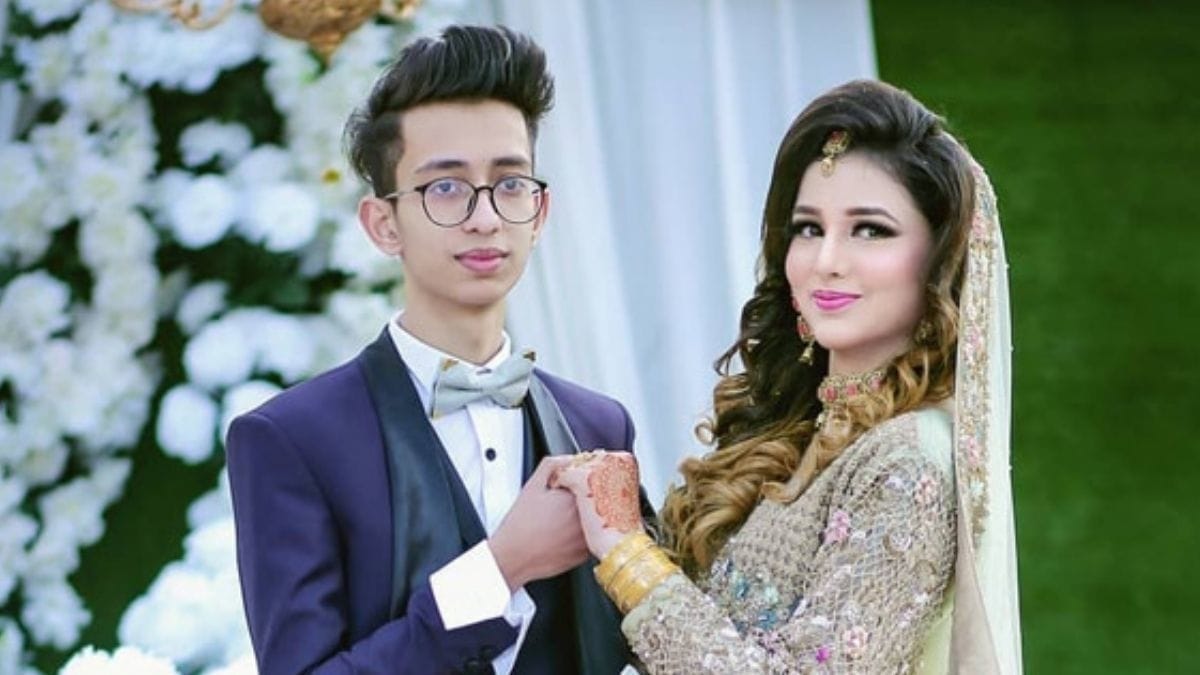 With time, it appears that waiting until you are thirty to marry has become the new norm. People who married in their early twenties seem to be a thing of the past. There\'s no arguing that the progressive dissipation of cultural pressure to marry is a gift. However, there are a variety of reasons why getting married early isn\'t such a horrible idea. While it\'s understandable to wait until you\'re settled before marrying, there are certain benefits of Early Marriage.
Sindh MPA Submits a Bill To Make Marriage Compulsory For Everyone Over The Age Of 18.
A private bill has been submitted in the Sindh Assembly to make it compulsory for parents to marry off their children. When they reach the age of 18 or face a punishment of Rs500. Sindh Compulsory Marriage Act, 2021 is the bill\'s name. Syed Abdul Rasheed of the Muttahida Majlis-e-Amal, the lone opposition member. Submitted a draught of this bill to the assembly\'s secretariat. Every person reaching 18 must marry, according to the proposed bill.
Rs500 Fine In Case Of Failure
The proposed law would require parents to file an affidavit with the deputy commissioner explaining. Why they cannot marry off their children before they reach the age of 18. If the parents fail to file such an affidavit, they may be fined Rs500 for their unmarried children.
After Presenting His Proposed Bill 
The MMA lawmaker claimed in a video message that it conformed with Islamic principles, which advocated for marriage after adulthood.
Also Read: 6 Leading Causes Of Underage Marriages Of Girls In Pakistan 
Early marriage 
When two individuals fall in love with each other. It is common for them to believe that they are truly intended for each other. They rush to marry because they believe it is their fate and that he or she is \"the one.\" What are the opinions of older people on such a hasty decision? They start to pass judgment on the happy pair, forgetting how they felt when they were young and in love. If it occurs between two young people who are sincerely in love with one another. There are some benefits of early marriage. We\'re not talking about a young marriage when the male is older than the girl.
What Islam Say About Early Marriage
In Islam, the institution of marriage is seen as extremely important. It is generally highly recommend in jurisprudence. But in many cases, it becomes mandatory and a religious responsibility due to extreme circumstances. E.G, when there is a risk of adultery or other similar sins, marriage becomes mandatory.
The Holy Prophet (PBUH) Said
\"The best people of my Umma are those who get married and have chosen their wives, and the worst people of my nation are those who have kept away from marriage and are passing their lives as bachelors.\"

(Mustadrakul Wasail by Muhaddith Noori, Vol 2, Pg 531).
\"O youths, whosoever among you can marry, he should do so because marriage protects your eyes (from indulging in sin by looking lustfully at others in privacy.\"

(Makaarimul Akhlaq).
As a person matures physically, sexual urges grow in them, and both girls and boys begin to be drawn to each other, which eventually leads to psychological pressure. This undirected and spontaneous emotion seeks relief in whatever shape it can find. Unfortunately, it frequently leads to young people diverting from the right road and engaging in harmful and undesirable practices. They should marry and settle down before becoming victims of ill-directed passion. As a result, Islamic authorities have recommended their followers to adhere to this essential Sunnah.  There are some health benefits of early marriage
7 Benefits Of Early Marriage
1 – You Begin To Consider The Future 
When it comes to establishing a family at a young age, time is on your side, or at the very least; you have the option of pausing between each child. Before bringing children into the scene, you may \"afford\" to invest in your marriage. You\'ll also be more inclined to make sensible decisions. Such as purchasing life insurance and putting money into a savings account.
2 – You Support Each Other In Financial
Your starter budget as a young couple might have you making wise financial decisions that you\'ll remember for the rest of your lives. Starting with your wedding budget, you\'ll most likely be spending less on your Big Day, but don\'t fret. According to research couples who spend less than $10,000 on their wedding are less likely to divorce. While couples who spend $1,000 are even less likely to divorce.
3 – There Is Someone On Whom You Can Rely
It\'s comforting to know you have someone to come home to after a hard day at work, someone who will listen to you complain and stay up late with you binge-watching your favorite TV shows when you\'ve just resigned from a dreadful job. Someone who will pick up the slack financially until you get a better job, no questions asked.
4 – Marriage Make You Happier 
You have a better likelihood of marital satisfaction if you and your spouse were designed for each other and are mature enough to marry in your 20s. True, those who married between the ages of 22 and 25 had the best chance of having an \"intact marriage of the highest quality.\"
5 – You Are In Good Health.
When your spouse or family depends on you, you are more likely to drive carefully, drink less, and look after yourself. 
6 – Birth Of Child 
Since most people believe that early marriage is a curse because it interferes with women\'s education. It also protects women\'s health if we look at the other side of it. When a woman under 18-30 gives birth, her uterus side contains a bone called pubic symphysis, which easily separates while a baby is being carried.
Those women over the age of 30 will find it difficult to give birth to a child because the bones will take a long time to separate, and the baby may die as a result, but most women will suffer from the operation, and their health will suffer as a result.
Aside from that, children born late are susceptible to various abnormalities. If the mother is under 35, just one child out of 800 would be afflicted. As a result, we must accept the benefits of early marriage to save women\'s health.
7 – You Share Successes 
Your 20s may be a tumultuous time, whether you\'re graduating from school or starting your ideal job. When you\'ve learned what\'s worth sacrificing for early on (say, one finishes college while the other becomes the earner, then you switch while the other looks after the kids), you\'ll make decisions based on what will benefit you individually as a family. Benefits Of Early Marriage to become successful together.