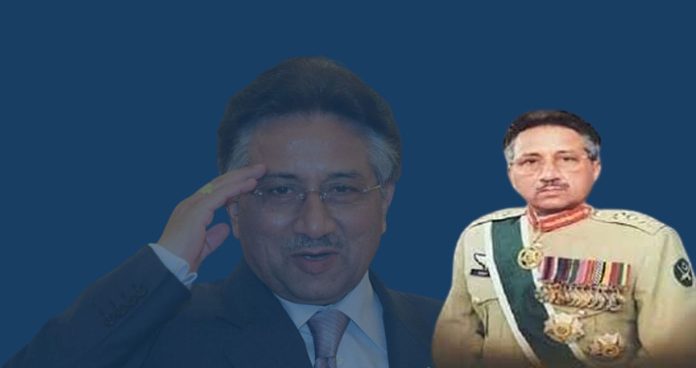 Pervez Musharraf served as Pakistan's tenth president and thirteenth army head, and he was prominent on the country's political, military, and strategic fronts for nearly three decades. He was a highly competent and strategic army officer with experience in all combat facets. He participated in Pakistan's 1965 and 1971 wars and was decorated for his bravery, style, and unselfish service as an ace officer.
Pervez Musharraf was born on August 11, 1943, in New Delhi, India, according to his family tree. During the 1947 partition, he moved his family from New Delhi to Karachi. After relocating to Karachi, he initially used Saint Patrick's School as his primary learning facility. Later, he enrolled in the Pakistan Military Academy at Kakul, eventually earning his degree in 1964. In the Pakistani Army, he later became a commissioned officer.
Notably, General (r) Pervez Musharraf served in the prestigious Special Services Group (SSG) from 1966 to 1972, giving him his first on-the-field experience during the 1965 Indo-Pak war. Musharraf served as the company commander of an SSG commando battalion during the war with India in 1971. He proceeded to do exceptionally well in several military positions after 1971 and was quickly promoted within the army.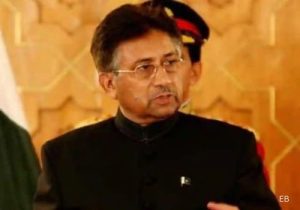 Pervez Musharraf changed positions during his career in the military, serving in the artillery, infantry, and commando divisions. He also taught at the National Defence College's War Wing and the Staff College in Quetta. General Musharraf was appointed as the armed forces chief in October 1998 by former prime minister Nawaz Sharif, who served from 1997 to 1999.
Regrettably, General (r) Pervez Musharraf and former Prime Minister Sharif could not keep cordial and trustworthy relationships and became enmeshed over specific political and national issues. Then-PM Sharif abruptly fired him and attempted to stop the jet-flying Musharraf home from landing at the airport in Karachi. While Musharraf was abroad on October 12, 1999, Nawaz Sharif attempted to remove him from office. As a result, the military overtook the airport and other government facilities, ousted Sharif, and installed Musharraf as the leader of a military administration.
General (r) Pervez Musharraf was widely regarde as having moderate national and international views. He pledged to restore civilian rule in the future, suspended the constitution, and disbanded parliament in 1999. Later, to govern Pakistan in the interim, he established the National Security Council, composed of civilian and military appointments. From 2001 until 2008, he also served as the president of Pakistan.
General (r) Musharraf also held general elections in October 2002, during which he associated himself with the Muttahida Qaumi Movement, the Pakistan Muslim League-Quaid, and a coalition of six religious groups known as the Muttahida Majlis-i-Amal. Following these elections, he was able to secure the two-thirds majority needed to pass the 17th Amendment, which served to legitimize and validate the 1999 coup and several other actions he took. In January 2004, he was also proclaime electe in a procedure conteste by his political rivals after receiving a majority of 56% of the vote in both houses of parliament and the four provincial assemblies.
General (r) Pervez Musharraf took office less than two years later and attempted to negotiate a deal with India about the Kashmir area at the beginning of 2001. The US invasion of Afghanistan after the September 11 attacks in 2001 altered South Asia's geopolitical, strategic, and economic outlook. The US government developed tight diplomatic and strategic ties with Musharraf to combat Islamic radicals along the Afghan-Pakistan border. The biggest game-changer for Pakistan and the entire region was certainly this. Many political strategists and thinkers still have a variety of opinions about Pakistan's ability to prevent fresh dynamism in the region.
Apart from the War on Terror waged by the United States, General (r) Pervez Musharraf took a beating for his political and military choices. During Musharraf's administration, the Baloch leader Nawab Akbar Bugti was kill in military action. Benazir Bhutto was assassinate, the Lal Masjid operation took place, and the Lawyers' Movement to reinstate Chief Justice Iftikhar Chaudhary was launch. He had to concede political defeat on August 18, 2008, and subsequently submitted his resignation as president of Pakistan. Later, on March 30, 2014, he was charge with violating the Constitution on November 3, 2007. The death sentence was give to Musharraf in the high treason case against him by a special court on December 17, 2019. To receive medical attention, the former army chief finally left Pakistan for Dubai in March 2016 and never came back.
In addition to his background in the military and politics, General (r) Musharraf was a prolific author who, in 2006, released his autobiography, "In the Line of Fire."
He passed away at the age of 79 while receiving treatment for a rare medical ailment called amyloidosis in a hospital in Dubai on February 5, 2023.
Also, Check Our other Celebrities Profiles