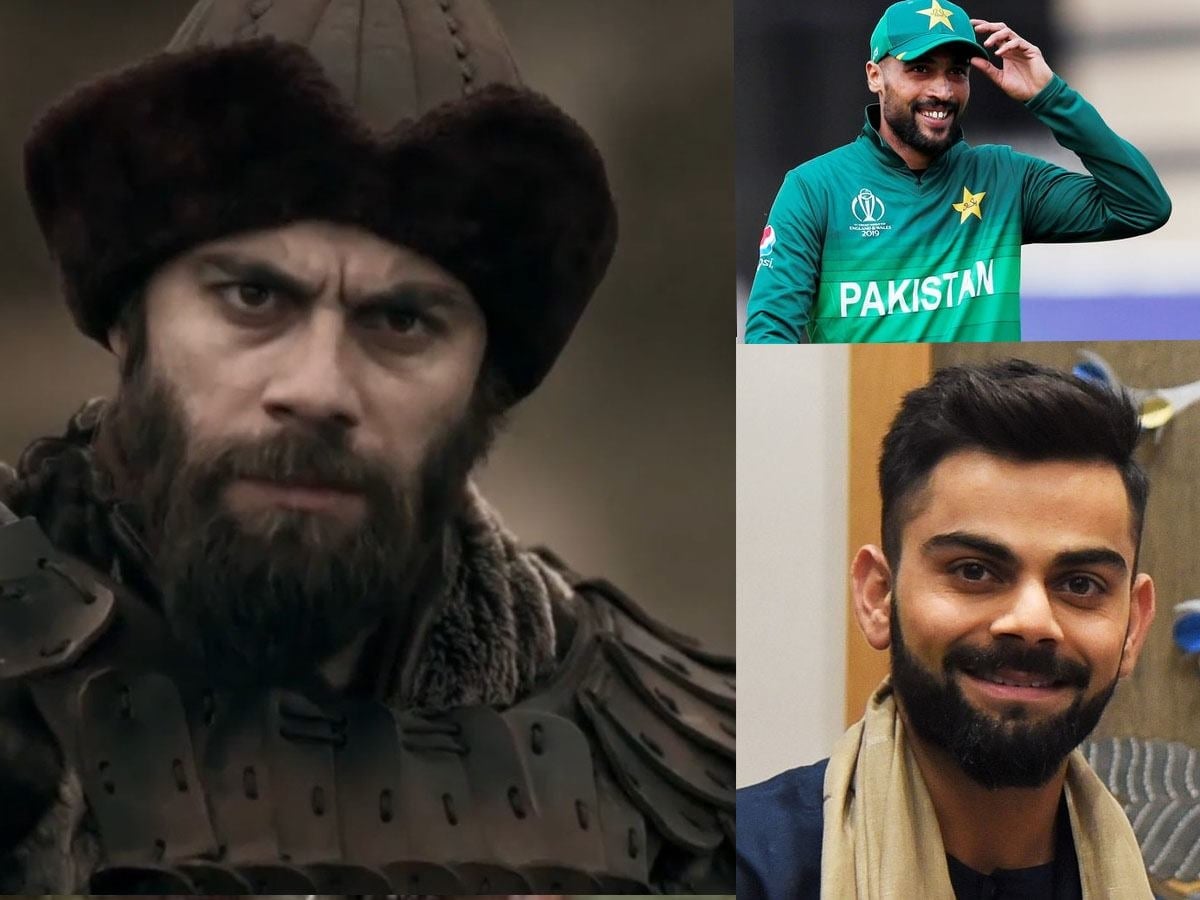 A Turkish drama Ertugrul Ghazi is being aired in Urdu on Pakistan Television. Ertugrul is set to break a world record of new subscribers in a month on YouTube. Before dubbing in Urdu, the drama is so popular in Pakistan that even Prime Minister Imran Khan is among its fans who have praised the \'\'Islamic civilization\'\' shown in it.
Imran khan Tweet
The Prime minister of Pakistan Imran Khan would like Pakistanis to watch a popular Turkish television series called Dirilis: Ertugrul. This year everyone watches this serial on PTV. All the Pakistani watch this serial the charm of Ertuguil not seen in youngster its equality poplar in cricket starts. Diriliş: So, Ertuğrul is trending once again on Twitter, and this time it\'s because of Indian cricketer Virat Kohli. Yes, you read it right.
Funniest Tweet
Different people compare their character with a real-life hero. One of the popular characters, Dogan Bey, played by Cavit Çetin Güner, looks a lot like the Indian captain, Virat Kohli. Well, this is what social media users think so. However, Ever since his first appearance in the series, hundreds of people have been tweeting about the resemblance Dogan Bey has with Virat Kohli.
Babar Azam hilarious Reaction Has Launched A String Of Memes Across The Internet
Muhammed Amir reaction
Pakistan pacer Mohammad Amir is also doing the same, enjoying watching web series to pass his time. However, he came across an interesting character while watching the popular Turkish TV series Dirilis Ertugrul Ghazi who looks precisely like the India skipper Virat Kohli. Mohammad Amir took to Twitter as soon as he came across Virat Kohli\'sKohli\'s lookalike and hilariously asked him if he is acting in the drama. \"@imVkohli brother is it you I\'m confused,\" his tweet read.
Now that Mohammad Amir has highlighted it, soon the picture and the TV series is likely to go viral in India. It will be very interesting to watch if Virat Kohli himself responds to Amir\'sAmir\'s tweet. At the moment, the 31-year-old is relaxing at his home in Mumbai along with his wife and Bollywood actress Anushka Sharma amid the nationwide lockdown. So, He also has time and again spread awareness about the Coronavirus and urged the fans to stay at home.
Also read: Asia Cup postponed Due to COVID-19 pandemic