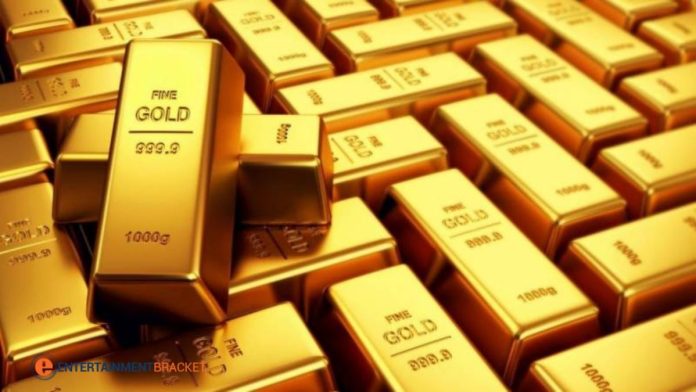 Gold rate in pakistan today The price of gold rose by Rs 3300 per tola, shattering all previous records once more.
Gold prices in Pakistani markets broke all previous records on the first business day of the new year, but gold prices in the global bullion market remained stable.
On Monday, the price of gold per tola and per ten kilograms in the local bullion markets substantially surged by Rs 3,300 and Rs 2,829, respectively, reaching a new all-time high.
Due to the price increase, the price of gold per tola in the bullion markets of Karachi, Hyderabad, Multan, Lahore, Rawalpindi, Islamabad, Peshawar, and Quetta has increased to Rs. 1,87,000, setting a new record.