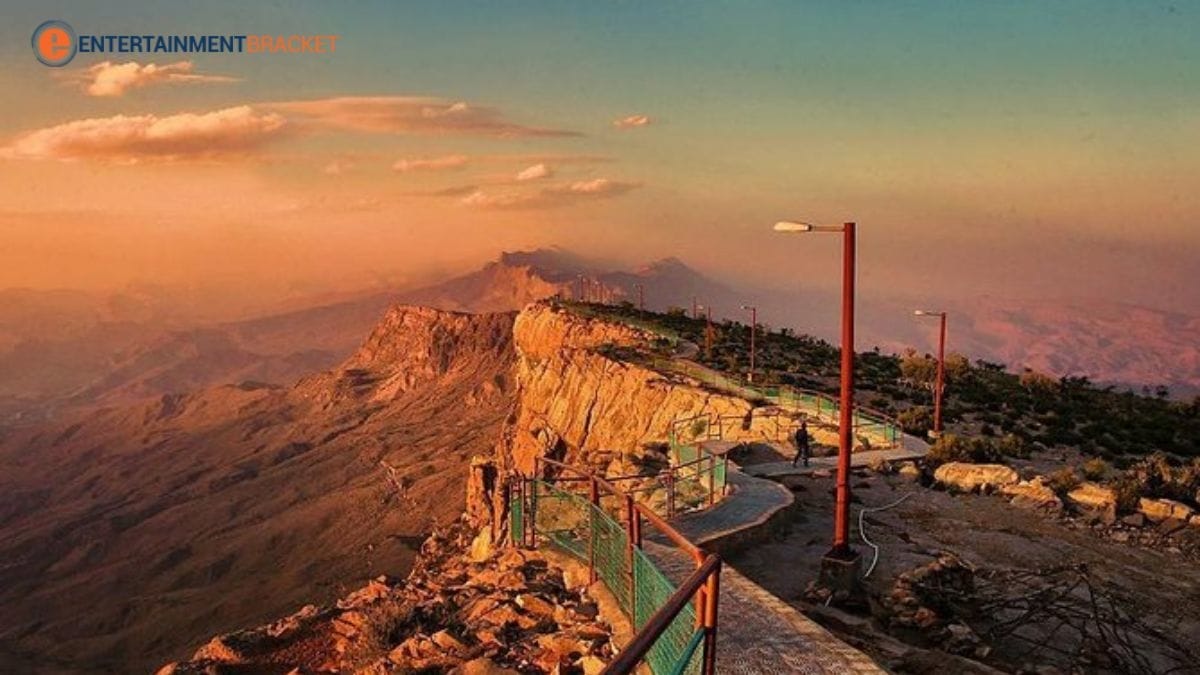 Gorakh Hill station– Everything You Need to Know
Entertainment Bracket, 1 month ago
0
3 min

read
786
A hill resort in Sindh, Pakistan, is call Gorakh hill station. It is situated in the Kirthar Mountains at 5,689 feet, 94 kilometers (58 miles) northwest of Dadu city (1,734 meters).
Over 2,500 acres (10 km2) of land area are covered by Gorakh Hill Station, locate on one of Sindh's highest plateaus. The area is a portion of Pakistan's Kirthar Mountain Range, which connects the provinces of Sindh and Baluchistan.
History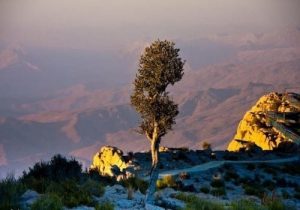 The origins and history of the hill station have been examined from several angles. An ancient Hindu saint named Gorakhnath is said to have journeyed extensively among the surrounding hills.
According to Nandu, a Sanskrit expert, the Sanskrit term "gorakh" denotes "shepherding of sheep, cow, and goat, etc."
Climate
The climate at Gorakh is unusual, with subzero winter and summer temperatures typically below 20 °C (68 °F), with an average annual rainfall of 120 mm.
The government of Sindh is constructing a brand-new road that will connect Dadu with Gorakh Hill. A brand-new visitor's rest area is located on the hill. From Sehwan Sharif, visitors can arrange their transportation to the hill station.
Unique red mountains
You'll be greeted with the dunes and mirages on the road to Gorakh Hill Station. The view is unique, something you'll probably see for the first time, and they look good. The best time to visit Gorakh Hill Station is at night. A calm, chilly environment with good climbing and hiking trails.
The red mountains are comparable to Australia's Ayers Rocks and the Canyon in the United States. As the sun sets and the nearby peaks are obscured by mist, you have the impression that you are in a dream and are in a tropical paradise because the vapors are slipping on your feet.
Furthermore, you will learn pretty much everything there is to know about Gorakh Hill Station and its historical significance from the local guides and the secret history of this slope station.
Jeep rides
Here, the jeep excursions are the height of adventure. You need to hold on; it is not too demanding. Since there is no other way to get to the hill station. You don't want to miss the need to feel the cool breeze on your face as you go in open jeeps around the challenging but beautiful highways.
The trip is more delightful than the destination, as has been remarked. Sehwan Sharif, Hyderabad, and Jamshoro are three of Pakistan's most distinctive and outstanding urban areas that we shall explore. After we've covered them, we'll be heading to the slope station.
Exploration
Since you'll meet new people and create new memories, this vacation will be particularly memorable. Whether you are a group of friends traveling together, you will have an experience that should not be taken lightly.
Blending in and discovering more about the inhabitants' everyday activities and previous interactions. Baluchistan locals from Khuzdar also travel to the hill town to buy food and other supplies. Visitors from all over the nation are amaze by the snowfall at Gorakh Hill Station during the season.
Diverse civilization
You would also have a fantastic chance to learn about the customs and practices of individuals from many cultures and regions. You'll get to see the Gorakh Hill Station residents' vibrant culture and the lodgings they offer.
Not to add the breathtaking nighttime views. Awe-inspiring images include the sun setting behind the mountains, the misty sky, the ocean, and, maybe most crucially, the sun rising.
Conclusion
Although it will be a long ride, your mind and body will enjoy this immensely calming and energizing event. Every time you look at the memories you make here, you'll reminded of this special beauty for the rest of your life. Keep a high-resolution camera on you at all times.
Entertainment Bracket
Hey! I'm Samra and I'm a Freelance SEO Expert. This is my Blog Site where I create relevant and engaging content for a young, inquisitive, opinionated, empathetic, and bold audience.
Related posts
Impact of women's health on economy in developing countries
The World Bank funded research on international development in 1933. The study "Investing in Health" revealed the findings. The importance of health was determined to be vital for the advancement of society as a whole as well as for the quality of life of an…
Weight Loss Drink: If you want to get rid of obesity, then consume these drinks daily!
Best Weight Loss Drink: For individuals concerned about obesity, losing weight may be the hardest thing to do. But let go of the notion that you are unable to reduce weight. Losing weight can be challenging, but you also have the power to Reduce Fat. To…