Inhumane Act: Unexpectedly, an Indian guy married the bride-to-younger's sister when she passed away during the wedding ceremony. During the wedding rituals, the bride suddenly felt lightheaded and passed out. Groom Weds Younger Sister After Bride Sudden Death in India
The bride was taken to a local hospital, later pronounced dead after a heart attack. The bride's family was saddened by the news of her abrupt death and unsure how to handle the wedding.
Groom Weds Younger Sister After Bride Sudden Death in India
After considerable discussion, the family decided to proceed with the ceremony and marry the groom to the bride's younger sister. Before the wedding ceremonies were over, the body of the deceased bride was held in a cold storage facility.
Wedding Guests Robbed in Karachi Marriage Hall
Despite the family's anguish, society representatives persuaded them that sending the groom to depart without anything would not be appropriate.
According to reports, the incident occurred at the wedding location in the Subhashnagar neighbourhood of Bhavnagar, Gujarat, and the family's decision to proceed with the ceremony has generated controversy.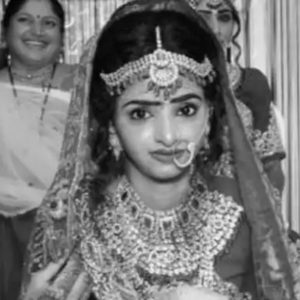 There has been significant discussion surrounding the incident; some have referred to it as barbaric, while others think that the family was pressured to continue with the ritual.
A city corporator named Laxmanbhai Rathore expressed his sorrow over the tragedy and said it was regrettable that the family had to make such a choice.
The episode has once again highlighted the problem of societal pressures and the requirement that, in such circumstances, families be allowed to make their judgements. It serves as a sombre reminder of the transience of life and the need to savour each second spent with those we love.
Pakistani Couple Comfortable KISS Captivates Online Audiences