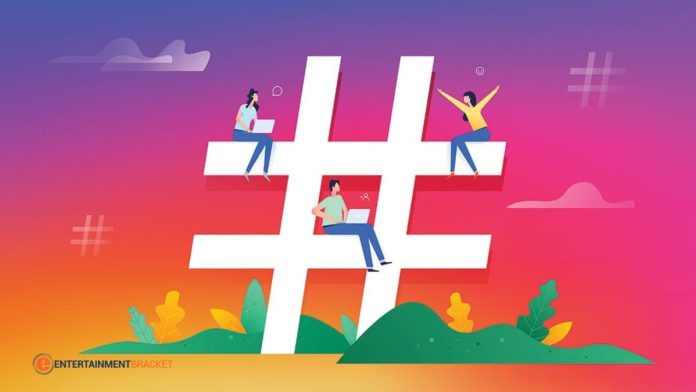 There are over three billion people who are using social media every single day. It becomes essential to stay ahead of the curve when it comes to your brand or client's social media activities. Keeping you, the leaders in social media strategy isn't easy because of the enormous amount of ongoing changes and updates. Lots of new trends keep on coming to engage users on these platforms. These changes or updates are acting like the catalyst for businesses to align their social media marketing strategy and tactics—the use of hashtags in the post helps increase the audience.
Social Media Strategies
Many social media marketing strategies have done wonders in the past but are not encouraged today or overcome by some new trends. For massive engagements triggering posts has been a popular social tactic for some time, especially in 2018. Brands shared posts that asked followers to "tag a friend in the comments below" to engage on posts without starting any conversations. Now the algorithms are getting smarter and smarter with the implementation of artificial intelligence.
These social account platforms crackdown on systems for garnering spammy likes and shares.
Audience Engagement
Now to get the followers\' engagement, the content needs to be truly interesting to get the broader audiences\' involvement. Another widely used strategy for social media is fake social followers. It gained massive momentum throughout 2018, although it exists since the dawn of social media. Now a vast number of profiles of so-called influencers are available with millions of followers. Now even celebrities and politicians have been caught cheating with fake followers.
Engagement rates tell the truth about such accounts when we see their audience size on the posts. Fake followers can make someone seem popular, but they cannot be productive. The use of hashtags helps in audience engagement in your post.
Instagram and Facebook are announcing their plans to wipe out this deceptive activity once and for all. So this strategy must be replaced with influencing the audience with regular content to get the real organic audience.
Also Read: 6 Types of Social Media and its Benefits
Use of Live Videos
Using Live Videos is a fantastic growing feature in making social media strategy. Stats show that 80% of users prefer to watch a live video than read a blog post. Facebook reports indicate that the live video gets three times more views than regular video content on pages or profiles. Live videos can be used at events to give followers live highlights of proceedings without visiting it. A considerable number of brands are using Live Videos to showcase their products or sales.
Targeting the Generation-Z on social media yields the best results. Young people are more bent towards using social media, and many brands are influencing them with their catchy brand promotional strategies.
Also Read: How To Gain Instagram Real Followers
Use of Stories
Stories tool is something revolutionary when we talk about making strategies for social media. It allows brands to take great control over their advertising by displaying their products and services. This tool is getting the most engagement on Instagram, followed by Facebook.
The hashtag is an essential part of any social media marketing strategy. They label your content that helps to make it discoverable for the users. Using the right hashtag in social accounts can be very important to generate proper audience engagement.
Use of Hashtags
The hashtag is widely used on Twitter; now, they are also in use on other social platforms as well as Facebook, Instagram, LinkedIn. Mastering the hashtag enables you to engage your audience and increase your social impact. Costs for this strategy are time and a little attention to trends.
Proper use of hashtags helps people to publish and find their interesting topics. It tells you what you are writing about and expands your influence and followers. The Hashtag is a very productive way to build your company's brand name, boost your market campaigns, and keep your audience in touch. But knowing how to use hashtags is very crucial for any social media user.
The hashtag referred to the hash or pound symbol "#." It all began in 2007 when Twitter started using the hashtag for indexing the keywords facilitates effective search results. Since then, most of the social media sites are using it for the same reason. The first-ever hashtag ever used in this way was #barcamp. When lots of different users begin to use a particular hashtag, it begins to trend. It indicates that the specific hashtag topic is used or under discussion by the masses. Every used hashtag does not start trending, but it depends on why and how many people are using that hashtag.
Why use Hashtags?
There are way many reasons why you should be using hashtags in your tweets or posts, including increased engagement, brand building, building your audience, etc. Using hashtags in social accounts is an excellent way of organic boosts. Twitter reports suggest that the brands using hashtags observe a 50 percent increase in engagements than others who don't use hashtags. With hashtags, the numbers of responses on posts or tweets are also increased.
Very active role hashtags play brand building. The unique hashtag of any brand or products can be used with promotional material, launching new products, or just introducing your services or business. Many brands now have unique hashtags that help users to reach the content generated by them. So if you are building your brand, be sure to use the hashtags so you'll get the most out of your social account campaign efforts.
How Hashtags help?
Hashtags not only build your brands or get engagements, but they can also help you find your target audience. Exclusively, hashtags help your target audience to find you by using your hashtags. It is a very effective method on these platforms like Instagram or Twitter, where users can follow the hashtags and the posts you used. If someone follows the hashtag #MondayMotivation, they can see the recent posts containing that hashtags in the feeds. By using the trending or popular hashtags that people follow, you will reach your target audience. Be sure to must utilize this tool while building your audience on your accounts.
If you don't use hashtags righty, they might not make any difference in your social media strategy. Don't overstuff with hashtags in your posts like using them after every couple of words etc. One or two hashtags have a better impact on most of the platforms. Keep your hashtags comfortable and short, and try not to use too many words in one hashtag. If you choose unusual tags, you'll not get any benefits because no one will be searching for it; specific hashtags will yield more results than general ones. In broad terms, probably your content will get lost in the sea of irrelevant content. Don't push hashtags in every post; instead, use them in relevant ones. Hashtags are also a handy tool to research your competition.
Hashtag use on different platforms
If we go through some of the social platforms, we'll have an idea about using the hashtag on different platforms. One or two hashtags per tweet are sufficient. If someone retweets your that tweet, it'll get even more engagement. It will make people unable to search your content using your hashtag. You can even use your hashtags trending if too many people will start talking about it. Twitter also has features of the deck. Social media marketing is the best way to boost your business.
1. Use of Hashtags on Facebook
On Facebook, it's strictly instructed not to use too many hashtags in one post. It seems to be unprofessional, annoying, and spam. Using one or two hashtags helps to boost your post against your keywords on Facebook. The best use of hashtags on Facebook is to find your required job or information.
Also Read: How To Use Instagram For Earn Money
2. Use of Hashtags on LinkedIn
On LinkedIn, the use of one to three hashtags is the recommendation. LinkedIn is a platform where you often post great content, so using the hashtag in the body is also helps. People can search your content with hashtags even if they are not in your connection, but your post has to be public. LinkedIn hashtag search results are considered as the most relevant results.
3. Use of Hashtags on Instagram
On Instagram, the case is different if we talk about using the number of hashtags. The more you use, the more engagement you'll get. The recommended amount for hashtags is around 10-15 for the best performance. You can use up to 30 hashtags on Instagram. It is the most hashtags friendly platform; you can use them in pictures, posts, and comments. Use of hashtags in post help to increases post audience.
The Bottom Line
Social media marketing strategy is the sum of all the planning you to do and then look forward achieve the targets. It directs you for taking necessary actions and lets you know about the outcomes either you are getting to your goals or not. It gives purpose to every picture or post, comment, reply, and like on your social platform.