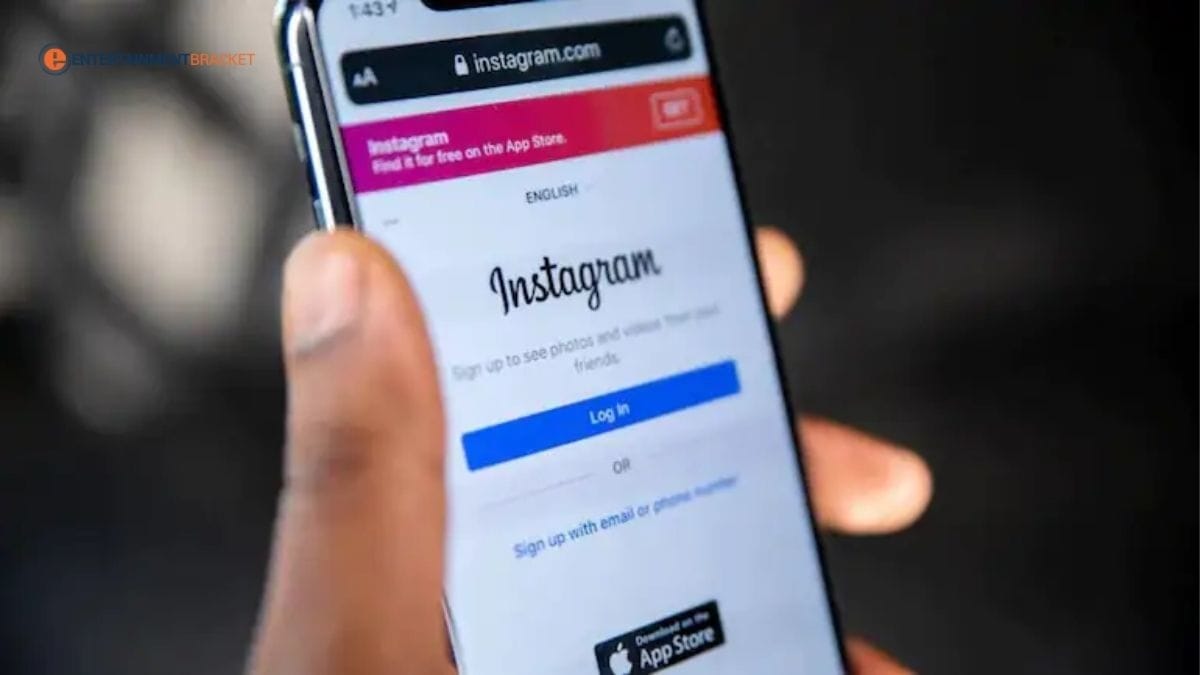 How to delete Instagram account step by step
Entertainment Bracket, 4 months ago
0
2 min

read
181
Are you looking for a step-by-step guide on How to delete Instagram account? You've arrived at the right location. Some have inquired whether or not it is feasible to erase an Instagram account. Everything you need to know is in this article. Instagram (commonly known as IG or Insta) is one of the most popular and fastest-growing social networking platforms. There are various reasons to delete your Instagram account, and it can also be a source of distraction. It has the potential to disrupt your study, sleep, and schedule. You may find certain stuff to be upsetting at times.
How To Gain Instagram Real Followers 
Why use Hashtags in Social Media Strategy? 
Researchers Find 1,000 LinkedIn Profiles Using Deepfake Images
How Can I Fix My Restricted Facebook Account
How to delete Instagram account
There are two possibilities
Two options if you don't want to use your Instagram account:
You can temporarily disable your account if you need to study or work for a few days or weeks. You have the option to restore your account at any time.
Delete your Instagram account permanently if you wish to stop using it. It's now up to you to decide whether you want to delete your account permanently or temporarily disable it.
Before you delete your Instagram account, you should know a few things.
Before permanently canceling your account, you should be aware of the following:
All of your images, likes, and comments will be removed.
You will not be able to join up with the same user name twice.
Step-by-step instructions for deleting your Instagram account
Follow the procedures below if you still want to delete your account.
It's worth noting that you can't erase your Instagram account from the app. In your browser, you must remove your account.
Step 1: Navigate to the account deletion page.
Log in to the account you want to delete at instagram.com. 
Step 2: Choose the reason
You must now select a reason for closing your account.
Step 3: Fill the required information
Fill in all essential information, then add the password to ensure that the rightful owner is deleting the account.
Step 5:
Deactivate the account.
Now select "permanently delete my account" from the drop-down menu. Your account will be permanently deactivated in this manner. Instagram's servers will delete all of your information.
Before you delete your Instagram account, make a copy of it.
Before you delete your Instagram account, you can copy your data, such as photographs, videos, and other clips, by following these steps:
Log in to your Instagram account.
On the top right click your profile photo.
Choose the settings tab.
In setting, Open privacy and security.
Choose "request download under data download
Entertainment Bracket
Hey! I'm Samra and I'm a Freelance SEO Expert. This is my Blog Site where I create relevant and engaging content for a young, inquisitive, opinionated, empathetic, and bold audience.
Related posts
Things A Bride Should Know Before Her Wedding Night
Every bride dreams of the perfect wedding night that'll give her a memory to remember No one knows the answer until they experience it. After all the wedding planning, rituals, and getting married to each other, now it's only two of you celebrating your marriage…
Everything You Should Know About Before Selecting A Drug Rehabilitation Center
Anyone affected by addiction needs ongoing support and encouragement from medical professionals to advance the recovery process. Going to a drug rehab in Nottingham is the best option to kick your addiction if you have been misusing drugs or alcohol for a long time and…