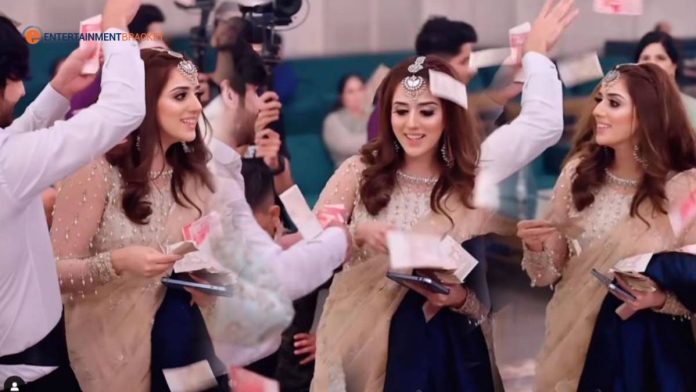 Jannat Mirza, a well-known TikToker and social media influencer from Pakistan has drawn the ire of trolls for flaunting her wealth by showering money on her sister\'s engagement.
The beautiful ceremony was shared in bits and pieces by Jannat Mirza and Alishba on social media with their followers.
After a climate-related disaster left 500,000 people living in tents under the open sky, the duo released a carousel of clicks sharing their dream moments with fans. However, some moments offended netizens who expected the TikTokers to contribute their money for a charitable purpose.
Also Read: Shaista Lodhi slams Dananeer Mobeen for sharing dangerous beauty hacks
Breakup Alert Tik Toker Jannat Mirza Ends Up Her Relationship With Umar Butt
The video spread like wildfire on social media when Jannat and fiancé Umar Butt showered money on each other to commemorate the occasion.
Aima Baig accused of cheating on ex-fiancé Shahbaz Shigri
The \"raining money\" rite infuriated the keyboard warriors. As a result, the sister was subjected to moral policing and disparaging remarks.
A common custom at \"desi\" weddings is the practice of \"showering money,\" in which close family and friends of the bride and groom leave notes that musicians and other individuals collect.