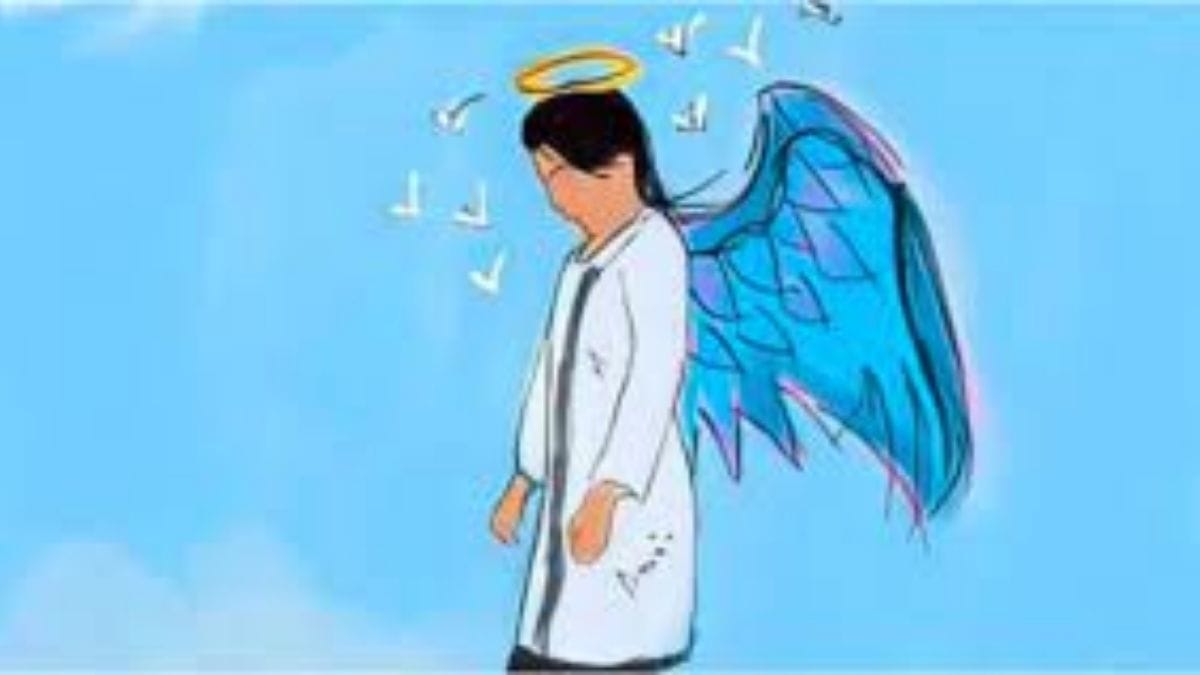 JusticeForNosheenKazmi: Larkana Medical Student Found Hanging In Hostel Room
Entertainment Bracket, 1 week ago
0
1 min

read
44
Nosheen Kazmi, a fourth-year MBBS student of Chandika Medical College in Larkana, was found dead in her room. According to reports, her body was discovere hanging from the ceiling fan in her room at the medical college's girls' hostel. Terrible photographs of the deceased are being circulate on social media. The image raises severe doubts, so it's not yet verified whether it's a suicide or a murder.
Also Raed: Doctor Arrested In Lahore For Making Obscene Videos Of Colleagues 
Her feet are clearly visible on the table, and a rope is tie to the ceiling fan to create the appearance of a suicidal scenario. On Twitter, the hashtag #JusticeForNosheenKazmi is trending, and people are speaking out about Nosheen Kazmi's tragic death.
#JusticeForNosheenKazmi Trend On Twitter
It is not the first homicidal case that happened at Chandka Med.
The girl's hostel number-2 had two years ago also witnessed the dead body of a final year student of Larkana's dental college, Dr. Nimrita Kumari Chandani.
Entertainment Bracket
Hey! I'm Samra and I'm a Freelance SEO Expert. This is my Blog Site where I create relevant and engaging content for a young, inquisitive, opinionated, empathetic, and bold audience.
Related posts
Weirdest Cousin Marriage Transition In Pakistani Culture
Cousin Marriage between cousins is quite common in many parts of the world. On the other hand, marriage between cousins is a joke and, at worst, a taboo topic for most Pakistani. It is unlawful in many countries for first cousins to marry. The concerns…
Omicron: WHO Warns Of 'High Infection Risk' Around Globe
Omicron: WHO warns of 'high infection risk' around globe According to the World Health Organization (WHO), the Omicron coronavirus variety poses. A high risk of infection outbreaks over the world. The WHO warne on Monday that the variation might have serious effects in some areas….