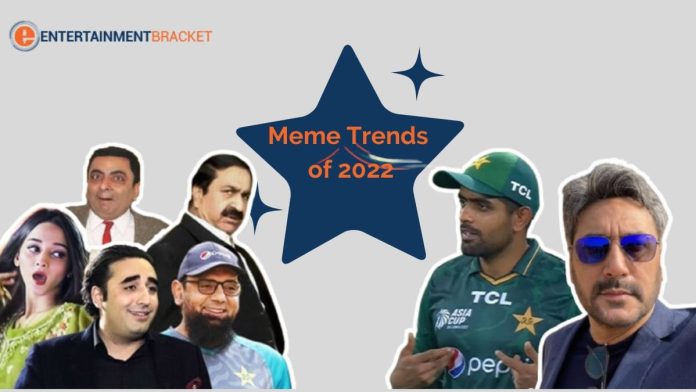 Meme Trends of 2022: Memes make us laugh, help us forget the harsh reality, and make us happy all year.
Ayesha, the viral girl who sang "Mera Dil ye Pukare Aja," "Kaanpe Tang re Hae," "PAWA, LAWA," Pakistani Mr. Bean in Zimbabwe, and other popular memes made 2022 a fantastic year for memes.
Let's take a step back now that the year is over and go through each of those 2022 meme trends individually.
1 – Mera dil ye Pukaray Ajaa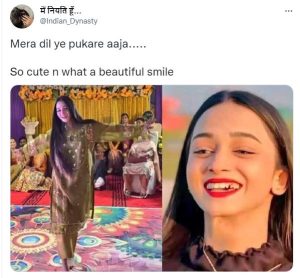 With her viral dance performance at a wedding reception, the viral girl from "Mera Dil ye Pukaray Ajaa" took over the internet.
Ayesha garnered admiration for her dancing ability and captivated hearts across countries.
While many were entertained, some were skeptical of why such talent is heavily promoted and made viral.
2 – Kaanpien Tang Rahi Hain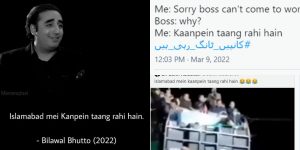 "Qudrat ka nizam" has to be one of the sports memes that go viral the most in 2022.
After Pakistan unexpectedly advanced to the T20 world cup finals in 2022, Pakistani coach Saqlain Mushtaq uttered the term "Qudrat ka nizam" at the Asia Cup press conference.
Pakistan could only advance to the championship round if the Netherlands defeated South Africa.
Everyone was shocked when something actually occurred, and that is where the concept for "Qudrat ka Nizam" originated.
The meme continued to amuse people long after we lost the championship.
5 – Lahore Da Pawa, Akhtar Lawa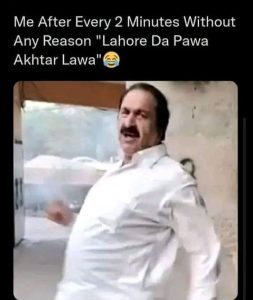 "LAHORE DA PAWA, AKHTAR LAWA" is another widely spread and well-liked meme trend of 2022.
The meme is about a local businessman who gained notoriety for his unique speaking pattern and appearance.
The most well-known version of the meme is Akhtar Lawa's, which includes Shehbaz Sharif.
6 – Zardari and Shujaat are F.R.I.E.N.D.S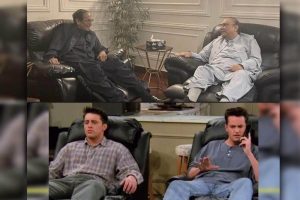 In the middle of political instability, PPP co-chairman Asif Ali Zardari met PML-Q leader Chaudhry Shujaat Hussain to discuss the CM elections. Their photo together quickly became a global meme.
7 – Haye Ami G Sardi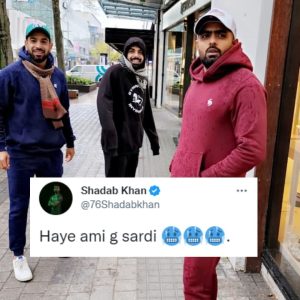 Shadab Khan updated his teammates on the frigid weather while he was in Christchurch by posting a photo of himself with Haris Rauf and Babar Azam.
He added "Haye ami g sardi," which was amusing and relatable for all of his admirers, to the caption.
8 – Babar Azam Comparing his Belly with Umpire Erasmus
Babar Azam and Marais Erasmus recreated their iconic photograph on the second day of the test match in Multan, creating history once more.
In a parody of their popular photo, Babar Azam compared his stomach to that of Umpire Marais Erasmus.
9 – Pakistani Mr. Bean in Zimbabwe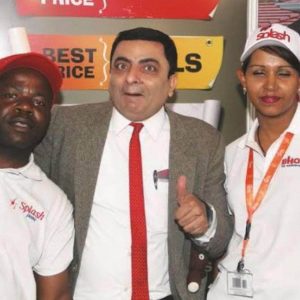 The well-known Pakistani Mr. Bean (Memon) performed at the T20 World Cup 2022.
Although he intended to add some humor to the situation, he received criticism for deceiving the audience during the match (he denied such claims, though).
2022 Memes Were Awesome!
The year 2022 has its fair share of amusing memes that brightened it up!
With these 2022 meme trends, we progressed this far in sports, politics, and even Mr. Mean and PAWA LAWA!
This Hilarious Car Ad is Going Viral Thanks to Its Model