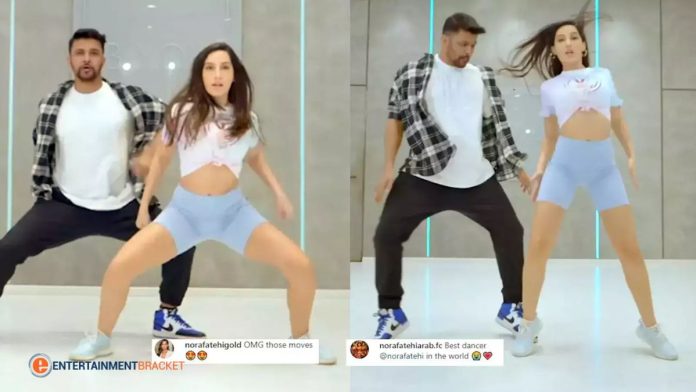 Nora Fatehi, a Canadian performer, best known for her work in Indian films, has returned with a new worldwide single titled Dirty Little Secret.
The dancing queen has been stealing hearts with her lovely beauty and deadly dance routines since the release of the new tune.
The 30-year-old has teasing social media users and her fans for a week about releasing her new song. But the wait is over as Nora\'s single, which she sung, directed, and produced, is now available.
Dirty Little Secret
Nora was inspire by global pop culture for the song, which featured unique sounds, cutting-edge visuals, and ground-breaking dancing.
The Dilbar girl said she was always looking to push the edge when it came to the Dirty Little Secret and that the song is very close to her heart. She stated that the track allowed her to pursue her passion behind and in front of the camera.
Nora Fatehi killer Dance Moves In 'Kusu Kusu' Set Internet On Fire