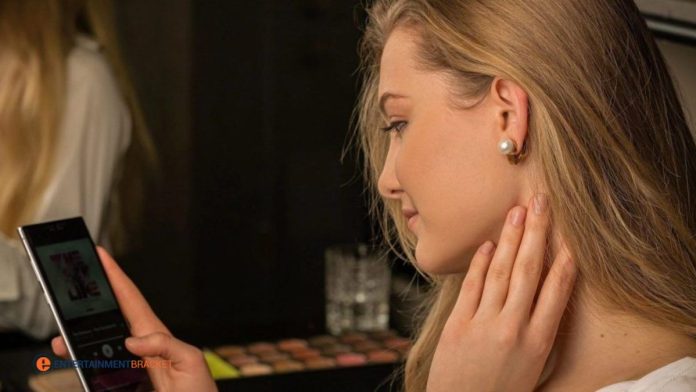 The Nova Audio H1 Audio Earrings are more than just pieces of jewelry. These are enormous pearl earrings that are earphones.
Two speakers hidden behind the pearls on the earrings use directed sound to send audio straight to your ears.
According to Nova, the technology works similarly to Sony's LinkBuds or Aftershokz's bone-conduction headphones in that it allows you to listen to your audio while remaining aware of your surroundings. They lack noise-canceling capabilities, which can be advantageous for athletes or anyone who wishes to be conscious of their surroundings while listening to audio.
Nova Audio H1 Audio Earrings
The earbuds' directional technology ensures that no one else can hear your music or calls even while they are located outside of your ears. The four built-in microphones allow up to 2.5 hours of speaking time or 3.5 hours of music playback on the earrings.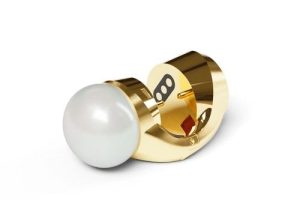 Up to three full charges may be obtained from the charging case, which is fashioned to resemble a beautiful earring case and offers 14 hours of listening time. The button on the earrings can also be used to manage phone calls and audio playing. The earrings weigh 7.7 grams each, though, so they are rather heavy for people who aren't used to wearing bulky jewelry.
Nova Audio's audio earrings can be an intriguing choice for those seeking a mix of audio and fashion. They are not the only company to try to merge earbuds and fashion; other examples include Planet Beyond's seashell-shaped in-ear buds that can be customized with accessories and AirPods-compatible earrings.
The earrings cost $753 and $645, respectively, and are available in gold and silver. They are currently offered in Europe, but Nova Audio intends to introduce them to the US and Japan at the start of this year. It's conceivable that Pakistani consumers will have to import them.